News / Local
Gabriel Nyoni defends his affair with a South African woman
11 Jun 2022 at 09:09hrs |
Views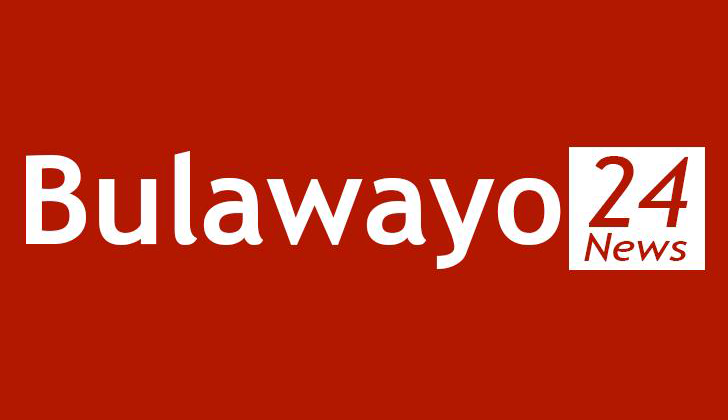 FORMER Highlanders and Caps United forward Gabriel Nyoni has defended his affair with South African Monica Nozipho Ramahloko after facing the wrath of social media soon after her love status started doing the rounds.
Critics were quick to point out that he is walking in the shoes of former Warriors' player Tendai Ndoro, who is alleged to have lost all his fortune to a South African woman when their relationship turned sour.
Zimbabwean social media commentators refuse to accept that Ndoro lost all his fortune to poor financial decisions and rather blame his relationship with a South African woman, who they say swindled him.
Nyoni, however, refused to be bullied on social media, arguing that he is building a future with his South African girlfriend Ramahloko.
"I will never end up like Ndoro.
In any case, in this relationship I stand to benefit more than to lose.
The other factor is I don't have or rather I have never touched the amount of money Ndoro had.
I am starting from zero going up and being assisted by my girlfriend," said Nyoni told Chronicle Sport.
"Some were saying she will take my money, but my bank account is way too small than hers.
We laughed together and she even said they don't know you are the one who might scam me.
So, it's all about understanding and what you want to achieve both in the relationship and financial side.
My own relationship stands to benefit me more than what people think.
Responding to one of his critics on Facebook, Nyoni said: "I can see some comparing my life to Tendai Ndoro's life.
Did I play for Orlando Pirates like Ndoro did?
Did Ndoro attend university like I did?
It just shows we are two different people.
Don't put everyone in the same bracket just because of a few samples.
What happened to others acts as a warning and example.
"The wise learn from it.
Not every South African woman is bad.
I'm not praising my girlfriend, who is also my business partner, and has invested quite a lot of money in my organisation.
On the other hand, I am honoured and thankful to the amount of care that most people have shown.
I appreciate it."
Nyoni also told Chronicle Sport the criticism had actually made his relationship stronger.
"It's sad how Zimbabwe men criticise South African women.
And on the contrary, we have a lot of Zimbabweans living in South Africa.
When South Africans are busy chasing and hating Zimbabweans, we say it's bad, but we then do the same.
"How different are we?
Fortunately not, it's just that we are both shocked by the level of criticism and negativity.
We expected such, but not to that level.
We are both cool and actually strengthened," said Nyoni.
Ironically Nyoni's previous relationship with a Zimbabwean woman ended acrimoniously.
Nyoni was reportedly duped of US$10 000 by his longtime lover Chivaraidzo Mukome.
Mukome is reported to have vanished after dumping the football star, just a few days after she was entrusted with the money, which was supposed to be used for an investment.
Nyoni's critics base their argument on the fact that Ndoro is not the first Zimbabwean player to ply his trade in South Africa and later fall on hard times.
Former defender Zvenyika Makonese was offloaded by Orlando Pirates following his hugely publicised nightlife and in 2011 briefly returned to Zimbabwe and turned out for Shabanie Mine.
He later became a tout.
At one time former Dream Team captain, the late Francis Shonhayi, who made his name at Dynamos after joining the Harare giants from Gaths Mine, was a big name in South African football.
He turned into one of the best imports in the South African Premiership where he played for Cape Town Spurs and AmaZulu and was at some point the highest paid player across the Limpopo.
But Sandura, as the tough defender was popularly known locally, died a virtual pauper.
In fact, he had become the personal chauffeur for former Cape Town Spurs owner David Rodwell.
Contributions were made for Shonhayi's body to be brought back to Zimbabwe for burial after he passed away in South Africa.
Former Warriors and Highlanders defender Cleopas Dlodlo died a tragic death in Johannesburg after receiving a blow to the head with a brick while intervening in a pub brawl where he was reportedly working as a bouncer.
Dlodlo had moved to South Africa from Highlanders and played for Ria Stars, Real Rovers, Moroka Swallows and Kaizer Chiefs before disappearing from the football limelight.
He fell on hard times and turned into a bouncer to make ends meet.
The late former AmaZulu and Warriors' strongman David Mkandawire went broke after his exit from the game to a point where he found himself begging on the streets for food and money.
Source - The Chronicle