News / National
Poll re-runs in select Zanu-PF constituencies
04 May 2018 at 07:20hrs |
Views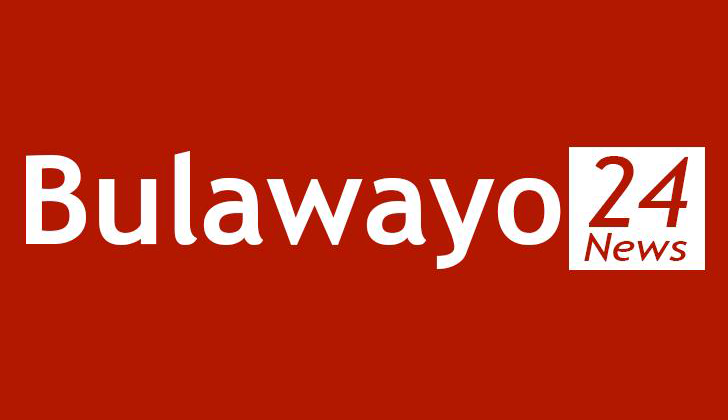 Zanu-PF yesterday released the official list of candidates who were successful in the primary polls to contest for the National Assembly seats in elections set for July with more of the old guard making it into Senate.
The ruling party also released some of the candidates that were elected for the senatorial and women's quota seats.
"We continue with the announcement of the candidates that were successful in the contestation of our candidates.
"Yesterday (Wednesday) I gave out names of candidates who were successful for the National Assembly and I left out some names that had not reached our offices by close of business yesterday," said political commissar, Lieutenant-General Engelbert Rugeje (Retired).
The candidates announced last night are Mackson Mudenda (Binga South), Cephas Mudenda (Binga North), Sonny Key Mguni (Bubi), former Victoria Falls mayor Nkosilathi Jiyane (Hwange West), Reeds Dube (Hwange Central), Gorden Chanda (Gokwe Sesame), Torerai Moyo (Gokwe Chireya), Justice Mayor Wadyajena (Gokwe Nembudziya), Leonard Chikomba (Gokwe Kabuyuni) and Webster Shamu (Chegutu East).
"As I indicated yesterday there are certain constituencies which we are going to have a re-run of the primary elections.
"The National Elections Commission is going through a number of appeals and after their adjudication we will then determine which constituencies are going to be re-run in terms of primaries," Lt-Gen Rugeje said.
On the demonstrations that occurred at the party headquarters yesterday he said it was the democratic right of people to express themselves.
"There were a few people who demonstrated outside and we believe it is their democratic right to do so but after they were addressed by our commissariat department that whatever appeals they had launched were going to be addressed they then dispersed," Lt-Gen Rugeje said.
The ruling party also released names of candidates that were successful in polls to represent the party in the women's quota and Senate.
Some of the prominent names that were successful in the women's senatorial race include Manicaland Provincial Affairs Minister Monica Mutsvangwa (Manicaland), Tourism and Hospitality Industry Minister Prisca Mupfumira (Mashonaland West), Thokozile Mathuthu (Matabeleland North), Tambudzani Mohadi (Matabeleland South) and Midlands (Tsitsi Muzenda).
Prominent names for male senatorial candidates include Health Minister David Parirenyatwa, former Finance Minister Dr Herbert Murerwa, and For Minister of State Security Dr Sydney Sekeramayi (Mashonaland East), former education minister Gabriel Machinga, Lovemore Matuke and Masvingo Minister of Provincial Affairs Josaya Hungwe (Masvingo) while in Matabeleland North there are Home Affairs Minister Obert Mpofu and Matabeleland North Provincial Affairs Minister Cain Mathema and Information and Broadcasting Services Minister Simon Khaya Moyo, Matabeleland South.
On Wednesday, Zanu-PF announced the list of candidates who will represent the party in the forth coming National Assembly elections, confirming reports that several party heavyweights lost out to newcomers
Due to logistical challenges which affected the distribution of voting material to remote constituencies, the party managed to announce results from 190 out of the 210 constituencies.
In a statement, Lieutenant-General Rugeje, said results were from at least 90 percent of the constituencies.
"We have results of at least 90 percent of total constituencies for the National Assembly. We have 22 females who made it.
"There are some constituencies where voting is still to be done, while in other areas polling is in progress, and we will notify the nation as soon as we get the results," said Lt-Gen Rugeje.
The list shows heavy casualties as some Politburo members and senior party officials were whitewashed, among them Special Advisor to the President Ambassador Christopher Mutsvangwa, who was upstaged by Langton Mutendereki in Norton, Mashonaland West.
Minister Christopher Mushowe did not make it in Mutare West, as he was defeated by Jennifani Muswere, while in Mutare South Nyasha Chikwinya, Freddy Kanzama and Godfrey Chikosi were all thumped by Jefrey Ngome.
Finance and Economic Development Minister Patrick Chinamasa however, bucked the trend when he won in Makoni Central with Information Communication Technology Minister Supa Mandiwanzira also winning in Nyanga South.
Former Cabinet Minister Tabeth Kanengoni Malinga lost to Sydney Chidamba in Mazowe Central while in Mazowe North incumbent MP and Mashonaland Central Governor Advocate Martin Dinha was trounced by Champion Mugweni.
Min Chinamasa's son Antony Tendai Chinamasa failed to land Mutasa Central when he lost to Jefta Kuziva Sakupwanya.
In Bulawayo, although incumbent MPs Tshinga Dube in Makokoba, Maidei Mpala in Lobengula-Njube and Joseph Tshuma in Pelandaba Mpopoma triumphed in their constituencies, Ntandoyenkosi Mlilo fell by the wayside after Garikai Zonde won the elections in Luveve. The elections also ushered in new faces such as Bulawayo businessman Raj Modi who won in Bulawayo South constituency.
Matabeleland North was affected the most by logistical hiccups as it had five constituencies – Binga North and South, Bubi, Hwange West and Central, whose results were not announced on Wednesday.
Sithembiso Nyoni was not contested in Nkayi North.
In Matabeleland South all 13 National Assembly seats were taken up.
ZBC staffer Omphile Marupi triumphed over former Minister Abednico Ncube in Gwanda South, while former Cabinet Minister Andrew Langa was defeated in Insiza North by Farai Taruvinga. Incumbent MP for Insiza South Malachi Nkomo lost to Spare Sithole.
In the Midlands province, only two constituencies – Gokwe Kabuyunu and Gokwe Gumunyu – out of the 29 National Assembly seats were not announced.
Senior party officials managed to hold their own in a majority of constituencies.
Pearson Mbalekwa was defeated by Brown Ndlovu in Gweru Chiundura, while ZBC former boss Alum Mpofu won in Mberengwa South.
In Masvingo, only Gutu North was outstanding from the 25 National Assembly seats. In Bikita South, former Police Senior Assistant Commissioner Edmore Veterai lost to Sithole Josiah.
Source - chronicle