News / National
Zimbabwe gounds to a halt as shops, pharmacies close doors
10 Oct 2018 at 06:29hrs |
Views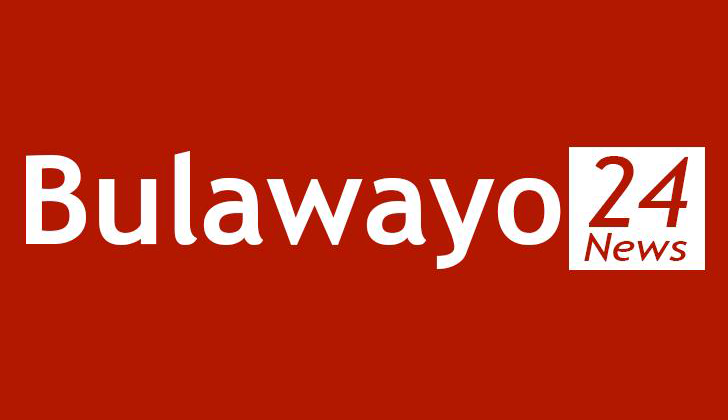 THE price hike madness prevailing in the country has seen some shops and pharmacies closing doors to customers.
A snap survey across Bulawayo showed that a number of shops are reluctant to sell their goods, playing a wait and see game, with most now preferring to peg prices in United States dollar or rand.
KFC Zimbabwe Bulawayo branch issued a notice to its customers that it was closing shop due to operational costs as suppliers were demanding payment in US dollars.
"To all our valued customers, KFC will be closed from this afternoon until further notice. This is due to the fact that we are unable to source stock from our suppliers as they require US dollars. We are doing everything possible to resume trade as soon as possible. Thank you for your continued support during these difficult times," read a notice at their premises at the Bradfield Drive Through.
Food outlet Chicken Inn yesterday ran out of chicken, with staff saying they were not sure when they will get supplies.
TV Sales and Home increased prices of some of its furniture by up to 500 percent. A bed that was going for around $450 a few weeks ago was going for $2 100 yesterday. The cheapest bed was going for $1 200. All items had no price tags and a sales person at one of the TV Sales and Home branches said they were no longer displaying prices as they were going up at short notice.
"We are updating prices constantly so we can't put a price tag on anything at the moment. It can be $100 now and $600 an hour later or the next day. So we have been told not to put price tags on any furniture as we may mislead our customers," she said.
Various clothing shops and pharmacies were closed in the city, purportedly for "stock take." Some business people who spoke to this publication said there was a lot of speculation on the current situation.
"We cannot do business in bonds at the moment because we are not sure if they will still be legal tender tomorrow," said a local shop owner who declined to be named.
Meanwhile, thousands of patients were left stranded yesterday as pharmacies closed their doors after wholesalers started demanding payment in United States dollar.
Most pharmacies in Bulawayo, Gwanda, Plumtree, Masvingo and Harare posted notices on their doors informing the public that they are closed for stock taking. The closure of pharmacies puts at risk the lives of chronic patients as failure to take medication may jeopardise their health and expose them to medical complications.
In an interview, Pharmaceutical Society of Zimbabwe president Mr Portifa Mwendera said pharmacies had closed due to failure to restock as most wholesalers have run out of medication or are demanding payment in United States dollars. He said the Reserve Bank of Zimbabwe (RBZ) allocations are a far cry from what is required to keep the health sector running.
"For one of the manufacturing firms that requires US$400 000 monthly, the RBZ only allocated $10 000 in August and only $20 000 in September. They have not received anything for October so far," said Mr Mwendera.
"In the first quarter, the sector received 34 percent of its requirements and in second quarter this fell to 15 percent and there is no way we can operate under such circumstances," he said. According to Mr Mwendera, pharmacies are now charging patients in US$ as they can only access products using the same currency.
"The main reason for closing is that our supply chain is heavily dependent on importation and foreign currency was not being availed to the pharmaceutical companies to import," said Mr Mwendera.
"The impact is that it puts the availability of medicines beyond the reach of many as the shortage of foreign currency is affecting everyone. Once people start missing their doses of medication, we start having the condition becoming worse and complicated to manage thereby putting health care costs further up."
The president of Pharmaceutical Wholesalers Association, Mr Kuda Chapika, said they do not have forex to import drugs, hence they are now passing the sourcing of foreign currency to pharmacies.
"Wholesalers and manufactures need forex to pay suppliers so that they can supply retail pharmacies. Retail pharmacies are not getting enough stocks from suppliers hence they are having empty shelves now and some have closed so that they can price correctly," said Mr Chapika.
Bulawayo residents expressed shock over the closure of pharmacies and the pricing of medication beyond the reach of many customers.
A survey conducted in the Gwanda CBD yesterday revealed that some pharmacies have been closed since Sunday. A Gwanda resident said they rely on private pharmacies' as those at hospitals are under stocked.
"It's alarming that things are turning out this way. I'm not feeling well and I have been prescribed some medication but I'm surprised that it's now four times the usual price. I first tried to buy the medication from Health Care Pharmacy but it's closed and now that I have found the medication, I can't afford it," said Mrs Nomalanga, Dube one of the affected Gwanda residents.
Mr Richard Khumalo, the chairperson of Plumtree Combined Residents Association, condemned the closure of pharmacies in the town saying it was an insult to human life.
He pleaded with Government to intervene before things go out of control. In Victoria Falls, the only two pharmacies were open but had no stock and patients were walking away without any medication. Ministry of Health and Child Care officials said they were in meetings last night.
On Monday, the Permanent Secretary for Information, Publicity and Broadcasting Services Mr Ndavaningi (Nick) Mangwana said Government was on top of the situation. He said there are enough stocks of basic commodities and panic-buying and illegal hiking of prices was an artificial crisis aimed at profiteering and pushing some hidden political agendas.
Mr Mangwana urged people not to be swayed by fake social media news and stop the bulk buying madness.
He said incisive messages peddled on social media by some greedy elements and political activists had resulted in unnecessary panic buying and artificial shortages.
"Let me assure the nation that there will not be any shortages. The Government is on top of the situation and the forex supplies are adequate enough to meet our needs. Circulation of fake news on social media that incite people to engage in bulk buying has resulted in some artificial shortages. It is based on profiteering, which is greed. There is also an element that this could be political.
"Surely, what is the connection between a mere announcement of the 2 percent mobile transfer tax and the hiking of prices from $3 to $11?" said Mr Mangwana.
He said there was enough fuel and enough stocks and the disappearance of the commodities from the shelves was temporary.
"Right now, when it comes to other supplies, there are good stocks. Obviously things are running off the shelves, but people cannot pack the shelves fast enough. That is where the actual problem is. There is no clear reason why people would close shops unless they are empty. I do not believe that those shops that you say have closed, are totally empty," he said.
Source - chronicle