News / National
Bulawayo tops Grade 7 results
25 Feb 2021 at 06:22hrs |
Views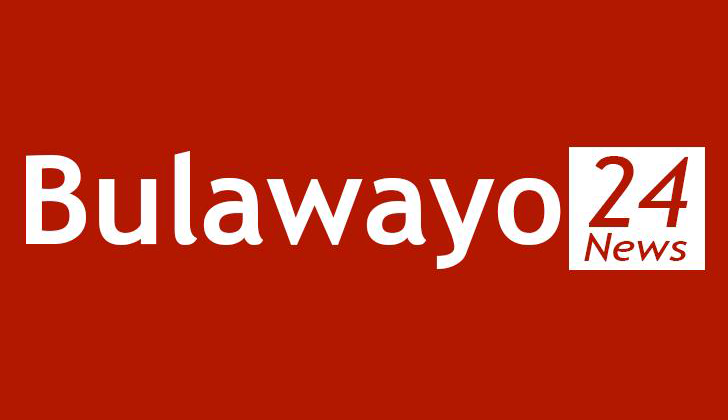 BULAWAYO province produced the best results in the 2020 Zimbabwe Schools Examination Council (Zimsec) Grade Seven examinations with the country's pass rate having been adversely affected by Covid-19 pandemic and teachers' strike.
The country's Grade Seven pass rate dropped from 46,9 percent in 2019 to 37,11 percent last year. Bulawayo recorded a 66,8 percent pass rate, dropping from 79 percent recorded in 2019. Harare had the second-best results at 66,5 percent pass rate also dropping from 73 percent recorded in 2019.
The two metropolitan provinces are the only ones that attained above 50 percent pass rate in 2020 as other provinces recorded between 15,9 percent and 38 percent pass rate.
Matabeleland North province had the worst results at 15,9 percent pass rate from 27 percent recorded in 2019 followed by Mashonaland Central with 22,7 percent pass rate from 35 percent recorded in 2019 and Matabeleland South coming third from last with 25 percent pass rate dropping from 39 percent recorded in 2019.
The 2020 pass rate is the worst the country has produced in six years as the country has not produced a Grade Seven pass rate below 40 percent since 2015.
In a ministerial statement in the National Assembly on Tuesday, Primary and Secondary Education Minister Cain Mathema said the poor pass rate was as a result of the Covid-19 pandemic which disrupted the education sector globally.
He said the country had not planned for the pandemic-induced disruptions to the education sector and therefore had to make adjustments following the oubreak of the pandemic.
"The 2020 Grade 7 examinations were written from the 3rd to 17th December 2020 in an environment which was unprecedented in the history of Zimbabwe and the world. This was the Covid-19 pandemic environment that forced the examinations to be moved from the traditional timetable of October to December. No single person or groups of persons knew when Covid-19 pandemic environment was going to end yet the academic lives of our students had to go on," said Minister Mathema.
He said many nations' school calendars, including that of Zimbabwe responded to the pandemic environment differently by providing learning platforms for children in both electronic and face-to-face formats.
"As a nation, we had to make serious decisions to ensure that learners continued with their academic lives," said Mathema.
He said the country experienced a similar low pass rate when the country was dealing with effects of economic meltdown from 2009 to 2014.
"During this period like in 2020, teachers were involved in industrial action (strikes) or were claiming incapacitation to carry out their work. There was no meaningful teaching in some schools. These are the factors that affect pass rates in any country in the world," said Minister Mathema.
He said the analysis of the Grade Seven results also show that female candidates performed better than their male counterparts.
Minister Mathema said to improve the country's pass rate there is a need to improve funding for the education sector as some schools do not have adequate infrastructure to support learning. He said some learners were not having access to teachers and access to learning and teaching materials.
Minister Mathema said the country needs a holistic approach in addressing problems bedevilling the country's education sector.
"We need more investment in the education system. More investment not just from the public sector, Central Government and local authorities, but we also need the private sector to invest in our education system.
"We have many schools that are privately owned. We also have quite a lot of mission schools, but the bottom line is that we need more investment and therefore, what that means is that the economy has to perform better than it is doing now," said Minister Mathema.
"The economy has to perform so that there are enough resources that go to education. I cannot debate that one and I cannot deny the fact that we need more investment in the education system."
He said the country also needs support from the international community to solve problems affecting the education sector. Minister Mathema said Government was also working on ways to improve teachers' salaries as they are key to producing good results.
Meanwhile, Lupane State University (LSU) conducted a research in response to the poor Grade Seven results in Matabeleland North focusing on Lupane district. Every year the district posted a zero-pass rate.
LSU chairperson of the Department of Educational Foundation Dr Christopher Ndlovu said the university decided to carry out the research to find out the likely causes of the poor pass rate and come up with solutions.
"The district has 109 schools and we selected 57 of them and asked each school to contribute four pupils and camped with them for three days. During the camping time, which is done on holidays we realised that most of the learners could not read," he said.
"In response to that we invited one of our development partners and did reading and spelling tests and that is when we realised that about 60 percent of the children are reading at Grade Five level yet they are Grade Sevens. Thirty percent were reading at Grade Four level and we realised that teaching content material was not very beneficial to them because they could not read and therefore did not understand. Dr Ndlovu said they retrained the teachers so that they concentrate on coaching pupils on how to read. He said the remaining part of the 10 days was devoted to reading skills.
"The team that we had comprising of lecturers from LSU were helping teachers to handle non-reading pupils. When teachers went back to school, they tried to help the pupils to read and there were some improvements as the school that usually recorded zero pass rate moved out from that bracket," he said.
"Unfortunately, the schools that were not in our 57 samples failed and continued to have the zero percent pass rate. What we are doing is to continue training teachers to handle non-readers and also help the learners during camping vacation."
Dr Ndlovu said the research also established that pupils coming from composite classes also performed badly.
"Composite camping is whereby a teacher has two different classes in the same class and we noted that generally concentration for both learners and the teacher is difficult. As a way forward we want to scale up the research to cover more schools in the district and ultimately the entire province," he said.
"We are inviting interested partners to come on board and we are also looking for resources so that the research can be scaled up. The community is interested in the project and they are assisting with resources and logistics during the camping vacation including the Ministry of Primary and Secondary Education."
Source - chronicle