News / National
Bulawayo's heritage corridor opens
04 Jun 2021 at 07:01hrs |
Views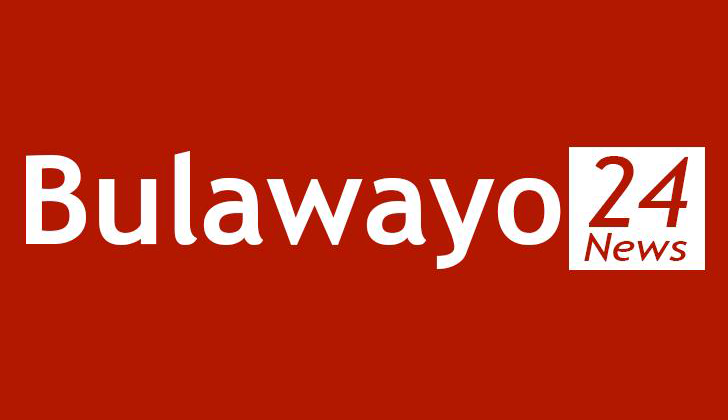 Local authorities need to consider renaming local buildings, roads and special monuments to reflect the country's independence and sovereignty to market brand Zimbabwe, President Mnangagwa said.
Officially opening the Second Edition of the Bulawayo Cultural Arts Festival (BAF) yesterday, President Mnangagwa, who had earlier toured some of the city's standout historical and heritage sites, said the cultural industry has vast economic potential.
"Under the Second Republic, my Government made a bold and deliberate decision to correctly portray and promote our rich history and cultural heritage. To this, there is no going back.
"Local authorities must continue renaming. We still have buildings and roads with names that are not local, if you go to America or anywhere else, you don't find Shona or Ndebele names but you still have foreign names here. Please wake up!" said the President.
Before officially opening the festival held under the theme "Enhancing Local Government Participation in Cultural Governance", the President toured Inxwala Grounds, the late Father Zimbabwe Joshua Nkomo statue, the National Museum, St Mary's Cathedral Basilica among other key historic sites in the country's cultural capital.
"Although, the Bulawayo Arts Festival is being held here in this city, it carries national stature and importance. More so, as there remains the pending national celebrations of our Independence Day commemorations here in Bulawayo.
"The festival affords us yet another opportunity to celebrate and promote our rich heritage, culture and arts with specific focus on the Urban Cultural Heritage. It further augments my Government's quest to ensure that cultural professionals, practitioners, artists and our citizens create, produce, disseminate and enjoy a broad range of cultural goods, services and activities," President Mnangagwa said.
The President called upon the creative sector to seize opportunities that have come with the democratisation of the country's broadcasting industry that has brought about new players.
He said the country should preserve its heritage as it was a source of national pride and inspiration, not only to the present generation but also to those to come.
"The City of Bulawayo remains the country's epicentre of creative arts. It is indeed a hot pot of various cultures and convergence of histories which confirms Zimbabwe as a unitary state.
"This morning, I was pleased with the Heritage Corridor; beginning with my visit to the Inxwala Grounds which was opportune, following the successful agriculture season and bountiful harvest. The sojourn to the site retraces King Lobengula's footprints to the sacred shrine where the harvest celebrations and other important ceremonies in the Ndebele culture were conducted.
"Lest we forget, the Hanging Tree stands as a reminder to present and future generations of the brutality and savagery of the white settler regime towards our forefathers. This national monument must inspire all of us and the youth in particular to consistently defend our independence, territorial integrity and dignity as a nation.
"The reincarnation of colonialism and imperialism in whatever form, must never be allowed a foothold, in our country."
On the statue and Memorial Museum of the late National Hero, uMdala Wethu and Founding Father, Dr Joshua Mahabuko Nyongolo Nkomo, Chibwechitedza, President Mnangagwa said it "evokes sentiments of the importance of unflinching patriotism and loyalty as well as peace and unity to the achievement of sustainable development".
"The National History Museum and the Saint Mary's Cathedral Basilica Parish, among other sites demonstrate the wealth and diversity of our culture and heritage. These must be cherished, protected and safeguarded for generations to come."
With the Covid-19 pandemic having stymied the country's economic growth potential in the tourism sector, the President said culture remains a cornerstone of the country's economic revival plans towards Vision 2030 to become an upper middle class economy.
"The Bulawayo Arts Festival initiative is commended for its inclusion of a broad array of stakeholders and participants to this festival. This has served to showcase creative talent from beyond the boundaries of Bulawayo Metropolitan Province, itself a reflection that we are a diverse and united people, under one flag, one national anthem and a unitary state.
"Bulawayo has further demonstrated that it is a sanctuary of different cultures and traditions through exhibiting these hybrid cultural product portfolios.
"Going forward, the development of the creative and cultural industries as well as domestic tourism remains a collective responsibility for us all, Government, stakeholders and the private sector."
Under President Mnangagwa, the Second Republic has made it its mission to correctly portray and promote the country's rich history and cultural heritage.
"Culture is an important pillar for sustainable socio-economic development. Under the National Development Strategy-1, my Government recognises the power of culture in transforming societies, fostering strong family values, a sense of identity and belonging for all people.
"Creative cultural industries are thus an essential component for building national cohesion, inclusive economic growth and the reduction of inequalities towards the achievement of Vision 2030. It is therefore imperative that Bulawayo Province and other communities throughout the country tap into the potential of the culture, art and heritage sector to derive economic value.
"This must see communities taking advantage of linkages with other economic sectors and value chains to generate increased production and consumption of our locally produced goods and services. The creative cultural industries must be perceived and executed as an economic sector, in its own right, which contributes to the Provincial and National GDP," he said.
The Bulawayo City Council has been running an online campaign to celebrate Bulawayo Day through the hashtag "I love Bulawayo."
Last year, the BAF was held virtually due to Covid-19. The event was viewed online in at least 45 countries and the ultimate goal this year is to reach all corners of the globe and showcase local art and culture.
Source - the herald