News / National
Dad christens kids Jesus, Mbuya Nehanda and Mugabe
14 Jan 2023 at 07:38hrs |
Views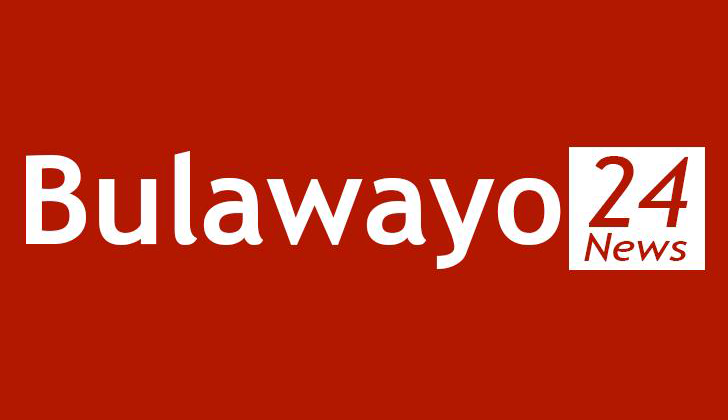 Jesus, Mbuya Nehanda and Mugabe are siblings! This is not blasphemy or a script for a movie and believe it or not, there is a Harare family where they incarnate.
Even if we are to invite the DNA guru Tinashe Mugabe his job will be just a stroll in the park.
For one born in Zimbabwe the three names are obviously common for whatever reasons one would prefer to associate them with.
Even worldwide some of the names are household and peculiar.
Mbuya Nehanda an iconic revolutionary medium hanged for daring to challenge the settler regime in Rhodesia now Zimbabwe.
In Christianity Jesus is the son of God who redeemed the world from sin.
Robert Gabriel Mugabe is a national hero founding father of Zimbabwe.
Whatever their backgrounds the trio are of the same ilk, at least for a Warren Park family.
A dreadlocked man in Warren Park, Farai Kambamura has named his three children uniquely. His first born is Jesus (9), second born Mbuya Nehanda (7) and lastly Mugabe (4).
In that famiy matrix, Jesus and Mugabe are brothers and their sister is Nehanda. The trio is of school going age.
Jesus is in Grade 4, Mbuya Nehanda Grade 2 and Mugabe doing Early Child Development both at a local school in Warren Park.
Narrating the inspiration behind naming the children Mr Kambamura said was inspired by his life experience encountered in the ghetto.
"When I got married my wife gave birth to our first born, I was so excited. The moment she gave birth, I just thought about Mai Maria (biblical Mary the mother of Jesus). So, I said God is with us, this is Jesus," he said.
Mr Kambamura said the naming of the second child was inspired by the ultimate sacrifice Nehanda did for the liberation of this country.
"After Jesus, we were blessed with a daughter and I thought about Mbuya Nehanda. She fought a battle to an extent she was hanged, died for this country.
"Six years after my daughter was born, I was excited to see the statue of the iconic liberator Mbuya Nehanda there was a statue in the city centre and also put on local currency bank notes. She is so excited about it," he said.
Mr Kambamura named his last-born Mugabe.
"Mugabe my son is somebody who is just too intelligent. Before naming him, I could just see from the look in his eyes. He is a blue-eyed guy.
"Our former President, I rever him so much. As we speak now, Mugabe, my son who is only four years old, dreams in English. The other day he said Apple in his sleep.
"This guy is as intelligent as he is. I think he will move places. In the event of my demise, I think he will take care of his mother and siblings," he said.
Mr Kambamura said at first both the children and relatives were skeptical of the names.
"The grandmother didn't want me to name them saying I have lost my mind. I just kept calling them whenever I was home.
"Now as we speak, she even calls me 'Baba Bona'. She is the number one fan and the mother also at first would say I am crazy but calls them with those names," he said.
Kambamura said Mbuya Nehanda is in cloud nine being called by her name.
The statue and face of Mbuya Nehanda on the $50 bank note she was over the moon. In the first place she would cry of being called by that name right now she is all over the moon.
"Whenever we go to town, she proudly points to Mbuya Nehanda statue saying that is me. If you give her the bank note it is the same story, 'ukundiona ukundiona," he said.
Mr Kambamura said Jesus has likewise followed the biblical footsteps.
"I am a catholic just like my dreadlocked child. He serves mass in church and is the one who carries the procession cross. People are usually enthralled each time he enters the church jokingly saying Jesus 'auya'.
"When I was coining these words I could foresee. Jesus itself is God is with us. So, I was saying to my wife God is with us. Imagine we are blessed and we have got a gift," he said.
Source - The Herald