News / National
Cop arrested in Zimbabwe's anti-drugs fight
07 Feb 2023 at 04:57hrs |
Views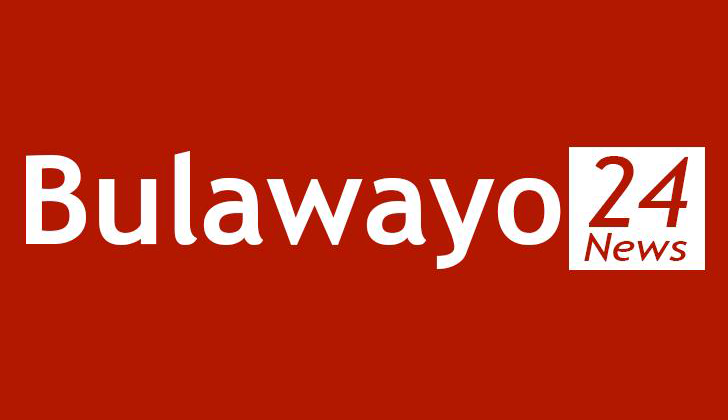 Police have intensified their campaign against drug suppliers and peddlers under a special operation which has seen several people, including a policeman, being arrested in the past five days while prosecutions for drug-related crimes have begun.
The policeman was arrested with two others while allegedly working with a Sunningdale drug dealer distributing drugs from a vehicle on Saturday night.
Police last week launched a nationwide crackdown against drug barons with Government declaring its full support for the operation.
Dubbed "No to dangerous drugs and illicit substances: See something, say something", the operation came after Government instructed police to redouble their efforts against drug lords supplying unwanted substances to youths.
The Government said the rounding up of drug kingpins would help save young people many of whom were struggling with drugs.
Police in Harare said they would now man roadblocks and stop and search motorists and even passengers on vehicles.
Soon after the launch last Friday, more than 10 people were arrested in Harare after they were found in possession of dangerous drugs such as mbanje and Broncleer cough syrup popularly known as "bronco".
National police spokesperson Assistant Commissioner Paul Nyathi said the operation would continue until there was order in all the provinces.
He said they were also targeting those who deal with cocaine and heroin, among other dangerous substances.
Posting on his Twitter handle over the weekend, Secretary for Provincial Affairs and Devolution for Harare Metropolitan Mr Tafadzwa Muguti clarified the correct position on the current blitz against drugs and substance abuse.
"For the benefit of those who might not be understanding our position on drugs, it's very simple. If you buy drugs, you take drugs, you sell drugs or you transport drugs, this means you are part of the value chain of the drug industry. All of the above are illegal. Stand guided.
"Whilst all views are appreciated the fact remains this value chain of drugs is growing every day with many dying of drug abuse. Step by step we will dismantle this syndicated drug industry. No fish is too small or too big, as long as you are a role player, you will face the music.
"Some would want to argue legalities on a very simple matter which we all know its consequences to our nation. This is Zimbabwe and we have our own laws to follow. Since Friday over 200 arrests have been made, with many now on the run," he said.
Mr Muguti urged the public to assist law enforcement agents during the crackdown and said they will be launching a toll free number this week.
"The Government is offering rehabilitation services to those willing to leave drug addiction. It's a huge step for them to disclose their sources so others don't fall victim. However, the open abuse of drugs in broad daylight demonstrates the audacity of some drug users and dealers
"It's time to send drug dealers packing to prison. This will need all of us to stand hand in hand against them. We should not be deterred by insults, threats or intimidation. Let's all have unity of purpose as a nation and say no to drugs today," he said.
Last Friday, police in Entumbane, Bulawayo, who were on an operation targeting illicit drug dealers, arrested Shadreck Choruma (38) in connection with illegal possession of four 200ml bottles of Benylin syrup, one of Goldgessi syrup, 30ml extra white skin lightening cream and eight gym steroid pills.
A trio appeared in court yesterday to answer charges of unlawful possession of dangerous drugs contravening the Medicines and Allied Substances Control Act.
Kunyongana Masimba who is a police officer from Sunningdale Police Station and his co-accused Mathew Kuimba and Assam Manyamba appeared before Harare Magistrate Mr Dennis Mangosi and they were released on $20 000 bail each and remanded to April 5.
On Saturday police heard that there was a motor vehicle which was being used to sell drugs at Sunningdale 3 turn-off along Boshoff Drive in Harare.
A team from ZRP Commercial Crime Unit Harare Province reacted to the information and moved in, and during surveillance saw a blue Honda Fit registration number AEO 3819 which was parked at the scene for more than an hour.
The vehicle was approached and the three accused persons were found sitting inside the vehicle.
Kunyongana Masimba was sitting on the driver's seat while the other two accused persons were seated at the rear seat.
Another person who was outside the car ran away and disappeared into the darkness.
The three were interviewed and it was discovered that Masimba Kunyongana was a member of the Zimbabwe Republic Police stationed at ZRP Southerton.
The accused persons admitted that indeed the place where their vehicle was parked was a drugs base operated by a drug dealer by the name Shepherd Paradza alias Chinhamo and they indicated that he is the one who had run away upon arrival of the police at the scene.
They however failed to give a satisfactory explanation of what they were doing at the drugs base and they were ordered to drive their car under escort to ZRP Harare Central for searches and further interviews.
Upon arrival at ZRP Harare Central a team of detectives from CID Drugs and Narcotics was engaged to search the accused persons and their vehicle.
The search team from CID Drug section conducted a search and recovered some marijuana in a small plastic bottle, a 100ml bottle full of Bronclear with codeine cough syrup and two empty bottles of 100ml Bronclear in the vehicle.
Masimba, Kuimba and Manyamba were subsequently arrested for unlawful possession of dangerous drugs as well as contravening the Medicines and Allied Substances Control Act.
The court said accused persons acted unlawfully.
Source - The Herald