News / National
Zimbabwe hit by paternity fraud
10 Feb 2023 at 19:41hrs |
Views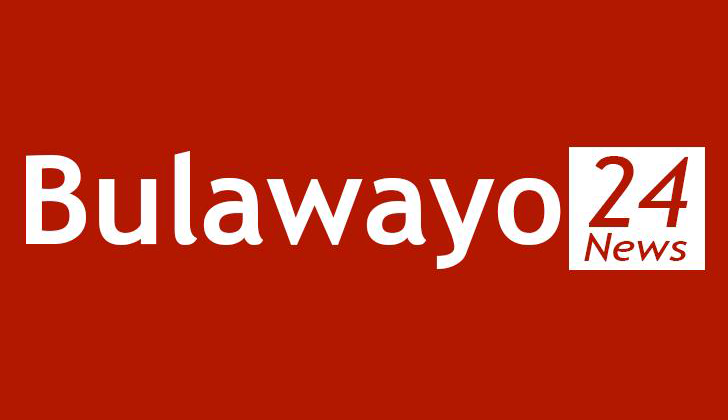 THE case of a prominent Bulawayo pathologist Dr Roger Kruger Hendrick Chigangacha who sued his ex-girlfriend, Natasha Popova Sibanda, a former actress in the TV drama Amakorokoza for US$163 000 for falsely attributing the paternity of her daughter who is now aged 11 years by claiming that he was the biological father of the girl made sad reading.
Through his lawyers Mashayamombe and Company Attorneys, Dr. Chigangacha filed summons at the High Court in Bulawayo on 20 January 2023 citing Sibanda as the defendant under case number HC51 / 23.
Dr Chigangacha said in December 2022, Deoxyribonucleic acid (DNA) profiling was conducted on him and his purported daughter and the results disqualified him from being the girl's biological father.
In papers before the court, Dr Chigangacha said Sibanda's actions subjected him to humiliation, stress, and a sense of betrayal.
As if that not enough in January 2021, Gracious Gwetsayi from Pumula North suburb in Bulawayo was also exposed by B-Metro as a paternity cheat after results of a DNA test showed that her child was not fathered by the man Bhekisipho Maphosa, a police officer who she claimed was her son's biological father,.
Maphosa, was ordered to pay a monthly maintenance of $50 in November 2018 after Gwetsayi sued him for maintenance. Maphosa was, however, exonerated after he demanded paternity tests as he suspected that the child he was paying maintenance for was not his.
The two scandals which made headlines are apparently an indication that paternity fraud is a "new" pandemic in the country.
In 2018, a Non-Governmental Organisation, Expedite DNA Zimbabwe, released shocking statistics indicating that 30 percent of men in the country were victims of paternity fraud.
Paternity fraud, also known as misattributed paternity or paternal discrepancy, occurs when a man is incorrectly identified to be the biological father of a child.
According to the organisation, paternal discrepancy fraud cases are caused by an underlying assumption that the mother deliberately misidentifies the biological father or in other cases the mother will be just ignorant to know who the real father of the child is.
Speaking to our sister paper the Sunday News, a scientist with the organisation, Ms Chato Lunga said:
"Men can never truly guarantee if they are the biological fathers of children without undergoing paternity tests.
"It is not easy especially for male figures to identify whether the child belongs to him or not, but as an organisation we offer the chance to know the truth by providing DNA testing to the couple then it is up to them to do something about the results. The organisation offers paternity fraud victims counselling services only.
"Paternity fraud cases are continually rising and at the end it affects the children mentally with abandonment issues as they grow up knowing the alleged man as the father when in reality that person would be as good as a stranger and there should be laws to deal with such cases," said Ms Lunga.
In the same year director of Applied Genetic Testing Centre (AGTC) at the University of Science Technology (Nust) in Bulawayo, Mr Zephaniah Dhlamini also confirmed to our sister paper the Chronicle that that cheating spouses were reportedly approaching the AGTC intending to bribe officials to manipulate their children's paternity results to save their marriages.
Television personality Tinashe Mugabe has made a name for himself revealing the paternity results of his guests on "The Closure DNA Show" which was trending on social media before it was suspended by Health Professions Authority Zimbabwe together with the Medical Laboratory and Clinical Scientists Council of Zimbabwe (MCAZ) claiming that he was not professionally qualified to issue DNA tests results live on air.
Mugabe however, challenged the suspension declaring that action by the two boards null and void. He won the case after the High Court barred the regulators from interfering with his operations.
In an interview, Mr Zephaniah Dhlamini although he could not reveal the number of families who are visiting or had visited the centre seeking DNA testing services since it started operating in 2015 said testing services were going for US$70 per person which means a full paternity test comprising the alleged father, mother and child costs $210.
Lungile Dube said misattributed paternity can be devastating for men who have spent years believing they were biologically tied to a child, only to later learn that they actually share no DNA.
"When paternity fraud is revealed it really causes immense emotional pain. It really pains to discover that you had been looking after or paying child support for a child you did not father or whom you share no biological connection with and it is rarely a simple matter to be reimbursed for those payments," said Dube.
To stop women from committing paternity fraud, Dube said DNA testing should be made mandatory when a child is born.
Agrippa Ncube said the major reason why paternity fraud was on the rise was that the services were "too expensive" causing many of them to rather pass than spend such an amount of money on a test.
"Although the services are now available locally, they are too expensive. The tests have to be affordable and accessible in public health facilities. This is because they are a reliable way to ascertain paternity," he said.
A counsellor Duduzile Mhlanga shared common reasons why women sometimes commit paternity fraud.
"First of all a childless marriage is not a blessed marriage according to the mindset of many Africans. So many women in a bid to find a solution, they engage in extramarital affairs and then pin the pregnancy on their husbands. They do this to protect their 'infertile' husbands' virility by giving him a child that doesn't belong to him.
"Some women however, use it as a way of milking rich men in the name of child support and the wrong idea of adoption is also another reason why many women get involved in paternity fraud," said Mhlanga.
A senior Bulawayo magistrate who preferred anonymity citing professional reasons said although reimbursement was generally considered a 'long shot' suing in civil court was the only way a man who has been a victim of paternity fraud to be granted restitution for child support he paid to the woman who committed paternity fraud.
"To collect child support funds back, those men who are victims of paternity fraud can sue the child's parents or parents.
"The funds can also be awarded as damages for mental anguish, stress and embarrassment," the magistrate said.
Source - B-Metro