News / National
Proposed prisons law raises eyebrows
26 Feb 2023 at 09:50hrs |
Views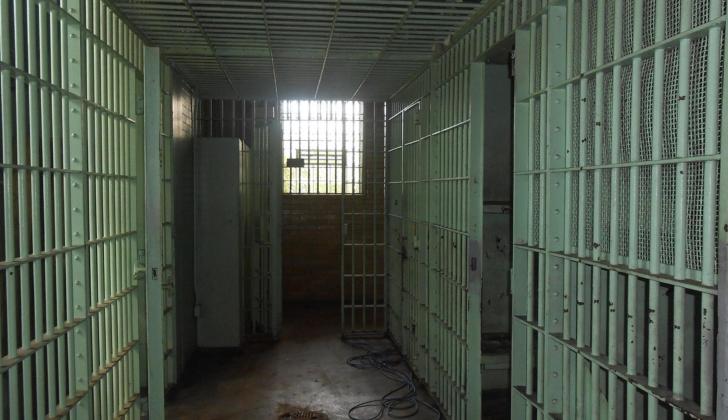 The proposed Prisons and Correctional Services Bill strips the Prisons and Correctional Services Commission (PCSC) of several decision-making powers, which will be given to the president and commissioner-general, legislative watchdog Veritas said.
The PCSC, which was established by section 230 of the constitution, is responsible for employing correctional officers and fixing their conditions of service.
It is also responsible for making regulations to guide prison operations with the approval of the Justice, Legal and Parliamentary Affairs minister.
The constitution vests the powers to appoint, promote, discharge and demote members of the Zimbabwe Prisons and Correctional Services (ZPCS) on the commission.
In an analysis, Veritas said the proposed Bill contains clauses that are in violation of the constitution as it strips the commission of its powers including that of appointing commissioned and non-commissioned ZPCS officers.
"This clause is in violation of what is provided for in Section 231 (1) of the constitution which gives the commission the above powers," Veritas said.
"The commission will now be consulted whereas the constitution vests these powers with the commission and not the president nor the commissioner-general.
"In all these cases relating to promotion, discharge, demotion, it's unconstitutional to exclude the commission in decision making."
The Bill provides for establishment, functions and administration of the PCSC and establishment of prisons and correctional facilities.
It provides for the functions, rights, obligations and discipline of prison officers, the safe custody of all offenders under humane conditions that respect human dignity as well as the rights of un-sentenced offenders among others.
The Bill seeks to repeal the Prisons Act and the substitution of an Act entitled the Prisons and Correctional Service Act.
The parliamentary committee on justice, legal and parliamentary affairs recently conducted public hearings on the Bill.
Last week, a Chikurubi Maximum Security Prison inmate, Given Mushore, wrote to Parliament requesting the inclusion of inmates during public hearings on the Prisons and Correctional Services Bill.
Mushore is represented by the Zimbabwe Human Rights NGO Forum.
In a letter addressed to speaker of Parliament Jacob Mudenda on Wednesday, NGO Forum executive director Musa Kika said their client wants to exercise his constitutional rights to be consulted.
"We, therefore, have been instructed to request that as the Bill is taken for public hearings, you facilitate his involvement and all such incarcerated persons who may be interested in the legislative processes of this particular Bill," Kika submitted. We have instructions to seek legal recourse should we not hear from you regarding this request within seven days," Kika wrote.
Source - The Standard