News / National
Kennedy Mandaza exits Zanu-PF SA District politics
26 Feb 2023 at 17:33hrs |
Views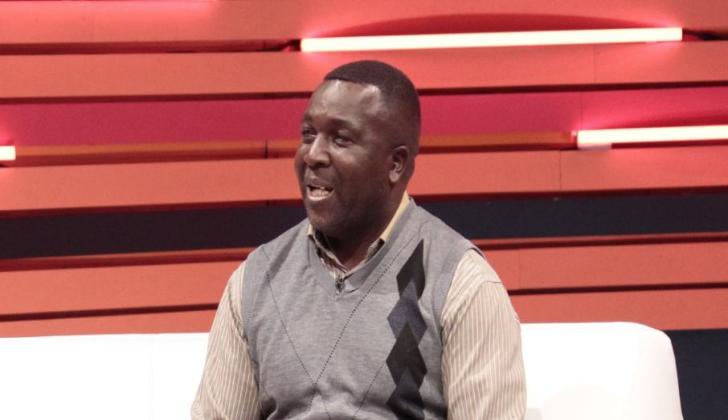 INTERIM chairman and spokesperson of the Zimbabwe African National Union - Patriotic Front (ZANU–PF) in South Africa, Kennedy Mapesa Mandaza, is leaving the dual role to contest for a legislative seat back home.
He is seeking election as a member of parliament (MP) for the Bindura South Constituency, Mashonaland central province in the harmonised elections scheduled later this year.
"This is my second attempt. I am hoping that this time the Gods will give me victory," Mandaza said.
He said any election victory in the forthcoming polls would be victory for the Zimbabwe Diaspora community he lived and worked with.
"I feel humbled that after serving ZANU-PF SA District diligently, consistently, persistently, unapologetically, unashamedly and conscientiously as the spokesperson for 15 years and Interim Chairman for one year," Mandaza said.
Mandaza told CAJ News Africa, "I proudly leave my South African base to pursue other assignments while in Zimbabwe."
"Zanu-PF remains my home and family, to which I will continue to give my knowledge, experience and skills in support of the visionary leadership of the Party and in defence of the ideals and sacrifices of all the heroes and heroines who paid the ultimate price for the freedom, independence and unity we enjoy in Zimbabwe," Mandaza said.
He thanked the leadership of South Africa's ruling African National Congress (ANC), who made it possible for ZANU-PF to open the South African branch.
"ANC had become my second home. I had friends and comrades, up to the NEC (national executive committee) level, whom we engaged with respect on various topical issues of mutual and national interest for both our revolutionary parties," Mandaza said.
He said the Zimbabwe's ruling party successfully issued membership cards to thousands of the Zimbabwe diaspora community pointing out such moves clearly demonstrated how much ZANU-PF valued the Diaspora membership and their contribution as well as the acknowledgement of the growth of the district membership in South Africa.
Mandaza said during his tenure, he managed to achieve the set goals leading up to the elections while working with likeminded colleagues to initiate the ZANU-PF Business Heritage Forum, Zimbabwe South Africa Business Forum (ZIMSA), Zimbabwe Diaspora Investment Association (ZDIA), Sizanani Social Fund and Zimbabweans United for Progress.
He also appreciated South African media that reported objectively, fairly and professionally about Zimbabwe's political parties and civil society.
"The right to reply was extended to Zanu-PF as and when the need arose and I took the opportunity to position Zanu-PF and tell our own story. I thank heartily these media houses, despite our disagreements, for giving me the opportunity," Mandaza said.
He said he left South Africa with the two liberation movements ANC and ZANU-PF enjoying "tightly solid" and "functional" relations.
However, it has not been smooth sailing for Mandaza in South Africa where he alleged threats and attempts were made on his life and his family.
Suspected members of the opposition and government critics were allegedly behind the plot.
"For my unapologetic stance on Zanu-PF and Zimbabwe, my stay in South Africa on a number of occasions was threatened by various people and organizations," Mandaza claimed.
"My family was threatened by a planned abduction which I was alerted by those privy to the plan. On numerous occasions I was tracked by people and attempts to cause freak accidents were made," Mandaza said.
There was also a campaign for his deportation from South Africa for being a 'regime enabler'.
"These and many other things I cannot openly say were the downside of this journey…a journey I do not regret having undertaken, and will continue to do as and when called to do so," Mandaza said.
Nonetheless, he apologised to those he might have wronged.
"I am human and fallible. Those comrades and friends I may have crossed your paths, by commission or omission, I humbly tender my sincere apologies," Mandaza said.
"To the many comrades and friends who believed and walked with me, trusted and had confidence in me, encouraging and supporting me, you all have a special part in my heart."
Dates have not been set for the elections in Zimbabwe.
Source - CAJ News