News / National
ConCourt tosses Mwonzora challenge against delimitation report
08 May 2023 at 19:11hrs |
Views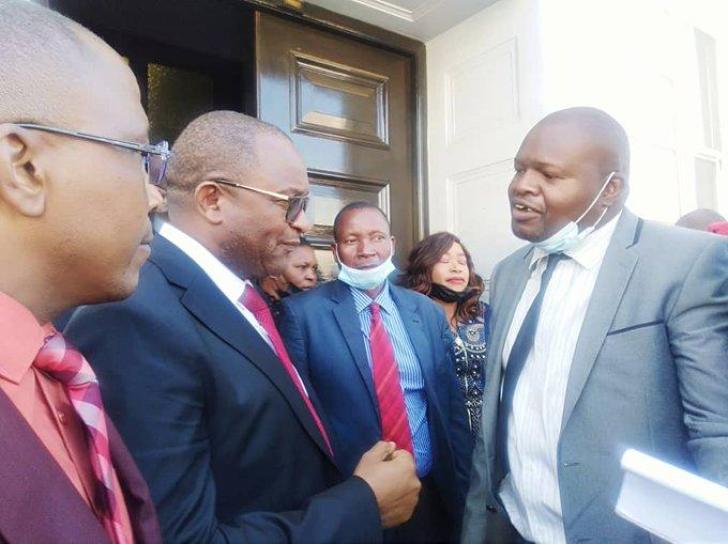 The Constitutional Court (ConCourt) has dismissed MDC-T leader Douglas Mwonzora's bid to delay elections due this year through an application that sought nullification of the Zimbabwe Electoral Commission (ZEC)'s electoral boundaries delimitation report in favour of a fresh process.
In a brief judgement on Monday, Chief Justice Luke Malaba, chairing a full Constitutional Court bench, said the court did not have jurisdiction in the matter.
The Chief Justice said the opposition politician failed to show his cause for action.
Mwonzora was seeking nullification of the delimitation report and a consequential relief for postponement of elections by six months if his application was allowed.
Malaba said: "No cause of action has been advanced by the applicant in his application.
"Accordingly, the application is dismissed with no order as to costs. Full reasons to follow in due course."
Mwonzora described the ruling as" political" and vowed to continue fighting until he has his way.
"The Constitutional Court has dismissed our application and their argument is that they don't have jurisdiction. In other words, they are saying they don't have the power to hear the case," Mwonzora told reporters outside court.
"In our view, the Constitutional Court has made a political judgement. It is an unfair judgement and we do not accept it. But we have received legal advice and the matter is not stopping here.
"We are going to continue with our struggle for democracy. We want free and fair elections in Zimbabwe and there can never be free and fair elections where the delimitation report is fundamentally flawed.
"This is a recipe for disaster for our country. It makes our country a laughing stock. It makes our country's reputation as a constitutional democracy go up in the wind.
"So, we as responsible Zimbabweans we are going to continue prosecuting the people's struggle. We are fortified that we are right and we are not going to give up."
Mwonzora's lawyer Lovemore Madhuku also said they are going to pursue other remedies, hinting at a new application at the High Court.
"The Constitutional Court decided right at the outset, not to go into the merits of the application. They said we had not pleaded in a way that would accommodate them to hear the matter," Madhuku said.
"They indicated that we were seeking two things … and they thought we should have sought one thing.
"As legal practitioners, we respect the decision of the court. We are bound by the court, but we think the court could have decided differently."
Source - zimlive