News / National
Why Mnangagwa missed photoshoot with King Charles III
09 May 2023 at 06:12hrs |
Views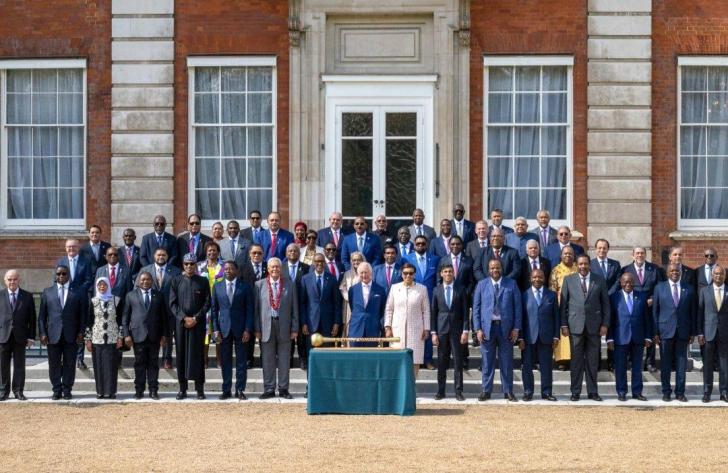 PRESIDENT Emmerson Mnangagwa was not part of the heads of State and government who had a photo opportunity with King Charles III because Zimbabwe is not a Commonwealth member, Zanu-PF spokesperson Chris Mutsvangwa has said.
Mutsvangwa was responding to reports that Mnangagwa was snubbed during King Charles III' coronation at the weekend.
He also shared his party's excitement over Mnangagwa's attendance of the coronation, describing the invitation as a sign of thawing of the frosty relationship between London and Harare.
Mnangagwa was one of the 90 heads of State and government who attended the coronation on Saturday.
Speaking on the sidelines of the burial of national hero Abraham Kabasa in Harare yesterday, Mutsvangwa said: "We are not a member of the Commonwealth, the President is determined that we should be readmitted into the group of nations."
He said the UK had the right to invite Commonwealth members to get close and personal with the king.
"But as for Zimbabwe, we did not have the right because we are not yet a member of the grouping," the Zanu-PF spokesperson said.
"When we become a member, we would be part of those who will be close to the king."
Mutsvangwa said King Charles III held a special place in Zimbabwe's history and it was prudent for Mnangagwa to attend.
"We want to engage with countries that we have cordial relationships with and re-engage those we have had frosty relationships with in the past," he said.
"Our President always says, we are friends to all and enemies to none.
"We were happy that our President was invited to King Charles III's coronation.
"When he was still a prince, he lowered the Union Jack (British flag) and raised the Zimbabwean flag after we had won the liberation struggle in 1980.
"It's a person who we like a lot and it was imperative for the President to attend.
"This shows that the engagement between Harare and London is going in a good direction."
Meanwhile, addressing the people who attended Kabasa's burial yesterday, Mnangagwa said Zimbabweans should continue to defend the country's independence while consolidating its democracy.
"Let us remember that it is through the sacrifices made by Kabasa and many other departed and living heroes that we have our freedom, sovereignty and indeed our land and mineral resources.
"Today, we are masters of our destiny and stand tall within the community of nations because of those who paid the supreme sacrifice. We must honour them by advancing our national interests and the aspirations of the people of Zimbabwe," Mnangagwa said.
He said his government, on the international and continental level, was deepening economic diplomacy to leapfrog the present socio-economic development, modernisation and industrialisation.
"Guided by our overarching national interests, we are embracing those who want to move forward with us in support of the realisation of our own national development priorities," he said.
Mnangagwa said his recent trip to the United Kingdom for King Charles III's coronation and hosting of the Transform Africa Summit would broaden Zimbabwe's trade, investment and people-to-people exchanges.
Source - newsday