News / National
Forever Associates Zimbabwe casts dark cloud over Zimbabwe polls
04 Jun 2023 at 13:13hrs |
Views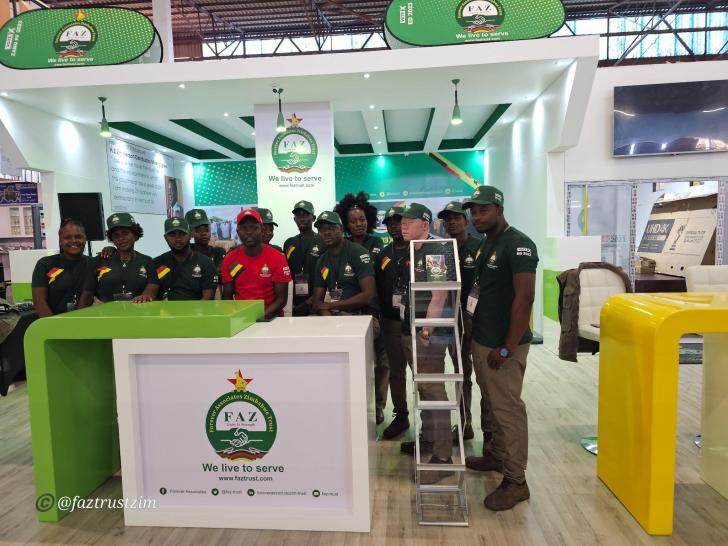 THE involvement of parallel structures in the running of elections has raised alarm, with main opposition official Tendai Biti demanding that Defence minister Oppah Muchinguri-Kashiri present a ministerial statement on the role of the shadowy Forever Associates Zimbabwe (Faz) outfit in electoral processes.
Controversy has risen over the establishment of Faz which, as previously reported by The NewsHawks, has taken over electoral processes. The organisation is led by Central Intelligence Organisation co-deputy director-general retired Brigadier-General Walter Tapfumaneyi.
The outfit is not a constitutional or official arrangement, but an underground operational unit campaigning for Mnangagwa and Zanu-PF in the 23 August general elections.
Faz has now displaced the army's structure called Heritage that used to perform a similar role and other functions. In 2018, the army ran elections through Heritage and Africom, a converged communications service provider.
Legal experts say the CIO move and channelling of public resources to its shadowy structure is unconstitutional.
Sources say, so far, Faz has received US$10 million and 200 cars to run its affairs in preparation for elections. More resources have been promised to capacitate the secret structure.
Faz's mandate, working together with the Zimbabwe Electoral Commission and its chair Justice Priscilla Chigumba, is to coordinate logistics and decisive forces to retain Mnangagwa in power.
This week in Parliament, Biti said said the Defence minister should come to parliament and bring clarity on Faz's involvement in the elections.
Deputy speaker Tsitsi Gezi said she will ask the minister to bring the statement.
"I thank you for allowing me to raise a point of national interest. In terms of chapter 11 of the constitution of Zimbabwe, our constitution recognises our security forces and security agents, which consist of the military, police, prisons and correctional service and intelligence.
"We respect these institutions and we are proud of these institutions who by virtue of section 208 are bound to respect this Parliament as an elected civilian authority. During this current ongoing voters' roll inspection exercise, we are seeing at polling stations a creature and individuals coming from a creature called Faz.
"They are virtually in every polling station. We read that they purport to come from the intelligence service but we know the intelligence service and our intelligence authority," Biti said.
Biti said creation of parallel structures managing elections is brewing disaster, and incubating future military coups.
"What is this creature called Faz, why is it interfering with our elections? I know from the ruling party Zanu-PF that Faz even interfered in their primary elections.
"Madam Speaker, if we create parallel structures, it will lead to disaster and military coups. May the minister of Defence come and explain what Faz is doing in our polling stations when in terms of the law only Zec officials, political parties and candidates are allowed to be in the polling stations. I thank you," Biti said.
Faz was also responsible for handling Zanu-PF's primary elections, characterised by violence which necessitated run-offs in some constituencies.
As previously reported by The NewsHawks, Zanu-PF's cell registers were managed by Faz throughout the country. Several members failed to locate their names on the registers, fomenting a lot of confusion.
Source - thenewshawks