News / National
Chamisa to announce results a day after polling?
21 Aug 2023 at 06:35hrs |
Views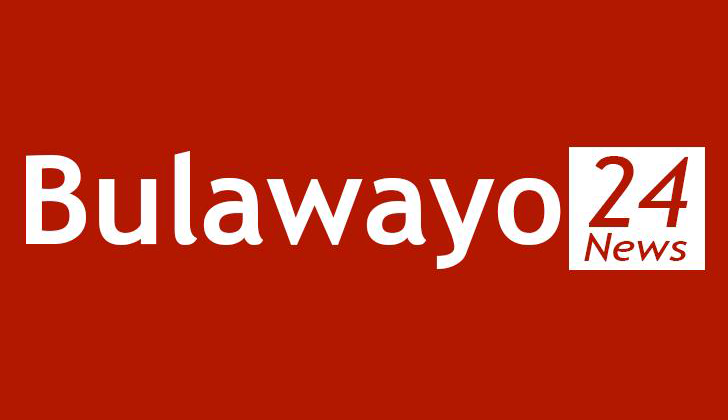 ZANU-PF linked political analysts yesterday blasted Citizens Coalition for Change (CCC) leader, Mr Nelson Chamisa after he told his supporters at a rally in Bulawayo that his party will announce the election results a day after polling, the State controlled Chronicle reported.
Speaking at White City Stadium, he also said he will not to accept any outcome that is not in their favour. He also claimed to have already briefed foreign delegations, including the United Nations of this party position, which political analysts described as a worrisome betrayal of the national peace pledge, as such a stance is not only illegal but has the potential to incite violence and cause political instability.
Political commentators swiftly reacted with shock and criticised the opposition leader, urging him to retract his utterances when he holds his last rally in Harare today.
"I have been informed and I told Sadc that they will make sure that they get the Presidential vote first and report back to ZEC so that they play around with the votes but we have said to ourselves, V11s, once we get our results, we are going to tell the world what we would have gotten, we will be the first ones to know the results and we will not accept you to cheat us again. We will have the results by the following day," said Chamisa.
"We have also advised the United Nations and informed them that we (CCC) had invited them to come and supervise the elections but they were not invited (by the Government).
"We are briefing all the delegations and have told them that any result that will put (President) Mnangagwa ahead of Chamisa is a fake result, the reality is that Mnangagwa is going to be number two, we have won this election, thank you, congratulations Zimbabwe," said Mr Chamisa.
His utterances came just a few hours after the country's electoral body, the Zimbabwe Electoral Commission (ZEC) had issued a statement warning against the announcement of results before they are announced by themselves.
"Presidential results will be announced within five days after the polling day at the ZEC national collation centre. It is illegal to announce election results verbally or in print before they are announced by ZEC," said the elections body.
"Violators of this electoral offence will face legal consequences, including fines, imprisonment or both."
According to Section 66A of the Electoral Act, any person who — (a) purports to announce the result of an election as the true or official results; or (b) purports to declare any candidate to have been duly elected before an electoral officer, acting in accordance with this Act has announced the result of that election or declared a candidate to have been duly elected in that election, as the case may be, shall be guilty of an offence and liable to a fine not exceeding level five or to imprisonment for a period not exceeding six months or to both such fine and such imprisonment.
(2) Subject to subsection (4), any person who, with intent to deceive or to discredit the electoral processes in an election, falsely (a) reports or announces the number of votes received by a candidate or political party in an election; or (b) declares any candidate to have been elected in an election; shall be guilty of an offence and liable to a fine not exceeding level six or to imprisonment for a period not exceeding one year or to both such fine and such imprisonment.
Former ZEC commissioner, Dr Qhubani Moyo, said it was extremely irresponsible for anyone who craves to be in Government to be reckless by inciting the electorate to reject any other result not in their party's favour.
"The electoral management process is governed by the Constitution; the announcement of results is the prerogative of the electoral commission. No other person, whether contestant or not is allowed to assume those powers," he said.
"I find it extremely irresponsible for anyone who wants to lead the country to ferment chaos and incite people. We are aware that in the last election, there was peace and tranquillity until after the elections when there was incitement to the public to reject the results, which resulted in the still regrettable loss of life," said Dr Moyo. "Politicians must understand that as leaders it is their duty and obligation to always preach peace. One wonders what the motive will be if someone wants to reject the election results before they are even announced. It's my hope that Chamisa will retract his reckless statement when he holds his last rally in Harare."
University of Zimbabwe political science graduate, Mr Nhlanhla Dube, said only ZEC is mandated by law to officially pronounce election results.
"If indeed the leader of CCC Adv Nelson Chamisa uttered the statement, then it's a worrisome reality for various reasons," he said.
"Firstly, ZEC is charged by national law as the only body responsible for the pronouncement of election results. Secondly, it intimates that no political party has the right to announce results or that such results must agree with its desires, which is careless and dangerous in the extreme.
"Third and final, democracy such as is expressed via organised national elections, is not only questioned but dented by such attitudes from political actors who should know and behave better at this critical point in the national electoral season," said Mr Dube.
"If anything, the said sentiment betrays a worrisome betrayal of national peace, a hope for a violent response, and a fulfilment of the pre-judgment of elections being rigged."
In his address, Mr Chamisa said if he wins, his party will relocate Parliament Building and reduce to five the country's 10 provinces and rename them Southern, Northern, Western, Eastern and Central provinces.
"We want to make sure that we move away from tribal names that we have given our provinces and we will reduce them into five, Southern, Northern, Western, Eastern and Central," he said.
"Central region is the Midlands and this is where we are going to put Parliament Building, that is where we are going to put the Government city so that we don't Hararerise everything."
The opposition leader also told the supporters that Bulawayo has not been developed for the past years, an acknowledgement that the opposition, that has been running the city since 2000, has failed.
Source - The Chronicle