News / National
Zimbabwe on the Sadc radar?
17 Sep 2023 at 22:13hrs |
Views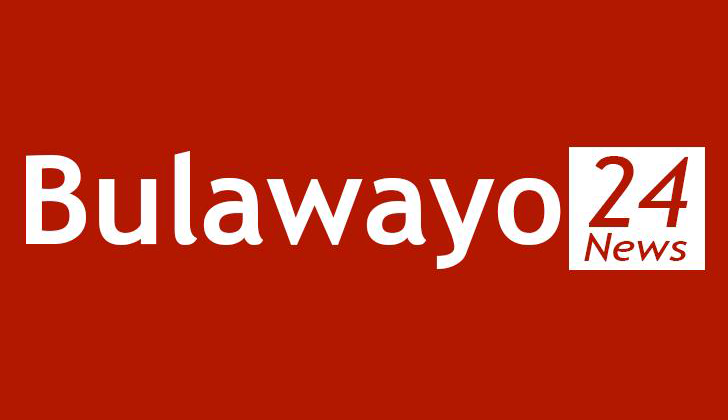 The Southern African Development Community (Sadc) is currently deeply involved in addressing the post-election crisis in Zimbabwe, which has caused divisions within the nation and the region, while also attracting international attention. This comes after the Sadc Election Observer Mission, led by Zambian politician Nevers Mumba, rejected the recent disordered election results in Zimbabwe.
This rejection has sparked a heated diplomatic dispute between Zambia and Zimbabwe, leading to confidential consultations and lobbying efforts to ensure that the troika of the Organ on Politics, Defence, and Security Cooperation convenes prior to an extraordinary summit of heads of state to address the Zimbabwean crisis. The Sadc troika consists of Namibia, Zambia, and Tanzania, with Zambian President Hakainde Hichilema as its current chair.
The summit troika includes the Democratic Republic of Congo (DRC), Angola (the current chair), and Zimbabwe (the incoming chair) after addressing the Zimbabwe situation, will also handle upcoming elections in Eswatini in September, Madagascar in November, DRC in December, South Africa in 2024, and Botswana next year.
The Mumba mission has asserted that Zimbabwe's tumultuous elections did not adhere to the country's constitution, electoral law, and the Sadc Principles and Guidelines Governing Democratic Elections. This has triggered a flurry of political rhetoric, name-calling, and threats between Zimbabwe's ruling Zanu-PF party, government officials, and Zambian authorities, who strongly objected to Harare's comments about their leaders.
Public confrontations between Zimbabwe and Zambia have erupted over this issue. Following Mumba's release of his preliminary report rejecting Zimbabwe's election results, Zanu-PF has launched verbal attacks against him and Hichilema. Prominent Zanu-PF figures involved in this acrimonious exchange include War Veterans minister Chris Mutsvangwa, party treasurer-general Patrick Chinamasa, and Justice minister Ziyambi Ziyambi.
Zambian provincial minister for the Copperbelt Elisha Matambo has also joined the fray, accusing Chinamasa of confessing to the murder of the late Zambian leader Levy Mwanawasa and plotting against Hichilema. Matambo has called for proactive intervention to stop these allegations.
Zanu-PF sympathizer Rutendo Matinyarare, known for disseminating unfounded political theories and falsehoods from his South African base, faced accusations from Zambian authorities of undermining their sovereignty and security. He claimed that Mwanawasa was assassinated because he had attempted to assist the British in invading Zimbabwe during his tenure as Sadc chair.
Mwanawasa's death in 2008 followed a bitter dispute with the late former President Robert Mugabe over the protracted Zimbabwe crisis. Chinamasa vehemently refuted Matambo's allegations, labeling them as false, malicious, and highly defamatory.
Despite Zimbabwe's strong reactions, the Sadc report has been endorsed by Hichilema and his troika. Most Sadc leaders align with the report's findings, which was evident in their absence at Mnangagwa's recent inauguration. Only three of them attended the ceremony.
A senior official from the Sadc headquarters in Gaborone, Botswana, indicated that there was supposed to be a virtual organ troika meeting, likely on Tuesday or Wednesday of this week. Hichilema, who was on a state visit to China, remained in communication with Sadc chair Angolan President Joao Lourenco.
The meeting's agenda is clear, focusing on Zimbabwe's final election report and the upcoming elections in Eswatini. The troika was also expected to address petitions from Zimbabwe's opposition leader Nelson Chamisa and Saviour Kasukuwere, who was disqualified from participating in the recent presidential election.
The Sadc secretariat has reportedly received numerous letters from various organizations in Zimbabwe, all presenting evidence of electoral law violations by the Zimbabwe Electoral Commission (Zec) and Zanu-PF.
Based on the outcomes of these engagements, various options are on the table, including the possibility of forming a Government of National Unity and conducting a new election. The precise scenarios remain uncertain as negotiations and meetings continue.
Mnangagwa reportedly possesses a copy of the final Sadc election observer mission report, and according to Sadc, if the issue remains unresolved, he may not assume the Sadc chairmanship next year in August. Intriguingly, Mnangagwa and his team are purportedly considering that his chairmanship would enable them to suppress the report and prevent discussions about Zimbabwe-a political maneuver in this high-stakes game.
Source - newshawks