News / National
Chinotimba, Supa Mandiwanzira sails through Zanu-PF nomination process
17 Jun 2013 at 15:22hrs |
Views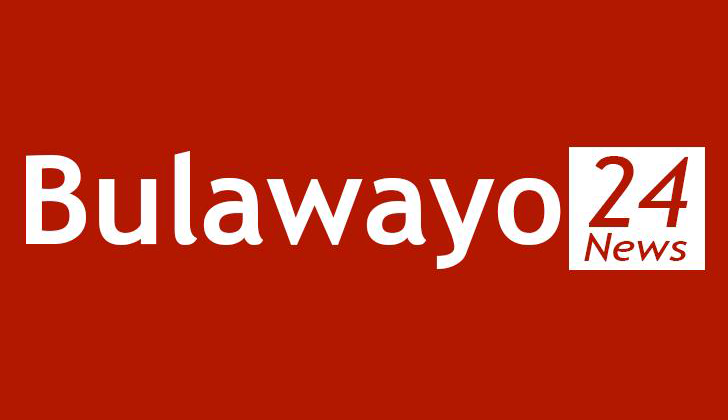 Joseph Chinotimba, ZiFm radio proprietor Supa Mandiwanzira and Jonathan Moyo sailed through the Zanu-PF nomination process unchallenged in Buhera South, Nyanga South and Tsholotsho North costituencies respectively.
A number of Zanu-PF sitting legislators sailed through the nomination process conducted over the weekend unopposed after either no one expressed interest in their seats or those who proffered their names were disqualified for various reasons.
Vice President Joice Mujuru is the party's candidate in Mt Darwin West for the harmonised elections set for July 31 after she filed her curriculum vitae unopposed in Bindura.
In Mashonaland West, Local Government, Rural and Urban Development Minister Ignatius Chombo sailed through in Zvimba North constituency after his former wife, Marian, and Edwin Matibiri were dismissed after failing to meet the requirements.
Other sitting legislators who were not opposed in Mashonaland West were Douglas Mombeshora in Mhangura, Sylvester Nguni in Mhondoro-Mubaira and Peter Haritatos in Muzvezve.
According to results that were still trickling in last night, National Chairman Simon Khaya Moyo was unopposed for the Senate in Bulilima-Mangwe, Minister of Mines and Mining Development Dr Obert Mpofu was also not opposed in Umguza and so was Professor Jonathan Moyo in Tsholotsho North.
Reports from Masvingo indicated that Zaka East legislator Samson Mukanduri sailed through, while Edgar Mbwembwe was also unopposed in Chikomba East.
In Manicaland, Joseph Chinotimba was unchallenged in Buhera South, while Buhera North sitting MP William Mutomba sailed through.
ZiFm radio proprietor Supa Mandiwanzira will stand as the Zanu-PF candidate for Nyanga South after his nominaton was not opposed.
Zanu-PF holds 16 out of the 18 House of Assembly constituencies in the province.
In Mashonaland West, Zanu-PF commissar Webster Shamu would be challenged by provincial chairperson John Mafa.
In Zvimba West, former provincial governor Nelson Samukange is battling it out with seven other candidates. Kindness Paradza will challenge sitting MP Ray Kapesa in Makonde.
There were 14 candidates for Sanyati constituency who were challenging Fungai Chaderopa, but the number was reduced to six after vetting.
Most of the successful candidates are male and it was not clear by late yesterday why they were allowed to challenge Chaderopa when the party's regulations state that female candidates would not be challenged by males.
In Mhondoro-Ngezi, Bright Matonga will face Youth League member Mike Gava and three other candidates.
In Manicaland, more than 60 prospective candidates filed their curriculum vitaes to contest in 26 parliamentary seats the province.
Nine candidates, including suspended provincial chairman Mike Madiro and business mogul Isau Mupfumi, successfully filed their papers for Mutare North.
Zanu-PF won the seat in 2008 through the late Charles Pemhenayi.
Mutare South constituency, which is held by Fred Kanzama, attracted another nine candidates.
The biggest battle will be in Makoni Central where Justice and Legal Affairs Minister Patrick Chinamasa will face former provincial chairman Basil Nyabadza.
Brothers, Wilson and Saul Nzuma will be squaring against each other for the right to represent the party in Buhera West.
Harare South legislator Hubert Nyanhongo has switched his interest to Nyanga North where he will battle it out with two other aspiring candidates.
In Mashonaland East, some of the candidates whose CVs have been approved include provincial chairman Ray Kaukonde, who is eyeing Marondera Central constituency, and Dynamos football club chairman Kenny Mubaiwa who wants to stand for Seke constituency.
Other contestants for Marondera Central are Jerry Gotora, Bernard Taruvinga, Harold Gamu, Nelson Watyoka and Luke Mukungati.
In Chikomba West, sitting MP Mike Bimha is being challenged by Douglas Makuku.
Rumbidzai Mujuru, John Nzara, Felix Mhona will battle it out in Chikomba Central .
Goromonzi South has Golden Mujawo, Nkosana Mutunze, Tsitsi Nyirenda and Mohamed Hamandishe.
In Marondera East, Lawrence Katsiru, Jeremaiah Chiwetu, Patrick Makombe, Stanford Kahari have been approved to contest the primaries.
Sharon Mugabe, Petronella Kagonye, Stambile Makamba, Winston Gatsi, and Elliot Mutangadura were disqualified because their history in the party was not clear.
Sources who attended the provincial election directorate meeting said at least 12 candidates were vying for Wedza South constituency.
Goromonzi North Paddy Zhanda is being challenged by Charles Maredza.
In Masvingo, provincial chairman Lovemore Matuke said the nomination went on well throught the seven administtive.
Former provincial chair Daniel Shumba will face Joosbi Omar for Masvingo Urban, while Masvingo Central will pit businessman Edmund Mhere against Edson Zvobgo Jnr. In Chiredzi West, provincial governor Titus Maluleke will battle it out against Darlington Chiwa.
Results for other constituencies were yet to be released.
In Harare, the provincial elections directorate was still sitting at the provincial headquarters by last last night.
Zanu-PF provincial secretary for administration in Matabeleland North, Clifford Sibanda said Matabeleland North Governor Thokozile Mathuthu was being challenged by Grace Dube for the Hwange senatorial seat.
"Bulawayo Governor and Resident Minister Ambassador Cain Mathema will fight it out with Zenzo Sibanda and Jabulani Nkomo, the son of the late Vice President Landa John Nkomo in Tsholotsho South.
"Maplot Donga will be challenging Sithembiso Nyoni in Nkayi North. Senator Lot Mbambo will face provincial chairperson Richard Moyo for the Bubi-Umguza Senatorial seat," said Sibanda.
Sibanda said he would battle it out with the provincial war veterans chairperson, Sonny Mguni, and Bubi Rural District Council chairperson Sipho Mathambo for the Bubi National Assembly seat.
Sibanda said other applications were still being vetted.
He said Binga candidates were still to hand in their applications.
Zanu-PF chairman for Matabeleland South Andrew Langa said Obedingwa Mguni was unopposed for the National Assembly in Mangwe.
In Beitbridge East, the Minister of Home Affairs, Kembo Mohadi, is being challenged by the district war veterans chairman Philemon Mbedzi, Johanne Ndou and R Tshili.
Langa said out of the 167 local authority wards, 96 candidates went through the process unopposed.
Langa himself is being challenged by Gibson Siziba and Patrick Hove in Insiza North.
"Nine candidates will battle it out in Umzingwane, six in Insiza South and we have two each in Bulilima East and West, Matobo North and South," said Langa.
He said the application vetting process went on smoothly.
In Bulawayo, Dr Sikhanyiso Ndlovu will contest with Joe Tshuma in Mpopoma/Pelandaba constituency while in Pumula constituency Godfrey Malaba will contest with Kenias Sibanda.
Killian Sibanda and Alderman David Ndlovu will contest in Nkulumane constituency while Retired Colonel Tshinga Dube will contest with Peter Baka Nyoni in Makokoba constituency.
A total of six women in the party were also selected for the proportional representation quota.
These are Eunice Sandi, Molly Mpofu, Mavis Mutodi, Esinath Moyo, Fidelia Maphosa and Sihle Thebe.
The party is yet to release the names of the aspiring Senators.
On Friday, Zanu-PF publicised its rules and regulations governing the conduct of primary elections with emphasis on knowledgeable candidates of good repute.
The rules and regulations provide a quota for six female candidates per province in the parliamentary elections.
The Politburo will meet tomorrow to consider the NED submissions and thereafter, Khaya Moyo will announce the list signalling the start of campaigns by candidates.
The Commissariat department headed by Webster Shamu will train polling officers between 20 and 21 June and also produce and distribute the ballots and other election material to be used during primaries.
The primary elections would be held on 24 June and all members of the party from cell to the Politburo are eligible to vote. The party will use polling stations that are usually used during general elections.
Source - herald