News / National
The life of Robert Mugabe
21 Feb 2014 at 13:25hrs |
Views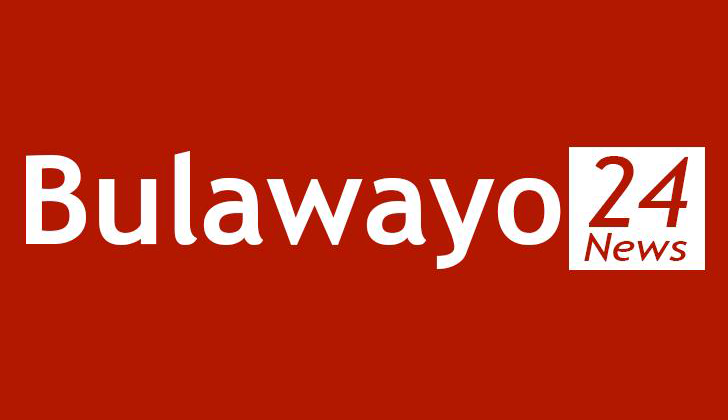 Robert Gabriel Mugabe was born on February 21, 1924, in Kutama, Southern Rhodesia (now Zimbabwe).
His birth came just months after Southern Rhodesia had become a British Crown colony. As a result, the people of his village were oppressed by new laws and faced limitations to their education and job opportunities.
Mugabe's father was a carpenter. He abandoned his family in 1934 heading for Bulawayo after the death of the president's brother, Michael. His mother, a teacher, was left to bring up Mugabe and his three siblings on her own. As a child, Mugabe helped out by tending the family's cows and making money through odd jobs.
Although many people in Southern Rhodesia went only as far as a grammar school, Mugabe was fortunate enough to receive a good education.
He attended school at the local Jesuit mission under the supervision of school director Father O'Hea.
Mugabe's teachers, who called him "a clever lad," were early to recognize his abilities as considerable.
The values that O'Hea imparted to his students resonated with Mugabe, prompting him to pass them on by becoming a teacher himself.
Over the course of nine years, he studied privately while teaching at a number of mission schools in Southern Rhodesia. Mugabe continued his education at the University of Fort Hare in South Africa, graduating with a Bachelor of Arts degree in history and English in 1951.
Mugabe then returned to his home area to teach there. By 1953, he had earned his Bachelor of Education degree through correspondence courses.
In 1955, Mugabe moved to Northern Rhodesia. There, he taught for four years at Chalimbana Training College while also working towards his Bachelor of Science degree in Economics through correspondence courses with the University of London.
After moving to Ghana, Mugabe completed his economics degree in 1958. He also taught at St. Mary's Teacher Training College, where he met his first wife, Sarah Heyfron, who he married in 1961.
In 1960, he returned to his hometown on leave, planning to introduce his fiancée to his mother. Unexpectedly, upon his arrival, Mugabe encountered a drastically changed Southern Rhodesia. Tens of thousands of black families had been displaced by the new colonial government, and the white population had exploded. The government denied black majority rule, resulting in violent protests. Mugabe too was outraged by this denial of blacks' rights.
In July 1960, he agreed to address the crowd at the protest March of 7,000, staged at Salisbury's Harare Town Hall. The purpose of the gathering was for members of the opposition movement to protest the recent arrest of their leaders. Just weeks later, Mugabe was elected public secretary of the National Democratic Party. The government banned the party at the end of 1961, but the remaining supporters came together to form a movement that was the first of its kind in Rhodesia. Membership of the Zimbabwe African People's Union grew to a staggering 450,000. Its voice refused to be silenced.
In 1963, Mugabe and other supporters of the late vice President Joshua Nkomo founded their own resistance movement, called the Zimbabwe African National Union, or ZANU, in Tanzania. Back in Southern Rhodesia later that year, the police arrested Mugabe and sent him to Hwahwa Prison.
Mugabe would remain in jail for over a decade, being moved from Hwahwa Prison to Sikombela Detention Centre and later to Salisbury Prison. In 1964, while in prison, Mugabe relied on secret communications to launch guerrilla operations toward freeing Southern Rhodesia from British rule.
In 1974, Prime Minister Ian Smith, who claimed he would achieve true majority rule but still declared his allegiance to the British colonial government, allowed Mugabe to leave prison and go to a conference in Lusaka, Zambia (formerly Northern Rhodesia). Mugabe instead escaped back across the border to Southern Rhodesia, assembling a troop of Rhodesian guerrilla trainees along the way. The battles raged on throughout the 1970s. By the end of that decade, Zimbabwe's economy was in worse shape than ever. In 1979, after Smith had tried in vain to reach an agreement with Mugabe, the British agreed to monitor the changeover to black majority rule and the UN lifted sanctions.
By 1980, Southern Rhodesia was liberated from British rule and became the independent Republic of Zimbabwe. Mugabe was then elected the country's first Prime Minister after a resounding victory in Zimbabwe's first election.
Mugabe and the late Zapu leader Joshua Nkomo agreed to merge their unions in 1987 and focus on the nation's economic recovery.
Within just a week of the unity agreement, Mugabe was appointed president of Zimbabwe. He chose Nkomo as one of his senior ministers. Mugabe's first major goal was to restructure and repair the country's failing economy. In 1989, he set out to implement a five-year plan, which slackened price restrictions for farmers, allowing them to designate their own prices. By 1994, at the end of the five-year period, the economy had seen some growth in the farming, mining and manufacturing industries.
Mugabe additionally managed to build clinics and schools for the black population. Also over the course of that time, Mugabe's wife, Sally, passed away, and later married Grace Marufu.
In 2000, Mugabe passed an amendment to the constitution that made Britain pay reparations for the land it had seized from blacks. This saw the beginning of the land reform programme which saw Zimbabweans repossessing their land.
In 2009 he got into a unity government with MDC leader Morgan Tsvangirai where he was the President and the later became the Prime Minister. During this era he introduced an economic Indigenisation and empowerment programme which saw Zimbabweans having majority stake in foreign owned companies.
Last year, the unity government collapsed after the MDC-T was defeated by Zanu PF in the July 31 elections.
Source - www.biography.com