News / National
Zimbabwe hunting revenue decline by 30%
18 Feb 2015 at 12:39hrs |
Views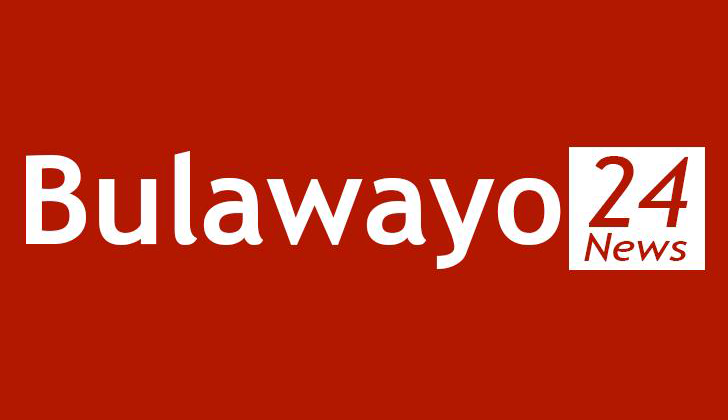 Zimbabwe recorded a 30% decline in revenue from sport hunting since the United States banned all ivory and elephant trophies from Zimbabwe last April, an official said at the end of last month.
In April 2014, the US Fish and Wildlife Service (USFWS) announced the suspension of all imports for sport-hunted elephant trophies from Zimbabwe, citing concern that available data out of Zimbabwe showed "a significant decline in the elephant population" to the point that Zimbabwe's elephants were "under siege". The announcement concluded that sport hunting of elephants in Zimbabwe "is not sustainable and is not currently supporting conservation efforts that contribute towards the recovery of the species."
Much-publicised issues such as the poisoning of over 300 elephants in 2013, the misuse of permits and hunting licences, and the continuing saga of the Presidential Elephants, have all been taken into account by the US FWS in maintaining the ban.
Safari Operators Association of Zimbabwe (SOAZ) president, Emmanuel Fundira, said the ban had resulted in significant loss of revenue and was threatening livelihoods of 800,000 families that directly depend on wildlife exploitation. The biggest source of income, according to Fundira, is money accrued from trophy-hunting. Americans make up the majority of trophy hunters in Zimbabwe, exporting an average of 160 elephant trophies every year.
Fundira said the US based its decision on anecdotal data and not scientific evidence, and that Zimbabwe still has a healthy elephant population of 90,000, which is almost double its carrying capacity. He also professes that Zimbabwe has a good track record of wildlife conservation and does not deserve the punitive measures by the US agency. "We should not be considered for the ban because a recent aerial survey indicated that our elephant population is still healthy and our management systems are of very high standards and second to none."
However, apart from the 800,000 affected families statistic being an impossibly overinflated figure, a report just released by Kevin Dunham at the Workshop to develop Elephant Conservation Policy and Management Plan for Zimbabwe has revealed that the elephant population in Zimbabwe's Zambezi River Valley has declined by more than 40% over the past thirteen years. This area was once famed for its healthy elephant population.
Worse, other reports show a damningly sharp decline of 75% for 2014 in the combined Matusadona and Chizarira areas. There is a discrepancy with the elephant population at Zimbabwe's flagship game park of Hwange too. It is claimed that Hwange currently has a population of almost 60,000 elephants but a water-hole count in October 2014 put the figure at under 23,000, less than half of the official figure. Some pundits indicate this is due to a rampant poaching pandemic that has until recently only plagued Central and East Africa but is now making its way south.
Other independent experts cite political involvement. Born Free USA has revealed that "across Zimbabwe, economic operations on wildlife range areas are being seized by Zimbabwe's political-military elites". In this latest chapter of land seizures, the small clique of Zimbabwe's ruling party politicians and associates who own half of the 14 million hectares of land seized from commercial white-owned farms are now turning to the more profitable safari and wildlife conservancies.
Born Free's concern is not sport-hunting per se, but that hunting becomes a 'legitimate' means to export ivory to countries like the USA, notorious for their craving of the product. In other words, the claim that Zimbabwe families are hit by the ban is false. It is deployed as a thin veil to cover the actions of Zimbabwe's ruling elite.
Zimbabwe's First Lady, Grace Mugabe, is currently trying to evict 150 families from a farm to make way for a private game reserve that will be 'stocked' with elephants. Zimbabwean police have already descended on the farm and forcefully removed some of the families, burning down their huts and confiscating livestock in the process.
It becomes a double-edged sword as removed and impoverished communities are resorting to large scale poaching in an effort to either sustain their livelihoods or gravitate toward the highly lucrative illegal ivory trade. This is something else the Born Free report highlights, and another reason for the USFWS ban.
The big concern with the ban is that Zimbabwe will, according to Fundira, look elsewhere for 'sport-hunters'. Fundira has more than once stated that SOAZ will endeavour to "capture alternative markets, particularly in Eastern Europe" and added that they would complement these efforts by attending the various tourism showcases in countries such as Russia, Hungary and Bulgaria.
This policy falls in line with Born Free's findings that Eastern Europe and the Far East, particularly China, which is currently the largest investor in Zimbabwe's natural resources, are already replacing the American hunters. In contravention of the CITES ban, Zimbabwe blatantly allows the sale of worked ivory to China.
While sport-hunters from the US may indeed be down, there is most likely an increase in sport-hunters from elsewhere, which explains the recent penchant by the ruling elite for procuring their own wildlife parks. The US ban on ivory, therefore, does not necessarily provide a reprieve for Zimbabwe's beleaguered elephants but perhaps the move may put pressure on other CITES members like China to follow suit. If there are no more customers Zimbabwe would eventually be forced to shut up shop. Hopefully it will happen while there are still some elephants left.