News / National
Zanu-PF by-election scandal deepens
21 Jun 2015 at 14:49hrs |
Views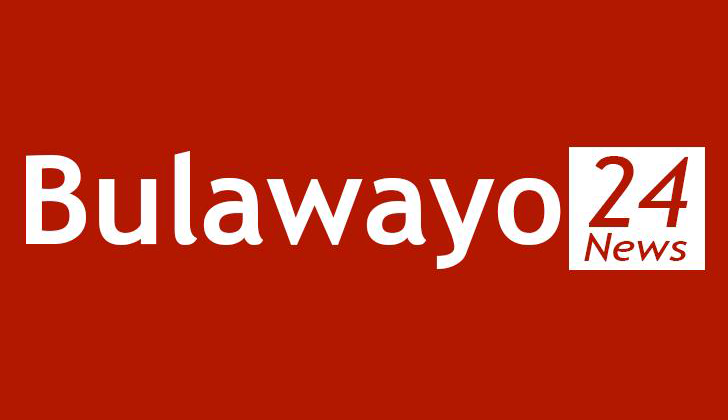 The damaging claims that Zanu-PF winning candidate for Hurungwe West Keith Guzah may not have been registered to vote in the constituency in last week's by-elections - which could see him losing his parliamentary seat - has taken a new twist.
The ruling party is now shifting the blame for the debacle to the beleaguered Zimbabwe Electoral Commission (Zec), accusing the Rita Makarau-led electoral body of sleeping on the job and doing a shoddy job of its work.
Zanu-PF interim chairperson for Mashonaland West Ziyambi Ziyambi yesterday tore into Zec for failing to discharge its mandate effectively.
"Keith Guzah fully complied with all the requirements. It is as simple as that. For you to vote in a particular area you must be a registered voter in that area. When you meet all the requirements and then submit your papers you don't have anything more to do. What remains is for Zec to do its job," Ziyambi said.
But just as Guzah did when he was pressed by the Daily News on Thursday to reveal whether and where he had voted, Ziyambi also ducked the key questions yesterday, preferring to lay any problems that may have arisen on Zec.
"It is not our problem that Zec made blunders. Zec has to sort out whatever problems it has. Maybe someone was not doing his job," Ziyambi said.
Contacted for comment, Zec chairperson Makarau said she was in Cape Town, in South Africa, referring all questions to her chief elections officer, Constance Chigwamba — who in turn asked the Daily News to put its questions in writing, promising to respond to them only on Monday.
But Makarau has already made it clear that anyone who had a registration slip, as Guzah has claimed he had, did not qualify to vote in the June 10 by-elections boycotted by the country's main opposition.
Confronted with the allegation that Guzah did not appear on the electronic voters' roll that had been supplied to Mliswa by Zec, Ziyambi — who is also the deputy minister of Home Affairs — said the fact remained that their candidate's papers were in order.
"He registered in Hurungwe and they accepted his nomination papers because he was duly registered. My conscience is clear on that," he said.
If it is established to be true that Guzah was not registered to vote, not only will he lose his seat, it will pile further pressure on Zec, as well as on President Robert Mugabe and Zanu-PF who for long have had to deal with damaging allegations from the country's opposition and civil society organisations that they always cheat their way to power.
The allegations will also do little to dampen the ruling party's deadly and seemingly unstoppable factional and succession wars that have seen the brutal purging of many of its senior officials, including former Vice President Joice Mujuru — amid untested claims that they plotted to oust and kill Mugabe.
Investigations by the Daily News have suggested that Guzah may not have been registered to vote in Hurungwe West, amid increasing doubts about whether he ended up voting in the by-election — a development that would mean that his political nemesis and losing independent candidate for the seat, Temba Mliswa, would be declared the new MP for Hurungwe West under the country's electoral laws.
But despite all the information to the contrary that is in possession of the Daily News, Guzah himself is adamant that he voted — saying he used a voter registration slip to do so.
However, he would not name the polling station where he cast his vote when pressed to do so by the Daily News.
"Temba anotaurisa zvakawanda (Temba Mliswa talks too much). If I did not vote, how then did I qualify at the nomination court? I am not going to respond to cheap politics coming from a losing MP. I am not going to make comments on that," Guzah said.
Pressed further whether his name was on the voters' roll, he said he had used his registration slip to vote, something that Makarau emphatically said was not possible.
"Nobody was allowed to vote using registration slips during the by-elections," Makarau said firmly on Thursday.
Constitutional law expert and professor of law at the University of Zimbabwe, Lovemore Madhuku, chipped in and said the Electoral Law was very clear when it came to the qualification of a person to be a parliamentary candidate.
"If you are not on the voters' roll, and if it is true that he is not on the roll then it means the election is null and void. He cannot be the MP for the area.
"The Constitution in section 125 makes it clear that for one to be MP he or she must be 21 and above and must be a registered voter. The Electoral Act says clearly that for one to be a candidate one must be a registered voter in that particular area," Madhuku said.
He added that if it turned out that Guzah was not on the voters' roll, "his election is not only null but he could face arrest because he misled the nomination court".
"There is a nomination form that prospective candidates must fill in and if you declare that you are registered when you are not this could have serious legal implications," the respected academic-cum-politician said.
The Daily News was also told by Zanu-PF sources as it investigated the matter that senior party officials that include secretary for the commissariat Saviour Kasukuwere and secretary for administration Ignatius Chombo had allegedly been aware that Guzah was not a registered voter a long time ago, but had chosen to ignore — allegedly arguing that "they could circumvent the legal issue as has become the norm in the party".
When the Daily News further put it to Guzah that he had in fact been turned away at Rengwe Polling Station as had been the case with other prospective voters who had intended to use registration slips to vote, Guzah said he would rather focus on the future than the past.
"I am not going to listen to whatever will come from Mliswa. I need to serve people first. What is important is I focus on developmental issues affecting the people of Hurungwe, things like hospitals and infrastructure. I voted, I had a slip," Guzah said.
On his part, Mliswa has said that he had also been informed that his rival did not vote.
"Reports that I received say Guzah did not vote and I am weighing my options," he said.
Source - dailynews