News / National
Zimbabwe roped into new Silk Road framework
06 Dec 2015 at 08:55hrs |
Views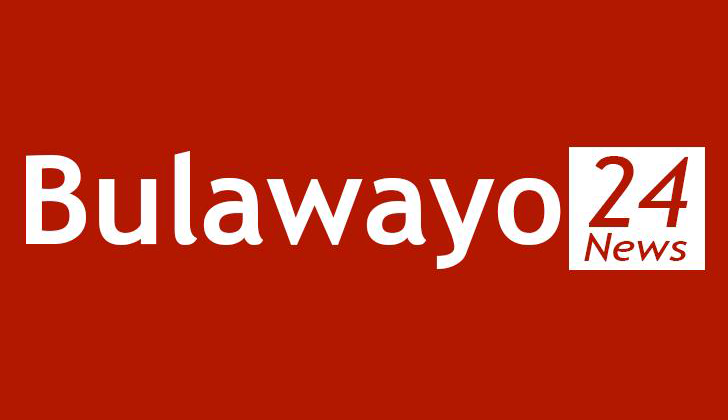 Zimbabwe is among the top six African countries China has singled out for its external development programme, which will see Harare get further capital investments besides those the two nations have already agreed.
This follows President Xi Jinping's two-day State visit to Zimbabwe during which he and President Mugabe oversaw the signing of 12 major economic co-operation deals.
Chief among these is a framework co-opting Zimbabwe into the "One Belt, One Road" external development programme under which China is rolling out infrastructure development.
The initiative aims to revive "Old Silk Road" maritime routes linking China to Central Asia, the Indian sub-continent, the Middle East, Europe and Africa.
Cumulatively, the 21st-century Maritime Silk Road to Africa and the Pacific covers 4,4 billion people in 65 countries across three continents. Chinese companies are building roads, railway lines, ports and power grids in developing countries.
It is envisaged bilateral and regional free trade areas will emerge alongside financial integration, with China's annual trade volume with belt and road countries projected to exceed US$2,5 trillion over the next 10 years.
South Africa, Ethiopia, Egypt, Kenya, Tanzania and now Zimbabwe form the core African component of this grand initiative which President Xi enunciated in 2013.
The world's second-largest economy has foreign currency reserves of US$3,8 trillion.
Policy Co-ordination and Socio-Economic Ventures Promotion Minister Ambassador Simon Khaya Moyo signed the framework for the Office of the President and Cabinet, alongside Mr Xu Shaoshi, the Chair of China's National Development and Reform Commission.
Ambassador Khaya Moyo told The Sunday Mail: "The NDRC is one of the key institutions in China. It is oriented towards project implementation and identifying viable projects. All these deals that were signed are in line with Zim-Asset and the 10-Point Economic Growth Plan, and it means a lot that we have secured such a crucial partner to help Zim-Asset implementation.
"What I wish to mention is that things are already happening, with the NDRC working with the OPC to put in place mechanisms of what we signed."
Zimbabwe's chief envoy to China, Ambassador Paul Chikawa, said being part of the One Belt, One Road initiative would increase "investments in industrialisation, manufacturing, mining, agriculture and agro-processing, banking and financial cooperation".
"We are, indeed, now among the top six nations in Africa identified by China for the One Belt, One Road project. It is (due to) a combination of the solid and sound political relations, great economic potential and complementary nature between us and China.
"(It is also because of) our strategic form-location, human and natural resources, among other factors. We need to give credit for this to the consistent leadership and principled stance of President Mugabe."
A senior official in the Office of the President and Cabinet added, "The NDRC agreement is a major milestone that allows Zimbabwe to be among the top six African countries in terms of priority. The NDRC is at the apex of planning China's development.
"So, the plan is that in the implementation of the agreement, they identify the actual Chinese companies that are going global and those suited to invest in Zimbabwe."
Another Government official said, "The NDRC has already started helping in capacity-building, identifying bankable projects and wooing competent Chinese partners.
"We are going to set up working groups that will have members from the OPC and the NDRC. These working groups will be tasked with identifying competent Chinese companies that will invest in specific areas for mutual benefit of the two countries."
Zimbabwe's former head diplomat in China, Ambassador Christopher Mutsvangwa, hailed the breakthrough.
"President Xi's One Belt, One Road entails fast railways, highways, airlinks, seaports and pipelines in multi-billion projects that mimic the post-World War II Marshall Plan of the USA on a much grander scale. China is keen to have Africa as part of this grand undertaking.
"It has selected six countries in Africa to spearhead these designs, and it is good that Zimbabwe is be part of it. Moreso the fact that the NDRC signed an agreement with the OPC was an imprimatur that we are now among a select group of African countries chosen as China scours the globe in its investment drive."
President Xi reciprocated President Mugabe's visit to Beijing last year, bringing First Lady Peng Liyuan and a large state and private sector delegation to Harare.
The two leaders oversaw signing of agreements covering economic and technical co-operation, avoidance of double taxation, Hwange Thermal Power Station expansion, TelOne's fibre optic project, aviation, pharmaceuticals, wildlife conservation, vehicle assembling and road and rail construction.
Two units with a capacity of 600MW will be added to the thermal power plant, while a pharmaceutical warehouse and new Parliament Building will be constructed.
The Chinese have already handed over wildlife conservation equipment, including vehicles, to the Environment, Water and Climate Ministry.
Further, Zimbabwe's coal and methane gas mines will be developed, with a 600MW thermal power station earmarked for Gwayi; and special economic zones and industrial parks will be commissioned.
Source - sundaymail