News / National
Zimra plots raids
27 Jul 2016 at 08:04hrs |
Views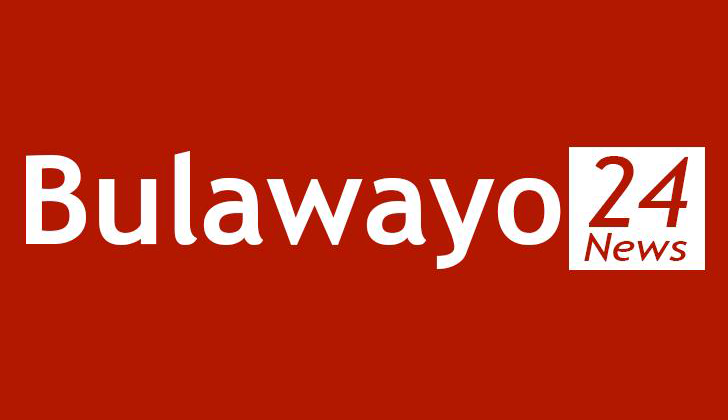 MOTORISTS who fraudulently imported vehicles into the country have two months to regularise the imports or risk losing their cars.
On September 30, the Zimbabwe Revenue Authority (Zimra) will start impounding vehicles that were brought into the country illegally.
The authority has embarked on a verification exercise to check whether imported cars were properly cleared in accordance with the applicable laws.
Motorists who imported their vehicles between January 2014 and June 2016 have been given up to September 30 to approach Zimra for the verification exercise.
This comes as the forensic audit on the pay and benefits of the authority's senior executives is still ongoing.
According to the Zimbabwe National Road Administration (Zinara), the country's vehicle population stands at 1,2 million, up from 800,000 in September 2014.
There have been reports that thousands of cars could have been smuggled into the country by a syndicate of Zimra officials and clearing agents who have been processing counterfeit undervalued import documents to smuggle vehicles and other products.
Zimra's board secretary and director legal and corporate services Ms Florence Jambwa yesterday said the exercise was part of their regular compliance checks which were carried out to safeguard revenue.
"The on-going exercise to verify whether motor vehicles which were imported between January 2014 and June 2016 is part of Zimra's regular compliance checks which are carried out to safeguard revenue. The selection of the period January 2014 to June 2016 is part of the Authority's risk profiling. It does not mean that other periods outside this will not be looked at as this is an ongoing exercise.
"The extent of the prejudice, if any, can only be ascertained after the completion of the exercise," she said.
Zimra acting commissioner general Mr Happias Kuzvinzwa yesterday said all owners of motor vehicles imported into the country between January 2014 and June 2016 were expected to approach Zimra for verification.
"Zimra is carrying out an exercise to verify whether motor vehicles imported into the country were properly cleared in accordance with provisions of the Customs and Excise Act (Chapter 23:02).
"In this regard, Zimra is kindly requesting all owners of motor vehicles imported into Zimbabwe between January 2014 and June 2016 to approach Zimra to get confirmation of proper clearance if found not to be in accordance with the applicable laws. This should be done before September 30, 2016," said Mr Kuzvinzwa in a statement.
"To facilitate confirmation, motorists are expected to approach their nearest Zimra offices with their motor vehicles together with the necessary customs clearance documents and the vehicle registration book.
"Those who fail to comply within the period provided for, risk having their motor vehicles seized wherever they are found," said Mr Kuzvinzwa.
Early this month, there were reports that the forensic audit on the pay and benefits of Zimra senior executives is on-going, and will now be completed at the end of the month after officials failed to meet the June 30 deadline.
The audit is centred on executive payroll and packages including secondment of Zimra staff, personal loans advanced to executives and subsequent importation and clearance of vehicles.
The forensic audit covers the period from January 2014 and the report detailing the findings of the investigations was supposed to have been submitted to the Auditor-General's Office not later than June 30.
The Zimra board chairperson, Mrs Willia Bonyongwe, recently confirmed the developments and said they expected the forensic audit to be complete by end of this month or by the first week of August.
She said the auditors were already on the ground but could not divulge any other details concerning the audit.
The audit comes after the board sent Commissioner-General Gershem Pasi and five other senior executive managers on paid leave after questions were raised over the importation of vehicles.
Zimra is also going to act against these senior executives once the audit is completed.
The action taken against the executives came amid reports that the Government's revenue collecting agent was losing millions of dollars to dealers who were processing counterfeit undervalued import documents, to smuggle vehicles and other products.
The other five executives sent on leave are loss control director Mr Charlton Chihuri, Mrs Anna Mutombodzi (Commissioner of Customs and Excise), Mr Tjiyapo Velempini (director ICT and infrastructural development), Mr Clive Charles Majengwa (director internal audit) and Mrs Sithokozile Thembani Mrewa (director human resources).
The auditors are expected to look into procurement of services including recent and current renovations at Kurima House in Harare and establish if proper procedures were followed in awarding tenders.
In addition, the audit would also cover procurement of uniforms and the ICT equipment, Asycuda system validation and construction of Chirundu houses.
Further, the audit firm would review all documents and confirm purchases were in line with the procurement, standards, and regulations and establish whether the cost were justified.
"The (contracted) firm shall produce a detailed report on the audit and where there is wrongdoing and criminal activity, (should) prepare the necessary papers for the necessary prosecution," Zimra recently said.
The firm shall submit a detailed report to the Auditor-General highlighting findings, recommendations on corrective action, specific recommendations geared towards greater and better financial management, accountability and corporate governance of the organisation.
While Government's failure to meet revenue targets has been largely blamed on poor performance of most revenue heads, corruption at the country's borders has also resulted in loss of millions of potential revenue.
It is largely suspected that some Zimra officials are facilitating entry of undervalued imports and in some cases of smuggling. It is also alleged that some individuals and businesses are evading duty by declaring goods destined for Zimbabwe as "in transit".
Mrs Bonyongwe recently said corruption was among the major factors affecting revenue collection.
According to the Zimbabwe National Statistics Agency (Zimstat), a 22 percent decrease in car imports was recorded at the close of 2015 from the $469 million spent on vehicles in 2014 to $452 million due to high import duty tariffs and tight liquidity.
Zimra increased duty on second hand cars at the beginning of March, a development that saw importers paying increased amounts by between $300 to $1,000 for vehicles such as Toyota Corolla (both bubble and old shape), Toyota Vitz and Toyota Raum (old and new shapes) as well as Honda Fit, which are vehicles that have a high demand locally.
Duty is calculated at 96 percent inclusive of VAT and Surtax of what it costs to buy the vehicle and transport it to the port of entry at any Zimbabwean border post as well as the year of manufacture and fuel transmission type (automatic or manual).
Since the introduction of the multiple currency system in 2009, Zimbabweans have resorted to importing second-hand vehicles as they are cheaper than those assembled locally.
Source - chronicle