Opinion /
Strive Masiyiwa strove to where he is now
23 May 2017 at 10:10hrs |
Views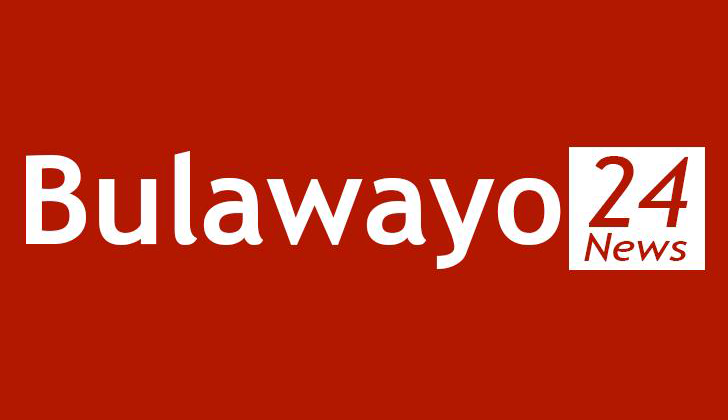 The mention of the name Strive Masiyiwa instantly the group company Econet Wireless and philanthropist rings in your mind. What about Mutumwa Dziva Mawere? The name has a link to Africa Resources Limited (ARL) which was one of the most powerful and influential corporations in Zimbabwe's history. (In 1996 the man was responsible for turning around the turnover of Shabanie Mashava mines during his short stint as the owner). In SA; when they talk of Patrice Motsepe, the name associated with the founder and executive chairman of African Rainbow Minerals and owner of current African Club champions holders Mamelodi Sundowns Football Club rings a bell. What about Johan Rupert? The Swiss luxury goods firm Compagnie rings in your mind. When you go to West Africa in Nigeria the land full of Oga's? If they mention the name Tony Elumelu, the name with everyone names with a passion for empowering young entrepreneurs in Africa through his Tony Elumelu foundation. What about Aliko Dangote? The name is known for being the champion among all names in African Business Community through his Dangote Group Of Companies.
My Focus is on Strive Masiyiwa. Strive is a man guided by principles and full of wisdom. He is a barrier and ground breaker. In Acts 17 vs 6b These men who have turned the world upside, have come also. In that scripture Paul and Silas had turned the world upside for God's word to prevail. Strive Masiyiwa (born 29 January 1961) is a London based Zimbabwean businessman, entrepreneur, and philanthropist. Strive e-magination works overtime. Do our names contribute to our success? Your name can attract blessings or curses. What is the meaning of Strive? Strive means to try very hard to do something or to make something happen, especially for a long time or against difficulties.
There is some charisma in a name. Everyone knows the journey Strive took until now where he is. He fought a good fight of faith. The journey he took he had the staying power being encouraged by the goals he wanted to achieve. He came across mountains, valleys, sharks, champions, BiG CVs and crocodiles to mention a few obstacles he came across. Everyone want to be like Masiyiwa but we don't want to go through the test he tested to arrive to where he is today.
Testing refines you to become a better candidate for your predestined goal. Masiyiwa is a product of lifetime refinery just by his experiences on his journey to Success.
Today, he is the founder and executive chairman of diversified international telecommunications group Econet Wireles. Masiyiwa is a member of the African Progress Panel (APP), a group of ten distinguished individuals who advocate at the highest levels for equitable and sustainable development in Africa. As a Panel Member he facilitates coalition building to leverage and broker knowledge, and convenes decision-makers to influence policy for lasting change in Africa. He has won numerous accolades and gained international recognition for his business expertise and philanthropy, and is considered one of Africa's most generous humanitarians. Masiyiwa has used his wealth to provide scholarships to over 100,000 young Africans over the past 20 years through his family foundation. He supports over 40,000 orphans with educational initiatives, as well as sponsoring students at universities in America, the United Kingdom, and China. Masiyiwa also funds initiatives in public health and agriculture across the African continent.
Masiyiwa's international board appointments include The Rockfeller Foundation, US Council on Foreign Relations International Advisory Board, the Asia Society, the Alliance for Green Revolution in Africa (AGRA), the Micro Nutrient Iniative of Canada, Grow Africa, the African Union's (AU) EBOLA Fund, Morehouse College Board and The Pan African Strategic Institute. Masiyiwa also sits on two United Nations Advisory Panels and is the only African member of the United States Holocaust Memorial Museum's Committee on Conscience. Strive is still dreaming big. He has a new baby called Kwese TV and is almost two years old. For sure is turning the world upside for good.
Lastly Strive Masiyiwa is a disciple for Jesus Christ of Nazareth, visionary businessman, entrepreneur, and philanthropist. He is full of Heavenly wisdom. He honors and put God first. Wealth we can have but in all things God first and that's Strive lifestyle.
Enos Denhere is an Entrepreneur, Civic Educator in-line with Motivational Speaking and Business Developer. He is looking for Vocational Opportunity in Entrepreneriul/ Business Developing and Civic Hubs in USA/ UK/ EUROPE/ CHINA/ AUSTRALIA/ SA. Enos Welcomes invites to attend Business/Civic Forums in connection with nations building forums.
Email enosdenhere@gmail.com
Call/App +263773894975
Source - Enos Denhere
All articles and letters published on Bulawayo24 have been independently written by members of Bulawayo24's community. The views of users published on Bulawayo24 are therefore their own and do not necessarily represent the views of Bulawayo24. Bulawayo24 editors also reserve the right to edit or delete any and all comments received.