Opinion / Columnist
Has South Africa failed Zimbabwe
31 Jan 2011 at 10:26hrs |
Views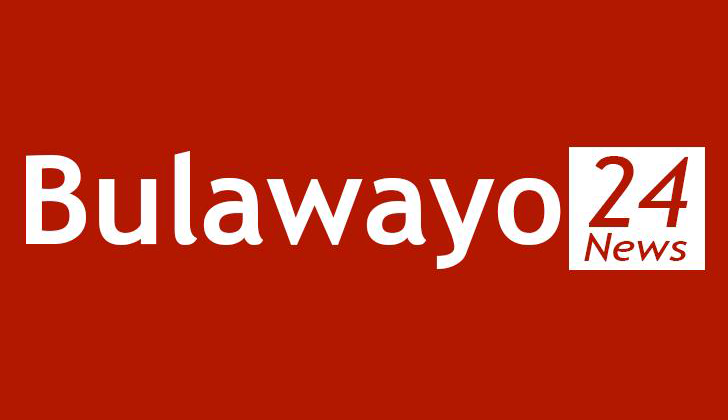 The ultimate responsibility for any meaningful political and economic change in Zimbabwe lies with Zimbabweans themselves, there is no argument about that. However, it has been recently reported that the MDC factions are beginning to voice their concern on the seemingly lack of urgency by President Jacob Zuma in resolving the outstanding contentious issues with regard to the Global Political Agreement (GPA) although they have been reports that he is busy working on an election road map. In the mean time, we are told that ZANU (PF) is busy mobilising youth militia and has deployed the army all around the country in preparation for the mother of all elections. Are we, as Zimbabweans, expecting rather too much from our fellow Africans?

The lack of a mass uprising on the ground has led some to point a finger at Zimbabwean immigrants here as cowards who should take a leaf from the history of the the Soweto uprisings, where brave South African youth took matters into their own hands and made this country ungovernable. True, because I think most of us have left the responsibility of change to others and are waiting by the sidelines for things to get better before we return. We have chosen to be living cowards than dead heroes, some say.

In my regular visits to Zimbabwe, it is quite evident that most local Zimbabweans have grudgingly accepted the status quo as inevitable but that comes from years of repression and threats to anyone who dares to challenge President Robert Mugabe. Because Zimbabwe has become a police state, it is considered rather dangerous and risky to try and organise politically and possibly fatal for anyone who may try to take on ZANU (PF). We all know that even those within ZANU (PF) who may seek to change things face serious threats if not death itself. There is certainly more we can do from outside the country and it is a pity that most organised Zimbabwean Diaspora interest groups have hurried to establish "apolitical' interest groups who seek only to help develop the country from outside. What hogwash because, as all we know, it is the politics that has caused the economic decline and unless we deal with the politics first we are wasting time.

The other challenge we face is that Zimbabweans are just not a united lot. I really do not know what happened to us. Zimbabweans in the Diaspora are well known for pursuing selfish agendas, having petty jealousies and pulling each other down. We have truly degenerated into children of a lesser God. What a pity.

However, South Africa was given the mandate by both the SADC and the African Union to be referee and I must say that most of us are not impressed at all at the pace that things are going. The wheels of change grind rather too slow. There are obvious conflicts of interests in that, while the ANC openly supports ZANU (PF), its leader is expected to preside over a process that may see the demise of fellow liberation movement. There also have been persistent rumours of how top South African business and political leaders have vested interests in keeping ZANU (PF) in power courtesy of mining and agricultural assets that they have either been given by Mugabe as gifts or have bought at considerable discounts. In addition to that, it has been an open secret that former President Thabo Mbeki never warmed up to the opposition MDC and always saw a solution that includes ZANU (PF) as the leading political party in government. One could say Mbeki's dithering has cost us significantly.

Personally, I think South Africa could have done more by taking a stronger view on things and insisting on rapid change. This could have happened five years ago. I remember a situation when Zimbabwe was battling for fuel and power and we expected South Africa to squeeze Mugabe to stand down but unfortunately the dictator has prevailed.

In my opinion, there are far more benefits to South Africa of a Zimbabwe free from a dictatorship but it is well known that African politics are not about economics but more about power. Going forward, South Africa must do more to ensure that there are free and fair elections in Zimbabwe because that is the only way for meaningful change. Independent observers should be on the ground now because it is the pre-election period that is critical. Once that environment is created, I am sure Zimbabweans will not disappoint.

I therefore would not conclude outright that South Africa has failed Zimbabwe, but would say that they have seemed rather pedestrian in attending to urgent issues and have tended to ignore the human rights transgressions that we hear about every day. This has fuelled speculation that maybe there is more than meets the eye and someone somewhere is benefitting from the continued impasse. But as I always say-we don't know what we don't know and I can only pray and hope that meaningful change is coming sooner rather than later.

Vince Musewe is an independent Zimbabwean economist based in South Africa. You may contact him on vtmusewe@gmail.com
Source - Byo24News
All articles and letters published on Bulawayo24 have been independently written by members of Bulawayo24's community. The views of users published on Bulawayo24 are therefore their own and do not necessarily represent the views of Bulawayo24. Bulawayo24 editors also reserve the right to edit or delete any and all comments received.