Opinion / Columnist
Why the proposed 2013 Zim election is the most significant
24 Jan 2013 at 10:25hrs |
Views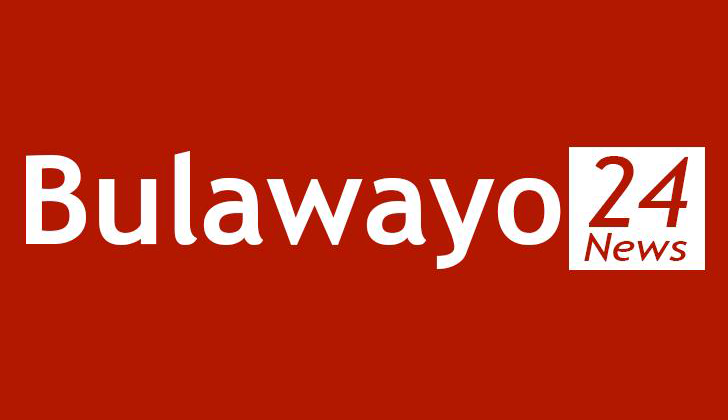 All indications point to a possible general election this year, especially with the significance of the coalition government principals finding common ground on the contentious constitutional draft. The stage has thus been set for possibly the most important general election in the life of independent Zimbabwe. The plebiscite, if its outcome is conclusive and accepted, is set to liberate this promising country from more than a decade long period of political and socio-economic stagnation.
This poll will be different from recent polls in a number of ways. First because the dominant players in the politics of the country are all currently in a unity government. None of them has the luxury of blaming the current state of affairs on the governing party. This is particularly true for the MDC formations whose major campaign fodder has been the ruinous manner in which Zanu-PF has governed the country. The former opposition movements have not come out unscathed in the court of public opinion regarding how they have fared in the inclusive government. The sentiment that they have leaped onto and have become comfortable on the gravy train is fast gaining traction on the streets, busses and bottle stores. The MDC-T, in particular, has taken serious slack from the corrupt exploits of their local government functionaries and the damaging exposes of their leader's romantic affairs. The apparent change in the lifestyles of many of both MDCs government deployees has, somewhat, alienated them from the people. In a nutshell, both MDCs need to work overtime to convince Zimbabweans why they should form the next government.
Of note also, has been the pleasing shift of national debate to policy issues especially signified by the MDC-T's ambitious JUICE economic blueprint. The last couple of months have seen this policy being extensively critiqued particularly in comparison with Zanu-PF's empowerment and indigenization policy. It has been a while, particularly at election time, since parties have gone at each other on policy issues. What has mattered most in the recent polls has been the size of the sjambok that a party can wield, the capacity to buy votes, the popularity of individuals, and empty rhetoric. It appears that we are on the verge of a positive shift in our political culture. The MDC formation led by Welshman Ncube, that has yet to produce an economic plan of its own, is hard-pressed to do so.
Zanu-PF, which over the years has endured plummeting popularity ratings, is enjoying sharing some of this bad publicity with their MDC counterparts. The party has also ensured that it does not go to sleep but has been using its time in the inclusive government to redeem itself. They have consistently pushed their indigenization drive and have won significant victories that include forcing some huge corporates like Zimplats to table compliance plans. Along the ways, the party has established a Sovereign Wealth Fund said to be sitting at about $1 billion and has also been dishing out empowerment opportunities to party faithful. Though faced with considerable opposition, Zanu-PF's redistributive agenda has been gaining some currency in the circles of some young ambitious entrepreneurs and professionals who are building fortunes and this is likely to influence how they vote.
Another peculiar factor is how some Zanu-PF functionaries have used the opportunity provided by the Government of National Unity (GNU) to redeem themselves personally. The GNU has seen the emergence of a group largely referred to as "Zanu-PF moderates" who are seen as useful technocrats that have been doing their work diligently and excelling in their government duties. Chief among these are individuals like Tourism Minister Walter Mzembi and Copac Co-chairman Munyaradzi Paul Mangwana. So significant has been this phenomenon that some independent newspapers have singled out Mzembi as the best performing Cabinet Minister of 2012. Even Prime Minister Tsvangirai has hinted at working with such "progressive" forces should he form the next government.
Candidate selection is also set to be very interesting this time around. MDC-T, who have the highest number of parliamentary seats, have particularly been accused of having poor MPs. This is largely expected to change as the party has been recruiting highly respected individuals to beef up the party ahead of elections. Individuals like academic John Makumbe have already identified constituencies in which contest while people like Alex Magaisa have also left the Diaspora to work in Tsvangirai's office. It is rumoured that more civil society leaders will formally join the party's ranks and contest for seats. So serious is the party to woo voters that it is said to have roped in the services of yester-year radio and television greats Ezra "Tshisa" Sibanda and Eric Knight to bolster their campaign. Not to be outdone, Zanu-PF has its own crop of Young Turks and professionals agitating for constituencies and an opportunity to lead the party's renewal reportedly led by lawyer Jonathan Samkange, journalist-cum-businessman Supa Mandiwanzira and former RBZ top official Munyaradzi Kereke.
Of note, has also been the energy and zeal with which Welshman Ncube's MDC has been campaigning. The party, largely viewed as smaller and less popular than the MDC-T, has been in the villages and towns across the country almost every week canvassing for support. Ncube also scored a significant victory in getting SADC to recognize him as a principal. He has also been breathing fire chasing other principals around Harare in a bold attempt to include himself in the principals' meetings. While some analysts have said the party will get a few more seats as a reward for their campaigns and also capitalize on the electorate's disillusionment with both MDC-T and Zanu-PF, it remains to be seen how the "party of villagers" will fare.
Perhaps most significant is the fact that people are unlikely to vote with their stomachs this time around. With something in their tummies, people are likely to be more discerning of who they entrust with fulfilling their aspirations. Sanctions/restrictive measures are also unlikely to have any noticeable effect on the polls as their usefulness has largely dissipated and are largely compounded by Zanu-PF's new surge of confidence driven by their new found wealth in the Chiadzwa diamonds, which they largely view as their prime sanctions-busting tool. Even MDC leaders with foresight like MDC-T's Tendai Biti have begun to publicly lobby for the removal of sanctions as they are not having their desired effect. Whichever way you look at the impending polls, they make for a mouth-watering, soapie-style plot. Let the games begin.
------------
Mziwandile Ndlovu is a political analyst. He can be contacted on thwalimbiza@yahoo.com
Source - Mziwandile Ndlovu
All articles and letters published on Bulawayo24 have been independently written by members of Bulawayo24's community. The views of users published on Bulawayo24 are therefore their own and do not necessarily represent the views of Bulawayo24. Bulawayo24 editors also reserve the right to edit or delete any and all comments received.