Sports / Local
A Platinum Chibuku showdown
05 Dec 2021 at 06:08hrs |
Views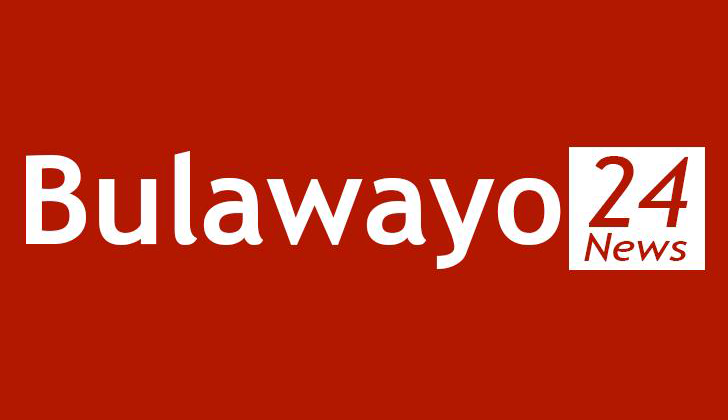 HAVING guided FC Platinum to three Chibuku Super Cup final appearances, including a victory in 2014, and also helping the Zvishavane miners to three league championship titles, Norman Mapeza feels like he has to start all over again.
Mapeza's men host Ngezi Platinum Stars in a blockbuster Chibuku Super Cup final at Mandava Stadium this afternoon.
It comes at a time when he has begun refreshing his squad with youthful players.
While veterans like Gift Bello and Rodwell Chinyengetere were critical in FC Platinum's ruthless league championship winning streak between 2017 and 2019, the strategy has changed as more youthful players are now emerging.
A 19-year-old striker called Thandolwenkosi Ngwenya, winger Panashe Mutimbanyoka, who is also 19, and left-back Kelvin Mangiza (20) now form the core of FC Platinum's regular side.
"Now, it feels like we are starting all over again," Mapeza told The Sunday Mail Sport.
"In terms of progress at the club, I can talk of the first five years. There was massive progress, but now we need to reinvigorate ourselves."
The gaffer started the project in 2019 when FC Platinum cruised to their third straight league title.
"I started the project with the likes of Mangiza, Mutimbanyoka and some other young guys. That was my plan for the club because if you look at the squad, some of our players were in their 30s.
"So I wanted to start introducing these youngsters so that we have a balance at the end of the day.
"We now have the likes of Thando (Ngwenya) and there are more youngsters still to come, and I will give them opportunities because I believe that they are the future of the club," he said.
The infusion of young players has reduced the Zvishavane miners average age to 26.
Skipper and goalkeeper Petros Mhari is the oldest member of the regular side at 32.
But with the introduction of young talent, FC Platinum will feel they now have a good blend of youth and experience that includes Mangiza (20), Lawrence Mhlanga (27), Kelvin Madzongwe (31), Rahman Kutsanzira (31), Rainsome Pavari (27), Donald Teguru (27), Ngwenya (19), Mutimbanyoka (19), Brian Banda (26) and Innocent Mucheneka (30).
Former Chicken Inn midfielder Mucheneka, who has scored two goals in as many FC Platinum's last matches, has brought a new dimension to the team's attack
He can pass, mark and shoot from long range. Teguru's pace has also been another trusted weapon for the Premiership champions. Despite having what on paper looks a very strong side, Mapeza expects a close contest this afternoon.
The last two matches between the two finalists in the tournament's group stage produced respective 2-1 wins for either team.
"Our games against Ngezi have been tight contests; it tells you about the quality within these two teams."But, at the end of the day, like I have been saying, it all goes down to preparations, mentally, physically and stuff like that. "So far our preparations have been brilliant, no complaints."
This is also the second time the two teams are meeting in a Chibuku Super Cup final.
Ngezi won 3-1 in the 2016 final at Baobab Stadium.The Mhondoro miners also reached the final in 2019 and lost 1-0 to Highlanders at Barbourfields Stadium, albeit in controversial fashion.
While Mapeza is bracing for his third final, it will be a second successive time that coach Rodwell Dhlakama has guided Ngezi into a Chibuku Super Cup decider.
"It's enough motivation to be in the final and you will appreciate that we have cleared the toughest hurdle on our way to the final, and the expectations are now very high from the fans, who are the biggest stakeholders in the game," Dhlakama said.
"The expectations are also high from the team management, and the players know that at this point it's a make or break.
"We hope that whatever we have been doing for the past few weeks will come out.''
Dhlakama said Ngezi had since put behind them the disappointment of the Barbourfields debacle.
"We do not want to talk about the previous final in which we lost to Highlanders, so much water has gone under the bridge.
"Highlanders are out of the cup and they will also be watching from the terraces just like the other 16 teams," he said.
Ngezi forward Bruno Mtigo is the tournament's leading scorer with seven goals.
But Dhlakama's men were still sweating over the fitness of talismanic midfielder Denver Mukamba amid revelations that the 2012 Soccer Star of the Year has to pass a late fitness test.The talented Mukamba has scored five goas in the competition and should he be certified fit, much will be expected from him.
He was stretchered off the field in the 0-0 league draw against Highlanders last weekend.
But Ngezi still have in their ensemble enough depth and experience which includes captain Qadr Amini, Devon Chafa and Valentine Kadonzvo.Just like FC Platinum, Ngezi also have their teenage starlet - 18-year-old Walter Vuwa.
"For us, we have already won by just getting to the final. What is now left is to choose the medal," said Dhlakama.
"But, ordinarily, all things being equal, no one would want to be second best, so we also want to win the cup.
"It comes with a lot of bragging rights and the ticket to play in the CAF Confederation Cup.''
Dhlakama also opted for some mind games.
"I am not sure if FC platinum would want to play in the Confederation Cup, but for us the cup is the third biggest in Africa and they have been playing in the Champions League and they were not doing very well, so they may be thinking of trying their hand at the Confederation Cup.
"We have played two games (against them in this edition); we won once and they also won once, but for us the game we lost was a dead rubber as we had already qualified.
"It was just for pride only, it had no significance on our progress, but the game we played first and won had a lot of bearing on the qualification process because everyone wanted to qualify," he said.
It should be a carnival atmosphere at Mandava Stadium as fans have been allowed back at matches.
Source - The Sunday Mail