Sports / Soccer
Motor action honour players!
21 Jan 2011 at 23:59hrs |
Views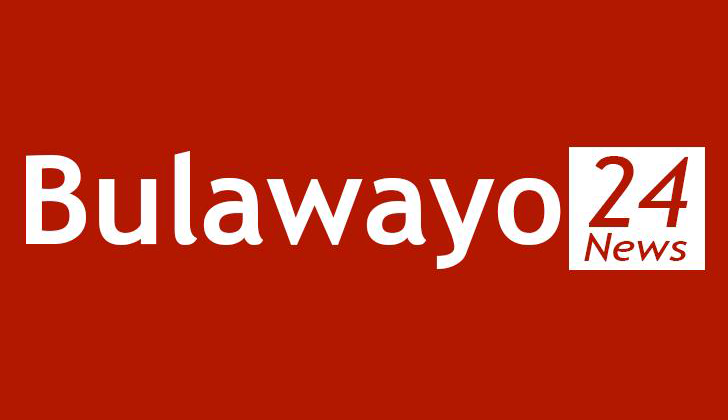 On Thursday night the Mighty Bulls launched their fundraising drive to raise a huge chunk of money needed for their African Champions League campaign. The club also took the opportunity to reward its players for an outstanding season in which they won their maiden league title.
In 2006, Clemence Matawu walked away with a brand new Nissan champ for being crowned the club's outstanding player but there was no such huge reward for Marlon Jani who walked away with the accolade this time.
Motor Action managed to give their players and technical officials shields and trophies as tokens of appreciation with Jani beating favourite Charles Sibanda for the top accolade.
Sibanda was one of the outstanding players in Motor Action's campaign, but has dumped the club to join cash-rich FC Platinum.
Edward Tembo, who in 2006 was voted the Most Improved Player, was on Thursday evening crowned the Players" Player of the Year.
Midfielder John "Passmore" Bernard received recognition as the Most Promising Player while Milton Ncube was the Most Improved bull.
Temba Ndlovu earned the most-disciplined player's accolade with Allan Gahadzikwa taking the Golden Boot.
Gahadzikwa scored 10 goals while Sibanda was behind on seven goals.
Motor Action also took the evening to present shields to players - Sam Mutenheri, Tawanda Ushe, Enasio Peresu, Yasser Chapfika, Agrippa Murimba, Innocent Chiwaridzo, Ronald Mudimu, Francis Nicho, Issac Masame, Rueben Machaya, William Kupera and veteran Salim Milanzi who were part of the squad.
The technical department made up of manager Joey Antipas, assistant coach David George, development coach Prince Matore, manger Johnson Mhungu and medic Tinashe Mukandi were also given the branded shields.
Motor Action director Eric Rosen was nostalgic on the previous years when the championship eluded them but said now they have a big challenge on pulling resources together for the African Champions League.
"Back then, it was the years of the Zim dollar but the coming of the multi-currency system has seen us struggling.
"As Motor Action, we are proud to be one of the few clubs with their own ground and clubhouse.
"We play most of our home matches at our facilities but there are costs involved in paying the ambulances, the police, the match officials, the Sports Commission, Zifa and the PSL levies. In some cases we are left with just 30 percent of the proceeds while at times we end up with nothing," said Rosen.
Rosen made a passionate appeal to the Sports Commission and Zifa to reduce the levies and he also begged the Government and the corporates to support teams that play in continental competitions.
"I want to appeal to Zifa, the Sports Commission and the PSL to look into the levies and reduce them.
"Government should also set aside a budget for clubs that play in the Caf competitions as they are representing Zimbabwe.
"Motor Action and Dynamos will be playing in the Champions League but we need to be supported with the recourses.
"We can improve just like our neighbours TP Mazembe who played in the World Club Cup," said Rosen.
Motor Action have received US$5 000 from a Kadoma businessman which was used as seed injection into their account.
"We will give corporates mileage through our road shows and travelling across Africa.
"The Bulls will have banners and adverts for our sponsors and we have a promotion where we ask for just one dollar and people stand a chance to win prizes," said Rosen.
Motor Action require over US$300 000 for their African Champions League which gets underway with a home game against Cnap Sports of Madagascar on January 30 at Rufaro.
The Mighty Bulls got support for their initiative from Sports Commission board vice-chairman Edward Siwela.
Siwela, who was the guest of honour at the Motor Action awards night, urged the sports administrators to be professional to attract sponsors.
"As sports administrators, we need to have strategic plans and present audited accounts on time to show transparency and responsibility.
If we attend to that, I am sure that corporates will rally behind," said Siwela who is also the executive director for the Zimbabwe Institute of Directors.
He also challenged companies to rebrand their products by going to the people through sport.
"For the corporates, here is an opportunity, where from a marketing perspective, you can reach beyond our borders by supporting the Bulls and giving yourself the much-needed publicity," he said.
Siwela said the SRC will try to influence the Government, as much as possible, to support sport and he also urged the Premier Soccer League to get a sponsor for the league and cushion the clubs.
PSL board chairman Twine Phiri said the league would certainly have a sponsor for this season.
Sports Commission director general Charles Nhemachema, Gunners director Cuthbert Chitima, Dynamos secretary Oliver Manyau and treasurer Harrison Mbewe, BancABC Sup8r co-ordinator Desmond Ali and Zifa board member Nigel Munyati were part of the people who witnessed the awards.
Source - Byo24NEWS