Entertainment / Celebrity
Zimbabwe linked Tinashe nominated for a BET award
23 May 2015 at 17:13hrs |
Views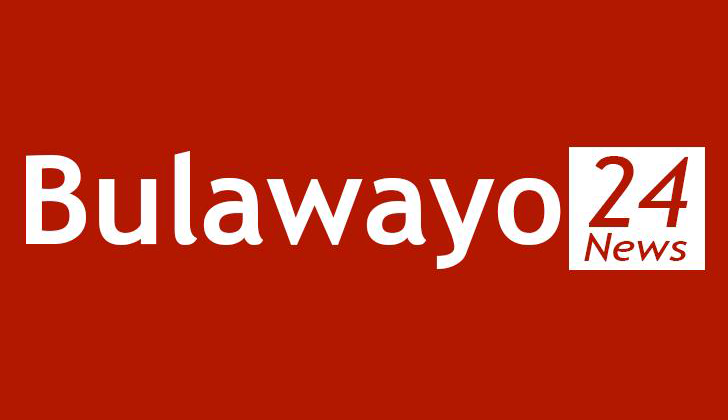 TINASHE Jorgenson Kachingwe, or simply known as Tinashe, has been nominated for the best new artist at the 2015 Black Entertainment Television (BET) awards.
The Zimbabwean has been placed in the same hat with other new artist such as Bobby Shmurda, Dej Loaf, Fetty Wap, Rae Sremmurd and Sam Smith.
Tinashe is known for her recurring role on the sitcom Two and a Half Men, in which she appeared during the sixth and seventh seasons. She has also worked as a voice actor and as a model, and is a contemporary R&B singer and songwriter.
Born in Lexington, Kentucky, she moved to Los Angeles during the early 2000s. During the tail end of the 2000s, after she had established her acting career, she joined the Stunners, a short-lived teen pop group that recorded for Columbia and Republic and opened for Justin Bieber during the My World tour.
After the group's 2011 split, Tinashe went solo with a low-key contemporary R&B direction, released mixtapes, and ultimately signed with RCA. In 2013, she collaborated with Jacques Greene on the one-off track "Painted Faces" and released her third mixtape, Black Water, near the end of the year.
She is the eldest child of Michael and Aimie Kachingwe. Her father is from Zimbabwe, while her mother is of Danish, Norwegian, and Irish descent. She speaks shona language fluently. She has two younger brothers, Thulani and Kudzai.
In January 2014, she made her RCA debut with "2 On," a rattle-and-snap track on which she was joined by Schoolboy Q. Appearances on Erik Hassle's "Innocence Lost" and RZA's "Doctor" followed through that May. Her debut album, Aquarius did receive rave reviews on the international charts.
Eight contemporary African artists have also been nominated for Best International Act -Africa at the prestigious awards ceremony.
The artists are Aka (South Africa), The Soil (South Africa), Wizkid (Nigeria), Yemi Alade (Nigeria), Sarkodie (Ghana), Stonebwoy (Ghana), Fally Ipupa (Democratic Republic of Congo) and Sauti Sol (Kenya).
In addition, Tanzanian supermodel Millen Magese (Tanzania) has been awarded the inaugural 'Global Good Award' in recognition of her philanthropic efforts in Africa.
The BET Awards 2015 premieres simultaneously on BET (DStv channel 129) and BET2 (DStv channel 135 and GOtv channel 23) at 20:10 CAT on Tuesday 30 June.
Chris Brown and Nicki Minaj lead the BET Awards with an impressive six nominations. Chris Brown is nominated for 'Best Male R&B/Pop Artist,' two separate nods in the 'Best Collaboration' category, two nominations in the 'Video of the Year' category and the 'Viewers' Choice Award.'
Nicki Minaj is nominated 'Best Collaboration', 'Best Female Hip Hop Artist', 'Video of the Year', two nominations for 'Viewers' Choice Award' and 'Best Group' as a member of Young Money. Beyoncé and Lil Wayne round it out with four nominations each.
Beyoncé is nominated for 'Best Female R&B / Pop Artist', 'Video of the Year', 'Video Director of the Year', and the coveted 'Viewers' Choice Award'. Lil Wayne is nominated for 'Best Collaboration', 'Video of the Year', 'Viewers' Choice Award', and 'Best Group' as a member of Young Money.
This year also marks a special milestone for the BET Awards as it celebrates its 15th anniversary at the Nokia Theatre on Sunday June 28. BET Networks recognizes artists, entertainers, and athletes across 20 categories with the BET Awards 2015 nominations.
The nominations are selected by BET's Voting Academy, which is comprised of fans and entertainment professionals in the fields of television, film, music, social media, digital marketing, sports journalism, public relations, and the creative arts. "This year's nominees showcase a diverse group of talent that includes longstanding entertainers, breakout performers, and outstanding athletes," said Stephen Hill, BET's President of Programming.
"We congratulate all of the talent on their remarkable contributions to the world of entertainment and look forward to them joining us in celebrating 15 years of the BET Awards." Added Alex Okosi, Senior Vice President & Managing Director, VIMN Africa, "We are thrilled that African artists and achievers are once again given this global platform to celebrate their contribution to African and African-American culture through our BET Awards franchise."
The complete list of nominees for the BET Awards 2015 are:
BEST INTERNATIONAL ACT: AFRICA
Aka (South Africa), Fally Ipupa (Dr Congo), Sarkodie (Ghana), Sauti Sol (Kenya), Stonebwoy (Ghana), The Soil (South Africa), Wizkid (Nigeria) and Yemi Alade (Nigeria)
*NEW CATEGORY* BET GLOBAL GOOD AWARD
Millen Magese (Tanzania)
BEST FEMALE R&B/POP ARTIST
Beyoncé, Ciara, Janelle Monáe, Jhené Aiko, K. Michelle and Rihanna
BEST MALE R&B/POP ARTIST
August Alsina, Chris Brown, John Legend, The Weekend, Trey Songz and Usher
BEST GROUP
A$Ap, Mob, Jodeci, Migos, Rae Sremmurd, Rich Gang and Young Money
BEST COLLABORATION
August Alsina F/ Nicki Minaj - No Love (Remix), Big Sean F/ E-40 - Idfwu, Chris Brown F/ Lil Wayne & Tyga - Loyal Chris Brown F/ Usher & Rick Ross - New Flame, Common & John Legend - Glory (From The Motion Picture "Selma") and Mark Ronson F/ Bruno Mars - Uptown Funk
BEST MALE HIP HOP ARTIST
Big Sean, Common, Drake, J. Cole, Kendrick Lamar and Wale
BEST FEMALE HIP HOP ARTIST
Azealia Banks, Dej Loaf, Iggy Azalea, Nicki Minaj and Tink Trina
VIDEO OF THE YEAR
Beyoncé - 7/11, Big Sean F/ E-40 - Idfwu, Chris Brown F/ Lil Wayne & Tyga - Loyal, Chris Brown F/ Usher & Rick Ross - New Flame, Common & John Legend - Glory (From The Motion Picture "Selma") a nd Nicki Minaj - Anaconda
VIDEO DIRECTOR OF THE YEAR
Benny Boom Beyoncé, Ed Burke & Todd Tourso Chris Robinson Fatima Robinson Hype Williams
BEST NEW ARTIST
Bobby Shmurda, Dej Loaf, Fetty Wap, Rae Sremmurd,Sam Smith and Tinashe
BEST GOSPEL ARTIST
Deitrick Haddon, Erica Campbell, Fred Hammond, Lecrae Mali Music and Michelle Williams
BEST ACTRESS
Gabrielle Union, Kerry Washington, Taraji P. Henson, Tracee Ellis Ross and Viola Davis
BEST ACTOR
Anthony Anderson, Idris Elba, Jussie Smollett, Kevin Hart and Terrence Howard
YOUNGSTARS AWARD
Jacob Latimore, Jaden Smith, Mo'ne Davis, Quvenzhané Wallis and Zendaya
BEST MOVIE
Annie, Beyond The Lights, Selm,a Think Like A Man Too and Top Five
SPORTSWOMAN OF THE YEAR
Brittney Griner, Candace Parker, Serena Williams, Skylar Diggins and Venus Williams
SPORTSMAN OF THE YEAR
Chris Paul, Floyd Mayweather, Jr. Lebron James, Marshawn Lynch and Stephen Curry
VIEWERS' CHOICE AWARD
Beyoncé - 7/11, Dej Loaf - Try Me, Kendrick Lamar - I, Nicki Minaj F/ Drake, Lil Wayne & Chris Brown - Only Rae, Sremmurd F/ Nicki Minaj & Young Thug - Throw Sum Mo, The Weeknd - Earned It (From The "Fifty Shades Of Grey" Soundtrack)
CENTRIC AWARD
Avery Sunshine - Call My Name, Jazmine Sullivan F/ Meek Mill - Dumb, Mark Ronson F/ Bruno Mars - Uptown Funk, Sam Smith F/ Mary J. Blige - Stay With Me, The Weeknd - Earned It (From The "Fifty Shades Of Grey" Soundtrack)
BEST INTERNATIONAL ACT: UK
FKA Twigs, Fuse Odg, Lethal Bizzle, Little Simz, Mnek and Stormzy
Source - fingaz