News / National
Mnangagwa, Chamisa in final push
29 Jul 2018 at 09:43hrs |
Views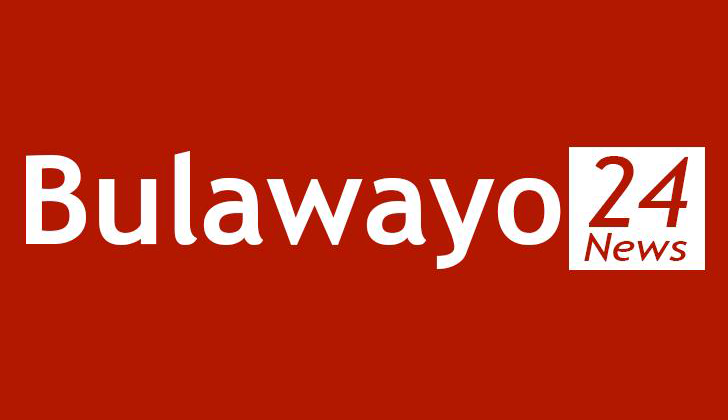 With election fever now truly gripping the country ahead of Monday's crunch national polls, Harare is the focal point of campaign stumps today by heavy hitters President Emmerson Mnangagwa and opposition leader Nelson Chamisa - who will address hordes of their respective supporters within three kilometres of each other.
After whirlwind tours of the provinces over the past few weeks, Mnangagwa will address his followers at the giant National Sports Stadium, while Chamisa will be at his party's favoured Freedom Square, near the Harare Magistrates' Courts - as the two heavyweights seek to throw knockout punches in terms of crowd size and optics ahead of the polls.
This comes as the cash-rich ruling Zanu-PF yesterday received tonnes of extra campaign materials which included top-of-the-range off-road vehicles, T-shirts and caps - as the mad scramble for the country's top political office hits the homestretch.
Writing on micro-blogging platform Twitter yesterday, a buoyant Mnangagwa said the country was on the verge of making history if it elected him.
"I have travelled around the country listening to my fellow Zimbabweans of all backgrounds - men and women, young and old, supporters and opponents.
"We are one nation, one people, with one dream. In three days, we will vote for a concrete plan to realise this dream, for the benefit of ALL Zimbabweans," he said.
An equally upbeat Zanu-PF spokesperson, Simon Khaya Moyo, later confirmed to the Daily News that the party was targeting a bumper crowd in the capital to cap a "successful" campaign by Mnangagwa.
"We have had a very peaceful environment. People have campaigned freely and openly. At all our rallies, we have also had very large crowds and I think this is one of our best elections ever.
"We are very impressed by the unity of the people ... this is going to be a very huge rally and as usual the president will deliver a very sound message not only to Zanu-PF followers, but also to the nation at large," he said.
Moyo also said they were not worried by Chamisa and his MDC Alliance - adding that "people were free to support the party of their choice".
On his part, a confident MDC national chairperson, Morgen Komichi, said while his party did not have as huge a war chest as Zanu-PF, they were still expecting a massive gathering, which would go a long way in showing Zimbabweans "who is the boss in town".
"We are the government in-waiting … the tide of the people will sweep them (Mnangagwa and Zanu-PF) away and their machinations. Tomorrow (today) we are going to flood Harare.
"No one is going to be bussed to our rally. Rather, people will come on their own. We do not have money, but we have the capacity and the desire, and the world will see that we are the government in-waiting," Komichi told the Daily News.
Monday's elections, which have been described as historic, will be the first since Zimbabwe's independence from Britain in 1980 not to feature Robert Mugabe and the late popular MDC founding president Morgan Tsvangirai - who lost his valiant battle against colon cancer earlier this year.
Recent poll surveys have suggested a close contest between Mnangagwa and Chamisa, with the one by the Mass Public Opinion Institute and Afrobarometer indicating that Chamisa has clawed his way back into serious contention to become Zimbabwe's next leader - after he cut Mnangagwa's lead to a mere three percentage points.
Chamisa, who assumed the leadership of the MDC from the late Tsvangirai, has cut Mnangagwa's pre-poll ratings from 44 to 40 percent, which leaves him within striking distance of the Zanu-PF strongman, at 37 percent.
The results of this survey also came out as the youthful MDC Alliance presidential candidate has been packing venues for his campaign rallies to the rafters - even outside of the usual opposition strongholds in the urban areas - although Mnangagwa has also been attracting similarly huge crowds in former opposition territories.
Analysts have said Monday's crunch elections presented Zimbabweans with an opportunity to banish for good Mugabe's political ghost which has been hanging over the country after his nearly four decades of ruinous rule in power.
Still, the nonagenarian and his unhinged wife Grace have continued to hog the limelight in the country's fluid body politic, in the run up to the July 30 elections as they have worked feverishly to scupper Mnangagwa's election bid.
Mugabe was at one time said to have sent two clerics to People's Democratic Party (PDP) leader Tendai Biti, to table a potential co-operation pact with the main opposition - ahead of a meeting of MDC Alliance principals which was held a day before the sitting of the Nomination Court.
He was also at the time said to be offering "technical, moral and political" support to Chamisa, ostensibly to increase the opposition leader's chances of defeating Mnangagwa on Monday.
But Chamisa apparently opted not to work with Mugabe and his wife - this after former South African president Jacob Zuma reportedly relayed a message to him via one of the Alliance's principals that this would be "impolitic".
Mugabe has openly disclosed his bitterness with Mnangagwa and his administration. In March this year, he cryptically told a media briefing that he would render his support to a young politician, which some people now claim was a reference to Chamisa.
When the country's military launched Operation Restore Legacy in November last year, this triggered a chain of events which ended with the curtain falling on Mugabe, when he resigned moments after Parliament had started damaging proceedings to impeach him.
The operation also saw the nonagenarian and Grace being placed under house arrest, while several Cabinet ministers linked to the Generation 40 faction - which had coalesced around the Mugabes - were also targeted.
The annihilated G40 was, before the military intervention, locked in a bitter war with Mnangagwa and his supporters for the control of both Zanu-PF and the country.
This year's elections have generated a lot of interest among both ordinary Zimbabweans and ambitious politicians alike, with many people anticipating a close contest between Zanu-PF and the MDC Alliance.
And for the first time in post-independent Zimbabwe, there will also be female presidential candidates - four of them - taking on their male counterparts for the right to occupy the most powerful political office in the country after the plebiscite.
Please donate!
If Bulawayo24.com has helped you, please consider
donating
a small sum to help cover the costs of bandwidth. Anything you can provide is appreciated, thanks!
Donate with PayPal
Source - dailynews