News / National
Chamisa takes Mnangagwa fight to ConCourt
11 Aug 2018 at 09:07hrs |
Views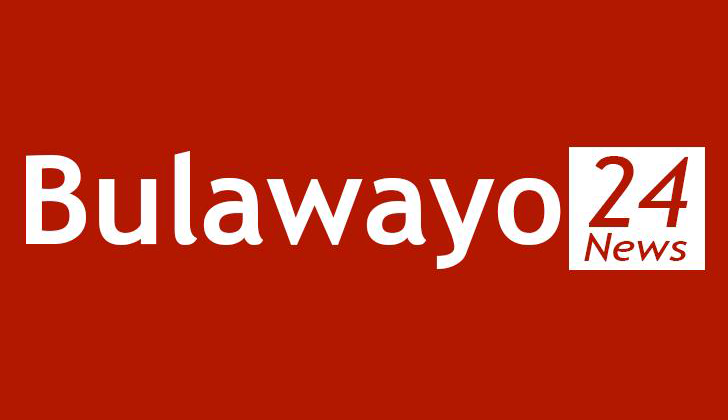 THE battle for supremacy between MDC Alliance leader Nelson Chamisa and President-elect Emmerson Mnangagwa entered its decisive phase yesterday, with the opposition leader's lawyers submitting voluminous documents to the Constitutional Court (ConCourt) to support claims that the Zanu PF leader rigged his way to victory in last week's elections.
Some of the evidence being taken into the Constitutional Court by Doug Coltart, one of MDC Alliance leader Nelson Chamisa's lawyersChamisa's lawyers filed the court challenge at 3:45pm, just 15 minutes before deadline, effectively halting preparations for Mnangagwa's inauguration ceremony which had been tentatively set for tomorrow.
Lead lawyer Advocate Thabani Mpofu, speaking soon after filing the long-awaited application, said they were seeking to have either a re-run or to have Chamisa declared President-elect.
"Consequently, we also seek a declaration to the effect that the announcement made by Zimbabwe Electoral Commission (Zec) chairperson] Justice [Priscilla] Chigumba declaring Emmerson Dambudzo Mnangagwa as the duly-elected President of Zimbabwe is faulty at law," Mpofu said.
"It is null and void and must be set aside and on the basis of the evidence that we have placed in the court. We seek in the main relief that the court must declare the proper winner and that proper winner is my client [Chamisa]. In the alternative, we seek that there be another election which complies with the dictates of the law."
Chamisa filed an extraordinarily thick application, which was accompanied by a separate bundle of evidence dealing with all the issues raised in the main application.
The youthful opposition leader is also seeking a declaration to the effect that the presidential election was not conducted in terms of the Constitution, the Electoral Act and in a free, fair and accountable manner.
Mpofu said his legal team had placed in court evidence of manipulation of figures, which included doctored V11 forms and unpopulated V11 forms meant to give advantage to incumbent Mnangagwa.
"There are so many things that you are going to see in the application. For instance, we have managed to place before the courts unpopulated though signed V11 forms and how does that happen? We have managed to enter V11 forms which show an attempt to erase the figures that had been entered," he said.
"We managed to place before the court all the mathematical and statistical irregularities. We have managed to place before the court background issues that bear on the conduct of a free, fair and credible election."
Mpofu told journalists that they had sufficient evidence to overturn the victory claimed by Zanu PF and its presidential candidate.
The filing of the application brings to an end a week filled with suspense, while opening a colossus battle that puts to test the pillars of democracy in Zimbabwe.
Mpofu said his team was aware of the burden on his team's shoulders as they tackle the case, which, according to law, has to be concluded within 14 days.
"I have never before felt this kind of burden on my shoulders, but I have never been more ready. I am ready to defend the 16 million Zimbabweans, I am ready to defend those who voted for my client, I am ready to argue the matter, make no mistake about that," he said.
A total of 25 respondents are cited in the matter, including Zec, Chigumba, Zec acting chief elections officer Utoile Silaigwana and all the other 21 presidential contestants, among them Mnangagwa, who all have three days to respond to the application.
Mpofu, who recently claimed his team was under siege from suspected State security agents, said he had now fled his home for security reasons.
He, however, vowed that he would not be distracted by the threats as he endeavours to overturn Mnangagwa's victory.
"They can only strengthen my resolve, I have never been one to back down and I won't do so," the lead lawyer said.
The latest developments halted the inauguration ceremony which was slated for tomorrow at the giant National Sports Stadium, where Chief Justice Luke Malaba was supposed to preside over.
Malaba is now expected to preside over Chamisa's challenge together with 11 other judges.
"There is no inauguration that is going to take place up until the matter has been resolved by the court, that is the position," Chamisa's lawyer said.
Other lawyers in Chamisa's legal team include Doug Coltart and Chris Mhike.
According to legal think-tank ,Veritas, the respondents have three days to make any response they might have, while Chamisa has three more days to respond to the respondents' response.
The ConCourt has to hear the case within 14 days and, thus, has to make a determination by August 24.
Veritas said in its decision, the ConCourt could:
Declare a winner (the same as Zec's, or a different one)
Invalidate the election (and then there has to be a fresh election within 60 days)
Make any other order it considers "just and appropriate" (This is pretty broad, but for example could mean calling for a recount, or a run off).
The think-tank said in its case, the MDC Alliance would have to prove not just that there were mistakes or non-compliance with the law, but also that these irregularities affected the election results.
Source - newsday