News / National
Zimbabwe black market rates tumble
12 Oct 2018 at 06:53hrs |
Views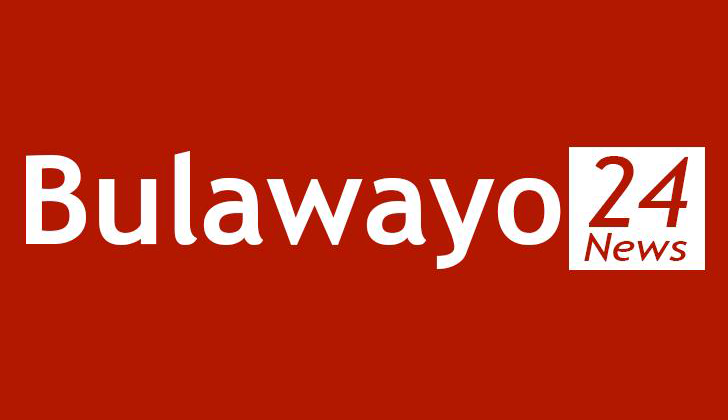 PARALLEL market rates plummeted in Bulawayo yesterday after Government guaranteed the 1:1 convertibility value of Real Time Gross Settlement (RTGS) balances into the United States dollar as well as availability of the greenback for Nostro foreign currency accounts.
US$100 which was being exchanged for as much as $600 on Wednesday evening, plummeted to as low as $160 by 7PM last night. The trend is expected to continue today with the rate expected to self correct to the pre-monetary policy levels.
Illegal forex dealers who spoke to The Chronicle said the drastic changes came soon after the Ministry of Finance and Economic Development announced that RTGS balances would be at par with the US dollar.
The past week has been characterised by mayhem on the forex black market amid demands by some businesses that their clients pay for goods in foreign currency.
"We are going to go hungry if the situation continues like this. We're going back to the years between 2010 and 2012. No one was bothering to change money as things were fine. There were a lot of US dollars on the streets. We are doomed," said Usiphatheleni (illegal money changer) who declined to be named.
A disgruntled business owner in the city said she felt short changed after she bought US dollars at a higher rate hoping to sell them later at a premium.
"I have lost out. I bought $1 000. I just feel like I made the worst blunder of my life. I cannot go back to my dealer and ask for my money back. I will just have to wait and see how it goes," she said.
The Minister of Finance and Economic Development, Professor Mthuli Ncube, on Wednesday said Government has secured a loan facility from the Afreximbank to guarantee the 1:1 convertibility value of Real Time Gross Settlement (RTGS) balances into the United States dollar and availability of the greenback for Nostro foreign currency accounts.
The decision follows widespread fears over loss of value for RTGS or electronic balances at banks on the back of spiralling parallel market exchange rates.
The situation has been compounded by unjustified price increases which have seen some retailers increasing prices by more than 50 percent despite the fact that producers have not increased prices. Minister Ncube, who is in Bali, Indonesia, attending the International Monetary Fund and World Bank meetings, allayed fears over loss of RTGS savings saying Government has put in place measures to retain value for electronic deposits.
"Government recognises concerns surrounding RTGS deposits and we commit to preserve the value of these balances on the current rate of exchange of 1 to 1 in order to protect people's savings," said Prof Ncube in a statement.
He later posted on his Twitter account: "Today in Bali, Indonesia at the IMF/World Bank Meetings, I had fruitful discussions with the President of Afreximbank Dr Oramah. Afreximbank has offered Zimbabwe a facility to guarantee 1:1 convertibility of RTGS balances into US$ and availability of US$ for Nostro Foreign Currency Accounts (FCA)." He could not disclose the value of the back-up facility.
Over and above this Nostro deposit protection guarantee from Afreximbank, Prof Ncube said, Treasury was also reinforcing Nostro FCA accounts with a statutory instrument to guarantee that these are private deposits. This will ensure that "neither the Reserve Bank nor Government has any access to them," he said.
Meanwhile, the Acting Minister of Finance and Economic Development, Sithembiso Nyoni, has appealed to Zimbabweans to desist from buying goods from the parallel market where prices are exorbitant following the price hike madness gripping the country.
The past week has seen unscrupulous dealers hiking prices of goods and services to unrealistic levels resulting in panic buying by citizens. Some shops and businesses countrywide are pegging prices in United States dollar and refusing to accept plastic money transactions.
Even transport operators have hiked fares with some refusing to accept Ecocash from travellers. The situation has been worsened by panic buying of basic commodities fuelled by false social media reports.
Government has, however, appealed to people not to panic saying it was on top of the situation and a lasting solution to the prevailing situation is in sight. During a meeting with representatives of Small and Medium Enterprises (SMEs) in Lupane yesterday, Minister Nyoni urged citizens to boycott buying from unscrupulous dealers whom she said have negative intentions about the country's future.
"Don't panic. This will end. Ngumlilo wamaphepha nje," said the Acting Finance Minister. She re-assured citizens that the new dispensation would always listen to people's concerns and offer solutions.
"The Minister of Finance has stated that the International Monetary Fund and World Bank have agreed to help the country with money. You should doubt the intentions of those people that are hiking prices. In other areas people are encouraging each other not to buy from them and you should do so. Eventually they will lower their prices," Minister Nyoni said.
The Minister encouraged local businesses who have capacity to import goods to do so and sell at normal rates. She assured the nation that Government was seized with challenges facing the country and a lasting solution is on the cards.
Source - chronicle