News / National
Bulawayo celebrates 79 years as a city
08 Nov 2022 at 05:05hrs |
Views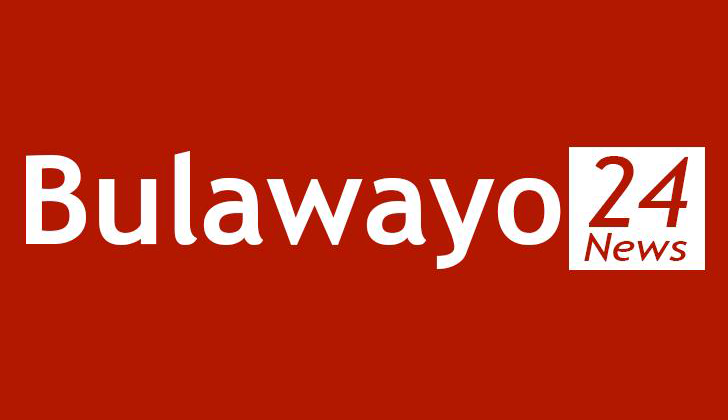 BULAWAYO City Council (BCC) on Sunday held its annual civic service, which was punctuated by dance and song as the local authority celebrated 79 years of the declaration of Bulawayo as a city.
Bulawayo was declared a city on 4 November 1943 and every year a civic service is conducted to commemorate and celebrate the conferment of this city status.
The city was originally the home of Lobengula, the last Ndebele King and it is the centre of the three Matabeleland provinces – North and South, and Bulawayo.
Bulawayo attained town status on 1 June 1894 and had its first Municipal Council of nine elected members in November 1897. Due to its rapid growth, Bulawayo attained city status under Proclamation 21 of 1943.
Bulawayo is one of the country's most attractive cities with an exciting mixture of Victorian and modern architecture, which makes it unique. The city has a lot to offer to tourists from either within itself or its environs.
As part of the commemorations, the local authority held a prayer and thanksgiving service at the Celebration Church situated at corner Josiah Tongogara Street and Leopold Takawira Avenue.
The Celebration Church's praise and worship team led the service with their melodious music.
Bulawayo Mayor, Councillor Solomon Mguni was clad in his mayoral ceremonial regalia, a red robe trimmed with black velvet and mock sable fur worn with lace frill, a hat and gold chains.
In his brief remarks, Cllr Mguni said they decided to conduct the prayer and thanksgiving ceremony to thank God for protecting the city's residents in the wake of the deadly Covid-19 pandemic.
"As the City of Bulawayo we greatly appreciate the grace of God for always protecting and keeping the city safe from the many pandemics that have struck the world at large. During the Covid- 19 pandemic, we lost residents and as we celebrate our day, it is also prudent to appreciate the Almighty, which is precisely the reason why the celebrations were done at a church building," he said.
This year, the city managed to pull through as a people because of the grace of God. We have faced water distribution and delivery challenges due to the effects of climate change and this resulted in the implementation of the water shedding."
Cllr Mguni said council is however, making efforts to improve the city's water and sewer reticulation infrastructure.
Council has already begun a process to expand critical water treatment and conveyance infrastructure in readiness to receive increased water supplies from the massive Lake Gwayi-Shangani, which will be a lasting solution to the city's perennial water woes.
The expanded infrastructure will enhance feeding of water from Magwegwe Reservoir into Criterion Water Treatment Works, which will enhance distribution of water to critical areas across the city.
Criterion Water Treatment Works is the nerve centre of the city's water treatment and distribution.
The New Dispensation led by President Mnangagwa is spearheading the construction of Lake Gwayi-Shangani which was first mooted in 1912 but had failed to take off under previous successive administrations.
Cllr Mguni said the local authority had installed breakers and insulators at Ncema water works and Fernhill pump stations.
"This is being done so that we improve our pumping efficiency and reduce hours of intermittent supplies. We have also rehabilitated sewer reticulation infrastructure in the suburbs such as Lobengula and Makokoba among others to improve sewer flows to the treatment works," he said.
Cllr Mguni lauded residents for coming in their numbers to attend the event.
"The service which we held is a reminder of the city's rich history and we shall continue to uphold the standards that were set by our pioneer through supporting one another as residents and the community of Bulawayo at large," he said.
Cllr Mguni said while the city is faced with many challenges, there is room to improve service delivery.
The city's short-term vision to become a smart city demands that council adopts modern technology to ensure operational efficiency.
Guided by this vision, Cllr Mguni said Bulawayo has embraced the smart city concept with focus on providing quality services to clients and different stakeholders by 2024.
He called on residents and stakeholders to participate in the transformation of the city in line with local authorities 2020–2024 strategic plan and vision.
In a speech read on his behalf by Celebration Ministries' regional pastor, Reverend Barbra, the founder of Celebration Ministries International, Pastor Tom Deuschle commended Cllr Mguni for his dedication and commitment to serve the city.
"Under the leadership of Mayor Mguni, we have seen many amazing milestones reached for the city of Bulawayo and we hope that the foundation he has laid will continue to be built and expanded on. We desire for Bulawayo to become a model city for all of Zimbabwe," he said.
Among those who attended the event were Bulawayo Provincial Affairs and Devolution Minister Judith Ncube, Town Clerk Mr Christopher Dube, council officials, the business community and residents.
Source - The Chronicle