News / National
Air Zimbabwe pilot appointed Mangwe headman
23 Nov 2022 at 04:58hrs |
Views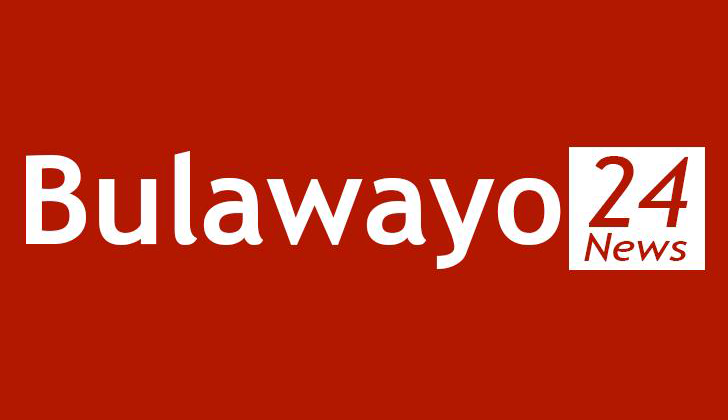 HIGHFLYING Air Zimbabwe pilot Captain Simon Thalon Moyo has been appointed as Godzi headman under Chief Tjanguluba in Mangwe District, Matabeleland South Province.
The pilot has flown President Mnangagwa, the late President Robert Mugabe, the late Vice President Joshua Nkomo, the late South African President Nelson Mandela, former Namibia President, Sam Nujoma, the late Prince Philip; husband to the late Queen Elizabeth II among other VIPs.
Born on November 24, 1960, in Brunapeg, Mangwe District in Matabeleland South province, Capt Moyo did his primary education at St Anna Primary and Brunapeg Mission Primary School before proceeding to Mzilikazi High School in Bulawayo for his secondary education between 1976 and 1979. From 1980 to 1981, Capt Moyo was at Mpopoma High School where he did his A-level studies and they were the pioneer class.
After school, he briefly worked as a bank teller in Bulawayo before he left to join the Airforce of Zimbabwe (AFZ) where he trained as a pilot.
In a letter addressed to the Matabeleland South secretary for provincial affairs and devolution, Matabeleland South, the Chief director in the ministry of Local Government and Public works, Mr Felix Chikovo said Capt Moyo's appointment as headman was with the effect from August 8 this year.
"Please be advised that the Minister of Local Government and Public Works Hon July Moyo has approved the creation of the Godzi headmanship and appointed Simon Thalon Moyo as substitutive headman Godzi in terms of section 8(1) of the Traditional Leaders Act (chapter 29:17) with effect from 8 August 2022.
"Kindly inform the incumbent as well as commence the process of payment of his allowances with effect from the date of appointment," he said.
In an interview with Chronicle, Capt Moyo said he is from the Talawunda tribe of the Kalanga people and his grandfather, who was born in 1880 and died in 1986, orally told him a few pieces of their history.
"He told me the Talawunda and mostly the Kalanga left Mapungubwe in search of pasture to settle at Nzimabgwe (Great Zimbabwe) then scattered southwest and eastwards. The Talawundas were led by Mambos. In their culture, they only had Mambos (Chiefs) and Makombwa (Lieutenants) rainmakers and witch doctors. So upon returning to Zimbabwe, they resettled southeast of Plumtree just below the Great Dyke," said Mr Moyo.
"Tjitalawunda is a dialect of Kalanga, however, we have a lot in common. The Talawundas are mostly royalty being descendants of Mambo and the totem of Moyo. Godzi's house is the youngest house of Mbulawa that got appointed because the elder sons are not resident in Brunapeg but in Mabuledi and Botswana. I am proudly the heir to the throne of the headman in Brunapeg courtesy to the bloodline of my ancestors."
He said he is looking to do development projects to uplift his community as the headman.
"I am married and my children are well-positioned in life. My son is also a pilot with Catway Pacific Air in Hong Kong. He flies the latest generation of aircraft, the Airbus 350," said Mr Moyo.
"This is a good measure of how successful I have been in life. To summarise, I am a pilot by profession and a farmer by occupation. I live between Brunapeg and Harare and am very happy to be identified with my people, the Talawundas and the Kalanga."
Capt Moyo also serves on the board of the Kalanga language and cultural development Association (KLCDA).
He is still a pilot and volunteers with the Air force of Zimbabwe.
"In my career as a captain, I have flown numerous aircraft like the Boeing 767 Air Zimbabwe 340 and the Embracer 145. I am still flying for Air Zimbabwe as a captain and I am still serving as a volunteer reserve in the Air force of Zimbabwe. One of the national duties I undertook was to fly the country's covid-19 vaccine from China. Apart from that as well I have flown a lot of our leaders too. I remember I flew, Mr Nelson Mandela, when he was given the freedom of Kwekwe," he said.
Capt Moyo also once worked in Nigeria and Saudi Arabia as a pilot before re-joining Air Zimbabwe in 2015.
"I decided to rejoin Air Zimbabwe simply because I wanted to return and prepare for my retirement. We may wander all over the world, but home is best," he said.
Source - The Chronicle