News / National
Ex-Zipra commander says he has nothing to show for his sacrifices
19 Apr 2023 at 16:50hrs |
Views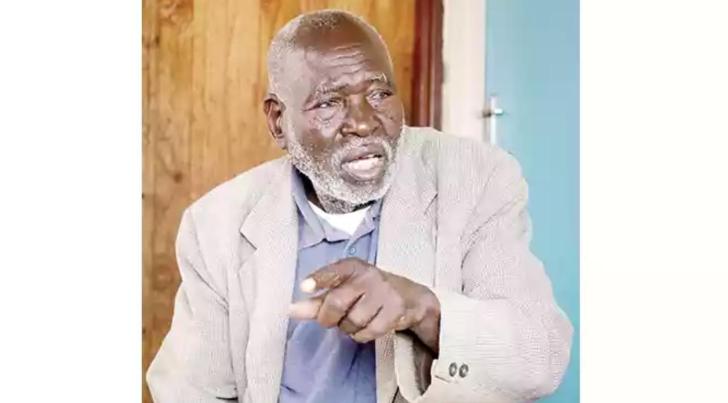 AN 87-YEAR-OLD former Zimbabwe People's Revolutionary Army (Zipra) war veteran, Moffat Hadebe says he has nothing to show for his sacrifices as he continues to face rejection from the same system he fought to establish.
Southern Eye recently met a distraught Hadebe at his home in Magwegwe North.
"I was never integrated into the Zimbabwe National Army following reports from the Rhodesian army that I was notorious during the liberation struggle. I commanded the first battles of Sipolilo together with Umkhonto Wesizwe cadres," said Hadebe, who now moves around with the aid of a walking stick.
"I went on to lead other successful battles in Matabeleland South, which the British were not happy about. I am one of the pillars of this new dispensation and President Emmerson Mnangagwa knows this because we were together in cells, but I was never given a rank in the army. I am just like any ordinary citizen who only participated in the liberation struggle," Hadebe said.
He said the government should take stock of all surviving former ex-combatants, particularly those who are no longer able to fend for themselves.
"I am no better than any ordinary citizen who participated during the liberation struggle. I currently stay at a house which I bought using my own savings.
"I still walk almost 30 kilometres from Gwanda town to my new resettlement home in my rural area because there is no transport. I am sick and need medical services which are paid in foreign currency, but the government can only afford to pay in local currency regardless of the rate," he said.
Hadebe says he escaped being hanged during the war of liberation.
"After I was arrested in the late 1960s I was supposed to face a death sentence together with other cadres. The magistrate refused to sentence me to death, but rather gave me a life imprisonment sentence after realising that this was going to trigger bloodshed in the country. I moved from one prison to another together with those are now enjoying the fruits of our sweat," Hadebe said.
Source - Southern Eye