Opinion / Columnist
Mnangagwa, credibility crisis has dogged your leadership
17 Aug 2022 at 06:38hrs |
Views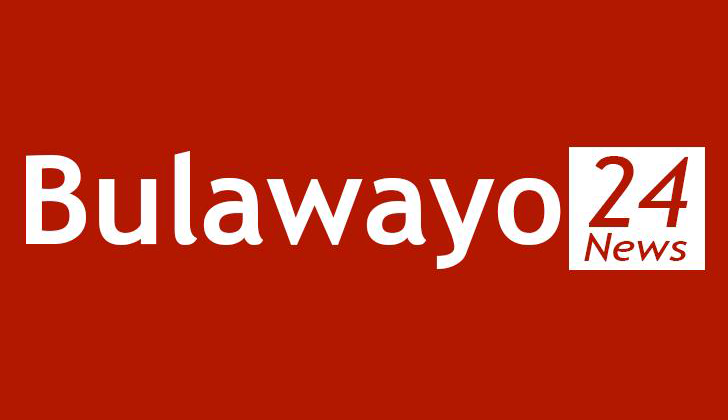 DEAR President Emmerson Mnangagwa,
Your Excellency, it is my fervent conviction that your conferring the national hero status on Rev Ndabaningi Sithole was motivated primarily by ulterior motives than by camaraderie spirit.
It was inherently for your self-serving motives than the implied progressive mindset of the said new dispensation that you recognised his contributions to the birth of the nation.
Given that your regime was birthed through a military-engineered takeover, inevitably, a credibility crisis has dogged your leadership from the onset. Moreover, the bitterly disputed 2018 harmonised elections plunged your administration into the murky league of the duly suspects.
Your Excellency, no sooner had you assumed the Presidency than the military was twice unleashed on citizenry. It has since been hogging the limelight for unbecoming reasons. Surely, the lengthy pretrial incarceration of key opposition figures confirms your untoward governance practices.
Although you escaped international censure, the global community resorted to dining with you using cutlery with long handles. Consequently, the recent Commonwealth Heads of Government summit admitted two former French colonies, but locked you out.
A monumental embarrassment has been casting a dark shadow over your administration. After all, the deposed late former President Robert Mugabe had sworn refusal to be buried at the national heroes shrine. He shut you out from performing even a cameo role at his funeral.
Your Excellency, the embitterment of Mugabe towards you thrusts upon you the necessity to overhaul your image. It became paramount to figure out how best you could sanitise your Presidency given the rebuttal by your predecessor, who was your mentor and longtime ally.
Your Excellency, as I see it, the absence of Mugabe from the National Heroes Acre is a disconcerting incongruity for your administration. It spells credibility destitution for your Presidency. Yet, the main airport, university faculties and roads in towns and cities bear his name.
So to counter that, you came up with your own pet project, the African Liberation Museum in Harare, atop a mountain overlooking the National Heroes Acre, but staring irrelevance straight in the face. It was destined to be ordinary without the account of Mugabe.
His absence from the museum was an embarrassment you keenly wanted to avoid. Given the protracted deadlock with his family over his reburial at the national shrine, methinks it then became imperative for the new dispensation to think about a bailout strategy.
It was then, and only then, that you resolved that the eminence of Sithole was comparable with that of Mugabe. It was primarily for instilling substance to the museum than the implied progressive perspective of the so-called second republic that compelled you to confer the national hero status on him.
Granted, Sithole was a foundational figure of the war of liberation. His fortitude in the fight for self-determination traversed well beyond the borders of Zimbabwe. A street is named after him far field in Ghana. He was a colossal liberation personality with a towering stature.
He had a unique way of blending his Christian faith with the ideals of liberty and freedom. As I see it, Sithole was a local version of America's candid equal rights campaigner, Martin Luther King Jr. They both had a balanced combination of faith, conviction, bravery and sensibility.
Your Excellency, Sithole was the founding president of the Zimbabwe African National Union (Zanu), a breakaway function from the Zimbabwe African People's Union (Zapu). He and the then Zapu leader, Joshua Nkomo both had a formidable pursuit for self-determination.
They were instrumental in raising political consciousness among us, the black populace. Hence, they were incessantly on collision course with the colonial regime. Consequently, they encountered intermittent arrests and subsequent restrictions and detention periods.
Your Excellency, you will never know the magnitude of my ecstasy at the mention of Sithole in your speech. It had been long overdue for me to rekindle him in the public domain. He symbolized in my consideration, the scriptural brick that was rejected by the builders.
It has long been my contention that if Sithole or Nkomo had been the founding leader of the independent Zimbabwe, the country could have been flowing with milk and honey. Yet, you know as every observer does that they were victims of vicious extremism politics.
They both were falsely accused of being sellouts. Although no proof was ever presented, as per the standard dictum, he who alleges must prove. They were nonetheless vilified. It was in the melee of one such verbal bombardments that Sithole was toppled by Mugabe.
Similarly, Nkomo faced intensive vilification following assertions that he was planning to stage an uprising against the government. He was oftentimes denigrated, not only by Mugabe, who aspersed him as the father of dissidents, but by his party lieutenants as well.
With all due respect, there was no novelty in your conferring the national hero status on him and James Chikerema. Fundamentally, it was long settled among citizenry that Sithole was a national hero. If he was not, then, who will ever be?
Your Excellency, methinks you sounded utterly grandiose in your announcement of the recognition of Sithole and Chikerema as national heroes, in spite of their so-called mistakes.
What mistakes, if I may ask? Yet, you are conscious that whatever missteps Sithole might have taken, by no means can they be comparable to the stoneheartedness of your unleashing the military on innocent citizenry. Frankly, you forfeited the moral essence to cast the first stone.
Your Excellency, As Sithole, in his after life, now strides forward, he is indeed the brick that ultimately built the wall. True to sage quintessential Galeano: no history of mankind is mute; no matter how much they burn it, break it and lie about it, human history refuses to shut its mouth.
Cyprian Muketiwa Ndawana is a public speaking coach, motivational speaker, speechwriter and newspaper columnist.
Source - NewsDay Zimbabwe
All articles and letters published on Bulawayo24 have been independently written by members of Bulawayo24's community. The views of users published on Bulawayo24 are therefore their own and do not necessarily represent the views of Bulawayo24. Bulawayo24 editors also reserve the right to edit or delete any and all comments received.