Opinion / National
'Freedom that never was'
10 Mar 2019 at 08:48hrs |
Views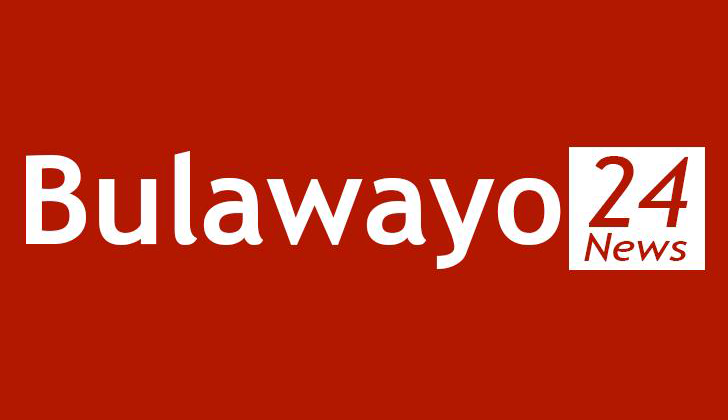 We continue chronicling the political life of Agrippa Samuriwo. The former Whawha detainee who tells our Deputy News Editor Levi Mukarati – from his farm in Chitomborwizi, Mashonaland West Province – circumstances leading to his arrest and eventually being detained by the settler government.
Question: You speak of sabotage acts as something that excited the colonial government, where were the police or security agents as you carried out these destructive activities?
Answer: It was not easy to carry out these missions. You must also understand that not all black people believed in what we were doing.
We had people who thought our actions were not justified and we were crazy. Some thought we were out of our minds to challenge the white system.
Remember, the whites had ruled with an iron fist and most blacks had been born under a system where even a small white boy was treated as a master.
In such an environment, we had high risks of being sold out by our own people who did not want or feared the consequences of our actions.
Thus, we only did these sabotages under the cover of darkness and in the company of people we trusted.
Had we destroyed the crops of white farmers during the day, definitely we would have been arrested in the process of committing the acts or followed to our homes because we were operating in an area where we were all known.
The white farmers also had black workers who knew us.
But it is not to say we got away with the sabotages or that the police just watched us. No. We were trailed and arrested. As for me, I was arrested in 1964.
Let me explain how the arrest took place. We had become notorious for destroying crops in white owned farms in areas such as Chitomborwizi, Chinhoyi and North Banket.
At times we would barricade roads and hide.
Whenever a white man's car came to the blocked road section, we would emerge and stone it before running away.
So these are the acts that led to my arrest in 1964. The first group to be arrested comprised of Johannes Kahungwa, Obert Kahungwa, Kanisios Murombo, Marko Mudziviri, Shadreck Mudziviri, Dhlamini Muthlalinayo, Joseph Chasi and Potiphar Gwanzura.
They were arrested on sabotage charges and were taken to Chinhoyi.
Within a week, another round of arrests was made and I think these were a result of some people who had been arrested in the first group; and after serious torture, divulged our names.
I was in the second group to be arrested and it included Kirias Juchu, Mashozhera, Amon Jeranondo, Anthony Chihota and Muchafa Gahamadze.
The first group had not been sentenced yet and they were in remand prison.
They were later handed sentences that varied from two and half years to nine. The disparities was a result of age.
The small boys got less years whilst older ones were sent to jail for more years.
I was subject to serious beatings as the police tried to extract information that would nail me in court.
After the beatings, I admitted to the sabotage charges. But I was to plead not guilty at the High Court. My trial lasted three months and, all along, I was in remand prison.
I pleaded not guilty and argued that, as the acts were committed, I was in school.
I also told the court that I had admitted to the offence because the police had tortured me.
I was not allowed any visitor while in remand and it was a tough time.
Eventually, I was found not guilty, but after leaving the court, I was captured by Ian Smith's security agents and sent to Whawha prison where I was detained.
That was in 1964; it was a freedom that never was because the court had freed me, but I was to end up in detention.
Question: You were cleared by the court and captured? Can you please explain how and why you were captured?
Answer: Yes, I was found not guilty and acquitted. I should mention that my uncle, my father's brother, Isaac Samuriwo was a Member of Parliament.
He had been an MP in the Federation of Rhodesia and Nyasaland between 1958 and 1962.
The federation ended on 31 December 1963 and after that, my uncle was to be elected MP for Magwendi in 1965.
So, he was a well-known person and businessman.
As a family, we had managed to set up some shops, especially in high density suburbs, and also ran a passenger bus transport service.
Because of our business empire, my uncle had an office in Harare at Amato in room 8 and 9.
After being found not guilty and released, I decided to go to my uncle's office. As I was going up the stairs, I noticed three men behind me.
They asked me to stop before demanding to know my name and what I was up to at the building. They identified themselves as members of the Criminal Investigations Department and that they wanted to take me for questioning at Salisbury Central Police Station.
I asked to see my uncle first but they were not interested in that. I was literally kidnapped, so to say, and taken to the police station.
There, I also met other black people who were detained, but had been freed by the courts on charges linked to politics.
I slept there for a night and the following day around 4pm, with others, we were ushered into two police vehicles to a destination unknown.
I was afraid. Everyone was afraid. I thought we were going to be executed and I am sure that was the same thinking with the others.
I had heard cases of secret executions of black people who were rebelling against the colonial Government.
It was not a good experience. My stomach cringed, I kept thinking this was my final destination and my family would never see me again.
I noticed we were travelling on a highway I was familiar with. I had used the road from Harare to Bulawayo before as I attended school in Plumtree.
So I was just wondering where they were taking us. But eventually, we got to Gweru and were taken to Whawha Detention Centre. This was going to be my new home.
Question: How was the welcome at Whawha and what went on there?
Answer: The first thing that we were told was that we had been tagged as unfit to interact with the community.
We were seen as people who wanted to incite others to revolt against the Government.
As such, the white Government had seen it fit to detain us so that we don't poison others with our political minds.
In detention, I was happy to meet the Zapu leadership. I was a member of Zapu and it was good to finally meet our leaders. We had the likes of Joshua Nkomo, Josiah Chinamano and Daniel Madzimbamuto.
These nationalists stayed in their own wing, but they only addressed us once. They told us to be strong as freedom was on the way.
It was not an address, as in a rally, no. They had come to where we were and it was just like a talk. But to us, we saw that as an address.
These leaders did not stay long when we got there. They were then transferred to Gonanakudzingwa whilst those who were aligned to Zanu were taken to Sikombela in Gokwe.
During that time there was talk of forming a Government in exile, we were thinking about the future.
None of my relatives knew where I was. They were looking all over for me. But at Whawha, people had a chance to study because we were not doing anything.
Like I said earlier, my uncle was elected Member of Parliament for Magwendi.
At that time, MPs would occasionally visit prisons and detention centres to see what the living conditions were like.
So it was during one of such visits that I saw my uncle among the group of MP's.
Unfortunately, he did not recognise me because we were made to sit in an open area in groups of six and only one person would talk on behalf of that group.
I knew this was the only opportunity to let my relatives know where I was.
As the MPs were leaving, I did the unimagined thing and called out Isaac Samuriwo's name.
He stopped and came back. That is when I quickly told him that I had been captured at his office and had been in detention.
After a few months, it was already in 1966, I was called to the office and told I was leaving for Salisbury Central Police Station.
There was some paper work done in Salisbury. I was then taken to Chinhoyi after a day and then here, at the farm in Chitomborwizi.
I was a free man from detention, but was placed under house arrest.
So I was in detention from 1964 to 1966 before being placed under house arrest. But that did not deter me from engaging in political activities.
I remember a few months after returning home, Noah Gumbochuma returned to the area in April. He was coming from Zambia.
You see, Noah Gumbochuma was in a group of liberation fighters that had come to Rhodesia to engage in direct confrontation with the whites – the armed struggle.
They came in as a unit of 24 and split with others being the Seven Heroes of Chinhoyi while some headed to Manicaland on a Mission to blow up the Feruka pipeline. Others were destined to bomb the Beitbridge.
Gumbochuma used to stay in this area, in Chiwanza and we grew up together, but he was older than me.
We all came from Mahusekwa after our grandparents bought farms in this area, so we were close.
Why I want to mention him is that on the night they killed a white couple at Nevada Farm in Musengezi, Hartley (now Chegutu), he passed through this farm in the company of two other liberation fighters – Edmond Nyandoro and Nathan Charuma.
He told us that they were not alone and he had some of his colleagues hiding in the area.
I shared my experiences in detention with him and that I had been placed under house arrest.
I remember him saying; "the house arrest would soon mean nothing because we are going to be free."
He then proceeded through Murombo area to his uncle's place on the other side of Rwashanje River. But as they did this, little did we know that the police had information that they were in the area and on their trail.
Continued next week.
Source - sundyanews
All articles and letters published on Bulawayo24 have been independently written by members of Bulawayo24's community. The views of users published on Bulawayo24 are therefore their own and do not necessarily represent the views of Bulawayo24. Bulawayo24 editors also reserve the right to edit or delete any and all comments received.