Technology / Other
Zimbabwe closing gender gaps in technology, says Mutsvangwa
09 Mar 2023 at 23:14hrs |
Views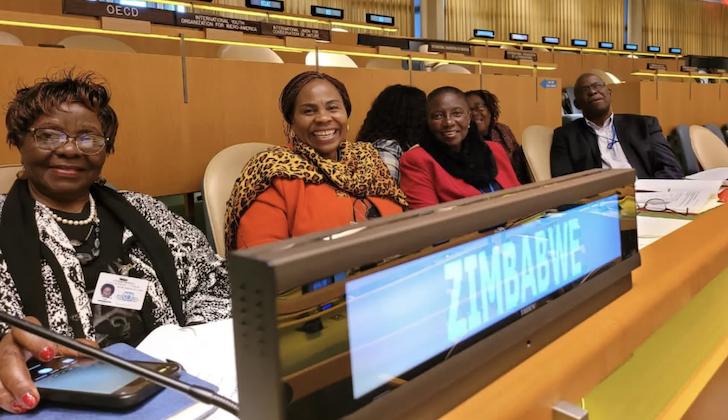 The Minister of Information, Publicity and Broadcasting Services, Senator Monica Mutsvangwa says the Second Republic is actively working towards bridging gender gaps which exist in innovation and technological advancement.
She was addressing the 67th Session of the Commission on the Status of Women underway in New York, the United States of America.
"Zimbabwe has ratified and continues to implement key instruments that provide for gender equality across all sectors. Zimbabwe has a progressive constitution for promoting gender equality. To actualise this commitment, the national economic blueprint, the National Development Strategy 1 (NDS1) prioritises the acceleration and intensification of the implementation of Information Communication Technology (ICTS) systems in both the public and private sectors," said Minister Mutsvangwa.
"To this end, the government of Zimbabwe has ensured existing policies provide an enabling framework for women and girls' access to use of ICTs through the establishment of CICs in both urban and rural areas, with free training and access to electronic resources."
She added, "In addition, the Data Protection Act provides for the protection of women and girls from cyberbullying among other provisions. The Smart Zimbabwe 2030 Master Plan has been put in place to increase the usage of ICTS across sectors regardless of geographical location, economic status or gender. In the education sector, Zimbabwe introduced the Education 5.0 policy is equipping graduates from institutions of higher learning with skills that empower them to be innovative through transformative science and technology."
She said deliberate efforts are being made to ensure increased enrolment of women and girls in STEM through girls STEM mentorship programmes, science camps, and scholarships as well as the introduction of STEM Education in all Teachers' Colleges where women are dominant.
Regarding access to justice, the Government of Zimbabwe established virtual courts in all 10 provinces of the country.
"The system allows for electronic accessibility of court processes and facilitates a paperless case management system. This has the effect of making the justice delivery system affordable, transparent, speedily and accountable by limiting the paper filings, thereby protecting the interests of witnesses and reducing the backlog of pending cases. Most importantly it reduces the frequency of movement for witnesses and survivors who previously had to frequent the courts for the finalisation incurring a huge monetary burden on families," she noted.
The Minister is attending the summit as part of a Zimbabwean delegation that includes the Minister of Women's Affairs, Community, Small and Medium Enterprise Development, Dr Sithembiso Nyoni.
The CSW Summit is running under the theme: "Innovation And Technological Change, And Education In The Digital Age For Achieving Gender Equality And The Empowerment Of All Women And Girls."
Source - ZBC