Entertainment / Arts
Matumbu bounces back
12 Nov 2023 at 19:53hrs |
Views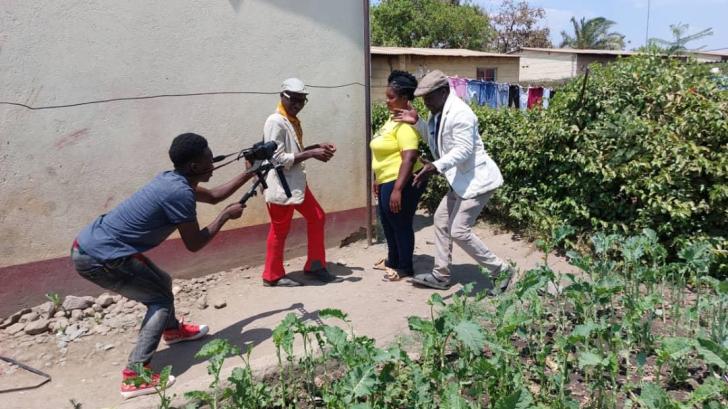 Mvurwi-based comedian Lloyd "Matumbu" Jack is back in the arts industry with his 14th drama titled Usavimbe nemunhu.
Matumbu suffered major drawbacks after some of the members died, others got married while his best friend Ruwizhi left him unexpectedly.
The comedian said he was trying to come up with new strategies after the drawbacks.
"I have gained my ground now because the people that l started with all left due to various reasons so it took me time to start afresh," Matumbu said.
"What pains me the most is my best friend Ruwizhi who l started with betrayed me and joined a rival group after shutting all sponsors," he lamented.
Ruwizhi could not be reached for comment.
Matumbu who does both music and comedy did dramas which include, Yola Ari pademand, Amainini, Rinamanyanga hariputirwe, Natsa kwawabva, Kamozi Kamabala, mwana, mari yefodya, hana nhete, Rudo ibofu among others.
He has worked with Freddy Kapfupi Manjalima in some of his work.
Matumbu said he is also working on his first music album titled "Hunhu" and is working with Makumbe production.
Source - Byo24News