News / Local
Govt probes Bulawayo passport office staff
09 Mar 2023 at 20:09hrs |
Views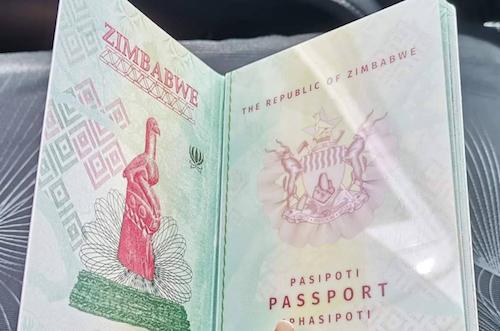 GOVERNMENT has dispatched a team of investigators to probe alleged rampant corruption at the Bulawayo passport offices.
The probe follows reports that some staffers at the passport office were building imposing houses in the city's leafy suburbs from alleged proceeds of corruption.
Acting Registrar-General Henry Machira recently told NewsDay that his office would investigate acts of corruption at the Bulawayo passport office following an exposé by NewsDay.
Yesterday, Machiri confirmed investigations were already underway.
"We really appreciate that report (NewsDay exposé). That report was not read and thrown away. We have reacted and acted on it and there are some things we are discovering," Machiri said.
"At the same time, we would not like to pre-empt the status of the investigations. However, we immediately started working on the case after seeing that NewsDay report."
A source close to the matter said: "Internal investigators from Harare were sent to Bulawayo and spent one week in the office to investigate the corruption allegations.
"It remains to be seen what their recommendations will be, but what we know is that more birth certificates with changed date of birth and names were discovered, although no arrests or charges have been laid to any passport officer as yet."
Sources said a lot was happening at the city's passport office, where officers were even changing the ages of some passport applicants so that they qualify for United Kingdom visas.
"One of the drivers (name supplied) who is alleged to be the one who helps clients who want to go to the United Kingdom, is said to have a fleet of five cars despite the fact that he is getting a salary of US$200. One of the bosses who were promoted just two years ago built himself a mansion in one of the leafy suburbs," a source said.
Sources said this has been going on for a long time until recently when the syndicate ran out of luck and processed an application for the applicant who once applied for a passport using his original documents.
Source - Newsday Zimbabwe