News / Local
Matebeleland sweeps away big guns
28 Aug 2023 at 08:03hrs |
Views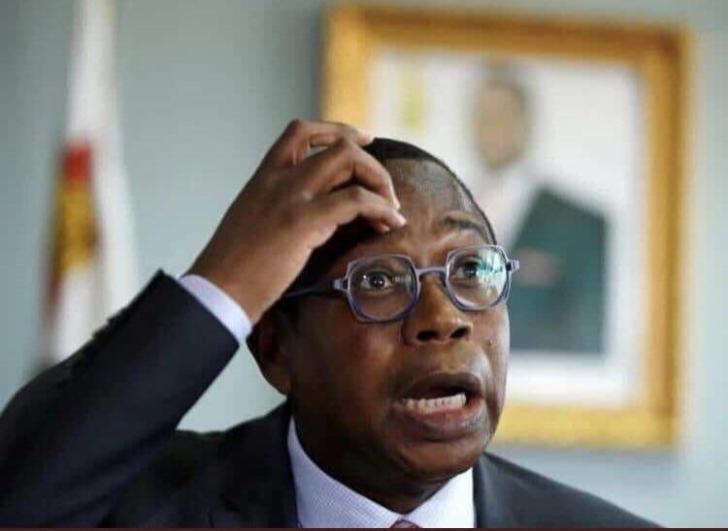 SOME five months ago, Zimbabwe's Finance minister Mthuli Ncube sauntered like a decorated knight in shining armour into Cowdray Park, a sprawling settlement north west of Bulawayo.
The professor of economics, who has held the country's purse for the past five years, quickly rehabilitated heavily rundown roads to clear his way into Cowdray Park where on arrival he promised heaven on earth for the area's estimated more than 70 00 residents.
He reportedly acquired a house in the high-density settlement and immediately let Cowdray Park residents taste his enticing future of a "smart city" Cowdray Park by offering them free WiFi hotspots, a proposition he hoped would help him endear him to this constituency which was created in the 2022 countrywide delimitation exercise following a national census.
However, last week on August 23 when Zimbabwe went to the polls to choose a new President, parliamentarians and councillors, Ncube's efforts to become Cowdray Park's first legislator proved to be too much, too late. Cowdray Park spurned his proposals in one of the biggest political upsets in this election.
Street talk in Cowdray Park is that "Mthuli Ncube arrived way too late" to the party, arriving less than six months for the country's ninth plebiscite since it gained independence in 1980.
Ncube's consolation may be that he was not the only big fish to eat humble pie in the country's second largest city. In Bulawayo South constituency, a retail business tycoon Indukant Rajeshkuma Modi's close ties to the incumbent President Emmerson Mnangagwa proved insufficient insulation to humiliating defeat at the polls as he failed to make it back to Parliament.
But there is more to Ncube and Modi's defeats to a year and eight months old political party, the Citizens Coalition for Change (CCC), born in January 2022.
Simmering below the surface of Bulawayo and Matebeleland region's politics is deep-seated resentment of the ruling Zanu-PF party, which they accuse of systematically neglecting and marginalising them for the past 43 years.
Coupled with this, is an enduring acrimony: Gukurahundi, a festering deep wound left by the infamous North Korea-trained Fifth Brigade army crack unit which swept through Matebeleland South and North provinces as well as the Midlands soon after independence, murdering civilians whose number is said to have run well over 20 000.
"What I have come to conclude from the general sentiments is that here in Matebeleland, the Gukurahundi issue left a (sorrowful) song which keeps being passed on down generations, so it seems it is going to be very difficult for the people here to reconcile with Zanu-PF," Cowdray Park residents' representative, Etmas Mthombeni said.
For many Bulawayo residents the ruling party's 43 years of poor performance is evidenced by the state of the city's once bustling industrial areas which have turned into ghost factory zones.
Carrying a message of hope of reviving the country's yester-year industrial hub in its election manifesto, the new kid on the block, CCC party, nicked 13 seats from the ruling party's traditional rural hoard in Matebeleland North and South where 25 seats were in up for grabs. In Bulawayo, CCC swept clean all 12 constituencies as well as 28 out of the city's 29 council seats.
"For us the youths, we leave our elders to solve historical (Gukurahundi) issues, all we want is new leadership which we hope will create jobs for us," said one unemployed young man who said everyday he lazed around Bulawayo's Makokoba high-density suburb.
And perhaps the most bruised in this poll was Zanu-PF leader, Mnangagwa, who, in his re-election bid, went on a blistering crusade to woo Matebeleland, where he would frequently visit to commission projects he said would transform the region under the "leaving no one and no place behind" promise.
One of Mnangagwa's trump card was the Gwayi-Shangani Dam, a project he hoped would quench Matebeleland and Bulawayo city's century-old thirst. About two years ago, Mnangagwa fast-tracked the dam's construction and such other initiatives as instituting consultations led by the area's traditional leaders into the contentious Gukurahundi massacres.
That the Gwayi-Shangani Dam - said to be now 70% complete - and the Gukurahundi consultations having hardly gone beyond Mnangagwa's expression of interest, may have reduced Zanu-PF and it's leader's chances of faring better on August 23.
Even the tonnes of fried chicken and chips, thousands of litres of drinks, truckloads of food hampers and dozens of boreholes drilled in communities failed to boost numbers for Mnangagwa who was, for the second time, facing his archrival Nelson Chamisa leading the CCC. Chamisa promised to heal the Gukurahundi wound and lift the region from the doldrums.
As Matebeleland continues to seeth, historical acts of commission and omission by the Zimbabwean government will definitely haunt the winner of this year's controversial and hotly contested polls, Mnangagwa.
Source - newsday