News / Local
Dabengwa reveals plot to blow Joshua Nkomo out of the sky
01 Jul 2015 at 11:51hrs |
Views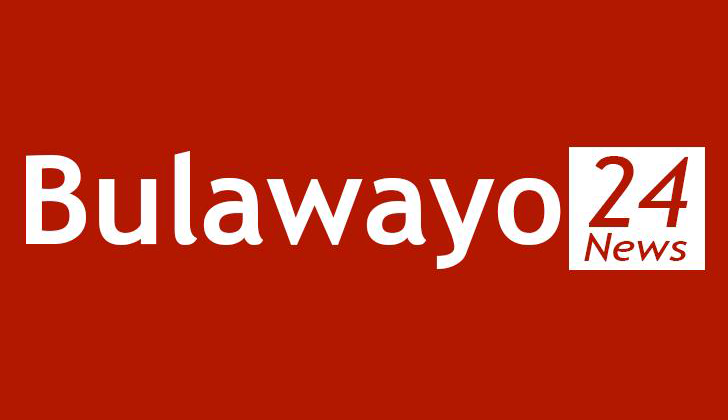 THE late Vice President Joshua Nkomo could have never seen independent Zimbabwe in 1980 had a plot to gun down his plane by the Rhodesian Air Force succeeded in 1979.
VP Nkomo who died on this day 16 years ago was at the time travelling back to Zambia from a meeting in Maputo, Mozambique when the Rhodesian forces hatched a plan to intercept and shoot down the Zambian military plane he was travelling on.
This was the second attempt on his life in the same year after the initial failed one by members of the Rhodesian commando to kill the PF Zapu President when they bombed his residence in Lusaka in April 1979.
The revelations were made by former Zipra intelligence chief Dumiso Dabengwa In an interview with The Chronicle as he recounted memories with the liberation icon.
Dabengwa who was on the same flight with VP Nkomo said they were coming from a meeting in Maputo to concretise preparations for the Lancaster Home Conference.
"At one time, we had gone to a meeting in Maputo. It was on a Zambian Air Force plane and our meeting had taken longer than we had expected," said Dabengwa.
"On our way back, the Zambian pilots noticed that our plane was being monitored and they decided to change the route and instead of flying directly from Maputo to Lusaka, they decided to divert and flew via Malawi and this was at night
"The Rhodesian Air Force meant to intercept our plane and have it shot down. I was on that flight together with Nkomo and others."
Dabengwa also recounted the experiences of the widely reported bombing of VP Nkomo's Lusaka residence which he said was in retaliation to the shooting down of an Air Rhodesia Viscount RH827 by Zipra cadres on February 12, 1979 soon after takeoff in Kariba.
"The incident that took place in Lusaka was an incident that took place after the downing of the Viscount plane which was supposed to be transporting (Rhodesian Army Commander General Peter Walls) back to Harare," said Dabengwa.
"We had intelligence, through our intelligence information that Walls was going to be at Kariba with some of his senior officers on a weekend outing and we had all the information about the flight they were going to use and on the day of their return, we decided to down that plane."
Dabengwa said at the time there had already been bombings at the Zipra camps by the Rhodesian forces and they decided to retaliate in a similar manner.
"There had been attempts to assassinate some of our leaders like J Z Moyo who had been assassinated through a letter bomb, (Alfred) Nikita Mangena who had been killed in an ambush in the Kalomo area and the bombing of Freedo Camp in Lusaka where a number of recruits were killed and there had been an attempt to kidnap me when they bombed our intelligence NSO headquarters at Roma township in Lusaka," said Dabengwa.
"When we were informed about this flight by General Walls and his men we also decided to retaliate and we shot down the plane which we believed, we had all the information, Walls was supposed to board with his senior officers on his way back to Harare.
"In actual fact, this was certified to my comfort by Walls himself after Independence when he told me that he was saved by his wife who kept on saying, 'Peter wait, I'm about to catch a tiger' (fish) and he realised that they would delay so he gave instructions to the airport control that he will take a later plane and that the plane that he was supposed to be in should proceed to Harare
"Unfortunately, there were only civilians in that flight who were killed and Zapu regrets this mishap but those are part of the casualties of cross fire during the war. Thereafter they then decided that they would come and bomb Nkomo's residence in Lusaka.
"It was a well planned mission, they used their commando unit who used vehicles that were in Zambian military colours and it was easy for them to get to Nkomo's place because at the time there was still a number of whites in Zambia who were still sympathetic to their kith and kin in Zimbabwe and they gave all the information."
Zipra had already received information on the intended attacks on Nkomo's Lusaka residence and moved the late Vice President to another location.
Speaking on the liberation icon's vision, Dabengwa said Nkomo was a committed fighter for the people's aspirations and made it dear when he was approached for the leadership of the African National Congress that he wanted to work with determined people.
He said from the ANC to the time the part)' was banned and the emergence of the National Democratic Party and later PF Zapu, Nkomo spread the gospel of unit)'.
"We greeted each other by the slogan that said
Mntane'nhlabathi or Mwana Wevhu
and that was the same throughout the country and that . was the unifying greeting or salutation of all the people of Zimbabwe," said Dabengwa.
"It didn't matter which tribe you came from, the leadership both of the NDP and that of Zapu both showed that unity of the people in the struggle for the liberation of the country as one. Yes, there were attempts by some people to come up with small parties but the)' didn't go for" Dabengwa said it was not until 1963 after PF Zapu was banned and the party decided to operate as the People's Caretaker Council that there was a split led by the late Ndabaningi Sithole to form Zanu.
He said another split occurred while Nkomo was in detention when the late George Nyandoro and James Chlkerema decided to go into Frollzl, "but that split was quickly mended after the release of Nkomo and other leaders like Josiah Chinamano and so on.
"When they came out into Zambia, which was the external headquarters of Zapu and they continued under that unity of purpose arrangement throughout our training in Zipra, our cadres did not recognise the tribe of a person," said Dabengwa.
"This is why we had people like Rex (late General Solomon Mujuru) and others, we didn't differentiate on the basis of tribe and that was Zapu's position. Nkomo taught us to regard each other as Zimbabweans and nothing else and he said the identity of one's tribe was merely in order to have different cultures which ultimately culminate into the rich culture and traditions of the country of Zimbabwe and that it should never play a role in determining the capability and ability of an individual"
Dabengwa said after Independence in 1980, Nkomo had a vision for the development of the country captured in his "green book" published in the same year.
He said Nkomo's vision was that every one owning a piece of land farms on a commercial scale.
Dabengwa said Nkomo's wish was that those experienced farmers, the whites and those who came from the native purchase areas should be able to train the peasant farmers and turn them into commercial farmers.
"This is why he went around as early as after the elections, persuading the white farmers in the country to give up their extra farms and to give in to offer to the government some of the land where they had large farms such that they would be able to accommodate our indigenous people and be able to train them on farming," said Dabengwa
He said Nkomo also advocated for the empowerment of the black majority by making sure that they had a stake in industries and had control in productive sectors.
"He (Nkomo) looked at a number of other developmental strategies which he thought needed to be gone into. In agriculture for instance this is why he went on to buy that huge farm, Nuanetsi Ranch and his main vision was that, that should be a farm that produces pedigree cattle whose bulls would be sent around and go and develop the indigenous herds of the people all over the country? said Dabengwa.
"There would be development of sugar fields alongside the Triangle sugar estates and be able to get a number of capable black farmers who would be given certain hectarages of land and they would be able to produce. Nuanetsi Ranch would have its own sugar mill to produce a variety of other by products such as ethanol, syrup and all other by products of sugar cane"
Dabengwa said Nkomo also made strides in empowering the black majority in the mining sector.
"He looked at mining and realised that most of the mines were owned at that time by the multinationals. Indigenous miners did not have the qualifications and he decided to bring in people that would be prepared to train the black on modern mining methods.
"He brought in for instance the Russians who formed Development Trust of Zimbabwe (DTZ) to mine gold in the Penhalonga area and the Idea was to get DTZ to use that experience that they had to open up more alluvial gold mines along our rivers which would be owned by black miners and they would be trained on exactly how to extract that gold along the river valleys."
On coffee plantations, Dabengwa said Nkomo bought Vumba Coffee Estates where again DTZ started growing coffee and broadening the coffee production to indigenous farmers around those areas along the Vumba mountains.
He said Nkomo's vision was to have coffee produced in Zimbabwe and exported to other countries.
Dabengwa also made reference to the tomato canning projects initiated by Nkomo in Norton and Esigodini.
"Nkomo wanted development and his idea was to develop projects in all the provinces of Zimbabwe. In Mashonaland West, he had a timber project which he wanted undertaken," said Dabengwa
He said Nkomo also had projects he wanted to implement in Mavuradona Mountains, Mt Darwin.
"On the Kariba Dam, he had an idea of a big tourist resort that would be developed not far from the Kariba Dam wall, about 30 or so kilometres west of the Dam Wall at a point which used to be called Wafa Wafa where the Zimbabwe Military Commandos were being trained.
"He wanted to develop the hard wood timber areas in the Tsholotsho, Lupane, Nkayi areas to Gokwe for production where the timber would not be exported as raw timber but the timber would be processed into planks which would be sold for the production of finished products such as door frames, window frames, flooring tiles etc and that would have created jobs for all the people in the region."
Source - chronicle