News / National
Petina Gappah engaged to help Mnangagwa
23 Jan 2018 at 08:57hrs |
Views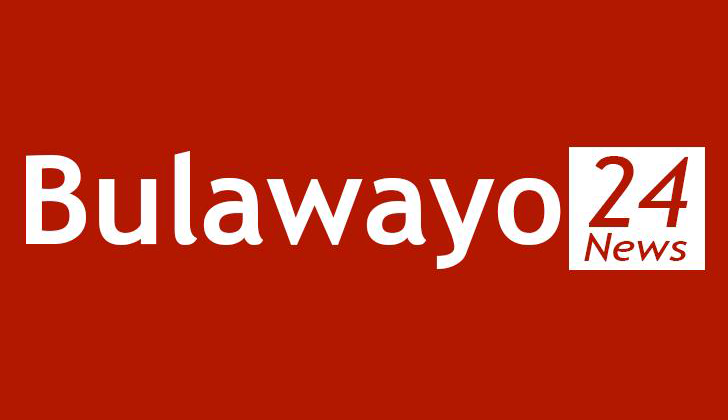 Petina Gappah, the Zimbabwean international law expert who has courted controversy after being hired to organise President Emmerson Mnangagwa's participation at the on-going World Economic Forum (WEF) in Davos, Switzerland, has denied swirling social media claims that she has joined the Zanu-PF administration.
Gappah - a trenchant critic of the ruling party under deposed former president Robert Mugabe and an erstwhile pro-democracy activist who has previously championed the cause of the main opposition party, the MDC - has emerged as a communications expert for Mnangagwa to help him meet and discuss global issues with influencers from all over the world, face-to-face and in succession at the WEF.
She is in the President's delegation to the Swiss Alps town of Davos for this year's WEF where Mnangagwa is keen to convince wary investors that the tide has turned in Zimbabwe and the country is open for business.
The prizewinning Zimbabwean author told the Daily News yesterday she has not been given a full-time job by the Mnangagwa government.
Gappah - whose debut short story collection, Elegy for Easterly, won the Guardian First Book award, and has published novel - The Book of Memory and another collection of short stories - Rotten Row - said her role in the Mnangagwa administration was just a once-off voluntary gig after which she reverts back to her unspecified fellowship in Berlin, Germany.
"The short story is, there is no job. No appointment," she told the Daily News, adding that she was chosen to do the facilitation role for Mnangagwa because of her experience in the central European country where she has worked as a commercial lawyer for the World Trade Organisation (WTO).
"I am currently assisting as the liaison between the private sector and government and because of my 15 years in Switzerland, I was asked by OPC (Office of the President and Cabinet) to help on Davos.
"My role is a one time specific issue: to help Zimbabwe make a success of Davos. After that, I go back to completing my fellowship in Berlin," she said.
She said she was part of the Zimbabwe Business Club, a new business initiative which is a local version of the WEF, albeit on a smaller scale.
"The long story is that I am part of a brilliant new initiative called Zimbabwe Business Club that acts as a think-tank for government. Zimbabwe has great think-tanks on political stuff, but there is no think tank for business.
"We come from different strengths. Among the things I will do as the trade person is a proper legal analysis of Zidera (Zimbabwe Democracy and Economic Recovery Act - a sanctions act passed by the United States Congress against Zimbabwe), a white paper on what Brexit (Britain's exit from the European Union) means for Zimbabwe and a white paper to inform business of the opportunities presented by the new EU economic partnership agreement," she said.
This year's iteration of the WEF includes US Vice President Joe Biden and his Secretary of State John Kerry and A-list celebrities such as Leonardo DiCaprio and Kevin Spacey.
And that's not to mention corporate superstars such as Alibaba Group executive chairperon Jack Ma, Facebook's Sheryl Sandberg, and GM CEO Mary Barra.
"As a think tank, we were going to liaise with government," Gappah said.
Asked why she was picked out to facilitate for the event ahead of the many other capable Zimbabweans, she said: "We approached government with a plan for a presidential summit with business. They were delighted. As part of their clearance, they asked for my Curriculum Vitae. They liked what they saw. They asked if I cannot just be liaison but also join the internal team. It is the first ever team to have Diasporans working with government officials. How amazing."
She also claimed that she has previously worked with government on a number of once-off projects, even during the Mugabe era.
"There is a view that I am an outsider. That is true in the political sense. But in my field I am as inside as you can get. This is because even under Mugabe, trade officials have always been technocrats.
"This is who I have worked with. I have advised on an informal basis the staff of every ambassador who has been posted to Geneva since 1999. I enjoy warm and cordial relations with just about every trade official. We meet at all sorts of trade events. In my role at Trapca (Trade Policy Training Centre in Africa) in Arusha, I have trained officials from Trade, Finance, Zimra and Foreign Affairs," she said.
She also chronicled how she became a global trade enthusiast.
"In 1994, I read an Economist article about 'voluntary export restraints.' The term intrigued me. How can a restraint be voluntary? I dug into it and discovered that with the rise of Toyota and others had become a huge trade war between Japan and the US over cars.
"I discovered there was to be a new organisation called WTO. That was the beginning of my life in international trade.
"Just four years later, I joined the WTO. This is what got me swimming in this lane. And I have no plans to stay out of my lane," said the erudite Gappah.
"So there is no job. I am not being paid by government. I have not joined the civil service. I have not joined Zanu-PF. I will go back to Berlin after Davos. But if I am called again for anything else will I come back, like a shot, but only if it allows me to stay in my lane as a non-political technocrat advising in my field," she said.
Source - dailynews