News / National
Esigodini residents stage demo over killings and violence
17 Oct 2018 at 06:31hrs |
Views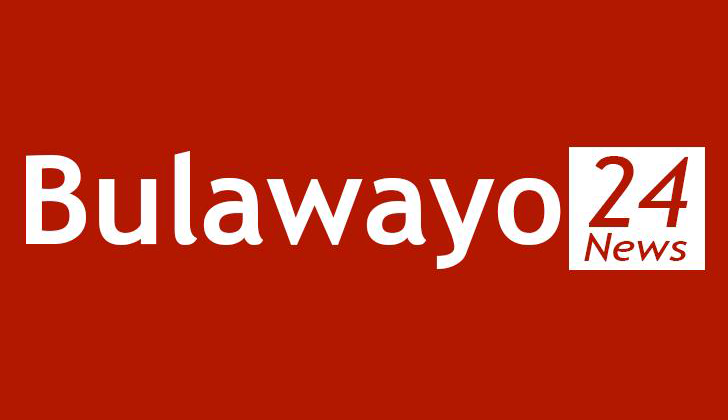 HUNDREDS of Esigodini residents yesterday demonstrated against killings and violence in Habane suburb blamed on artisanal miners.
They held the demonstration during the funeral of the latest victim who was struck with a machete and stoned to death last week.
Residents attended the funeral service of Nkosizwile Ndlela (29) who was killed by three suspected gold panners after trying to protect his fiancé from indecent assault. Two of the suspects have since been arrested.
Yesterday, youths marched around the town from Brethren in Christ Church, Habane, where the deceased was a member, past Athens shopping centre to the cemetery, leading a hearse carrying the body of Ndlela.
They marched shouting war cries and carrying placards and banners demanding justice for Nkosi and other victims of violence in the area.
Residents said over 17 people have been killed in cold blood by suspected gold panners in the area, although the number was not confirmed by police.
Speaking at the funeral service, Umzingwane Member of Parliament Retired Brigadier Levi Mayihlome said deploying the army was the only viable solution to end the Esigodini gold wars and violence.
Mayihlome, who is also the Parliamentary Portfolio Committee chairperson for Home Affairs and Defence said he would enlist the help of the army if police fail to contain the violence.
Esigodini police has been heavily criticised for allegedly turning a blind eye to gang violence that has turned the mining town into a mini war zone.
"This is unacceptable. We want Esigodini to be taken back to its peaceful days. We are making headlines because of bloodbath here. All the sickening things that occur here must come to a stop. Women and children can no longer walk freely for fear of rape and other forms of sexual violence. We will not accept such lawlessness. Young men who come here to work, if you cannot live in peace with us, go back where you are coming from," said Mayihlome.
"We are very welcoming people and Umzingwane is called the Rainbow District because we allow people from all over to come and stay here due to the natural resources available. Our hospitality, however, does not mean that we are fools. Do not blame us when we retaliate. I have brought up this issue in parliament and I will focus on this ward until there is change. I will ensure that we bring the army to bring sanity to this area."
Brethren in Christ Church Esigodini pastor Supreme Ncube, who was in the company of a team of his church's pastors from Matabeleland South described Ndlela as a reliable youth leader who worked whole heartedly for the church in the province.
"As a church we were all looking forward to him tying the knot with his long-time girlfriend. They were very exemplary youths in the church and we were all happy when word went around that they were going to get married.
"Nkosi was a very responsible young man and took it upon himself to improve the infrastructure of this church," said Pastor Ncube.
Ndlela was in the company of his wife-to-be, whose name was not revealed by his family, on the fateful day, Thursday at around 8PM when the incident occurred.
Ndlela left home as he normally did to wait for his fiancé at the bus stop as she was coming home from work.
As they walked home, the gold panners started proposing to her and fondling her and Ndlela was attacked while trying to protect her.
His fiancé's brother, Mr McKenzie Mlauzi, was also stabbed a few hours later and is battling for life at United Bulawayo Hospitals (UBH) after tipping off police on the whereabouts of the suspects some of whom are still at large.
In an earlier interview, the deceased's elder brother, Mr Mzondiwa Ndlela said his brother had died a painful death yet he lived all his life a peaceful man. He said three men who had been harassing his wife-to-be attacked him, leaving him for dead and he died on admission to Esigodini District Hospital.
"He was very quiet. He was taking care of our 89-year-old father. Our mother is late. Life will be very difficult for us. He was the second last born child in our family and he was preparing to formalise marital relations with his in-laws."
Residents have complained about failure by police officers to assist them in bringing an end to the violence and crime in Esigodini and have accused some officers of paying lip service to criminals after allegedly receiving bribes.
Source - Chronicle