News / National
WATCH: ZANU PF councillor fights drugs
20 May 2023 at 19:44hrs |
Views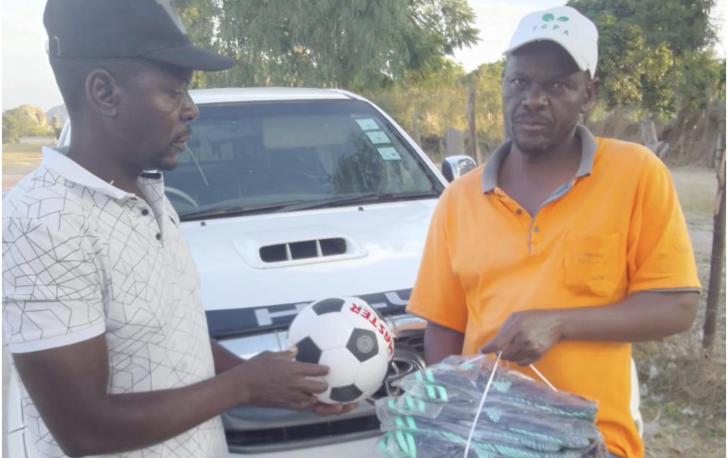 ZANU PF Mazowe North ward six councillor Shamei Sande is fighting drug abuse through sport in his ward in line with President Emmerson Mnangagwa's fight against drugs.
Sande hosted a soccer tournament at Gunguwe Secondary School on Saturday where 10 teams participated.
He donated soccer kits to all teams and prize money to the winning team.
Speaking on the sidelines of the tournament Sande said he is fighting drug abuse in his ward through sport.
"Youths should be occupied so as to fight drug abuse so today l started my drug campaign through soccer in line with my President's fight against drugs," Sande said.
"Today we had 10 teams which participated we enjoyed football in our ward and all the teams walked away with prizes, l am very happy that people responded well to my call against drugs."
ZANU PF district youth chairman Privilege Chitanda said Sande walked the talk in sport.
"Our councillor proves to be a man of his words because he has fulfilled his promises of organizing a soccer tournament and it was a success so we are saying no to drugs in this ward," Chitanda explained.
The councillor also donated a soccer ball and team jerseys to Gunguwe Secondary School.
Source - Byo24News