Opinion / Interviews
Youth can help achieve SDGs
05 Apr 2017 at 22:16hrs |
Views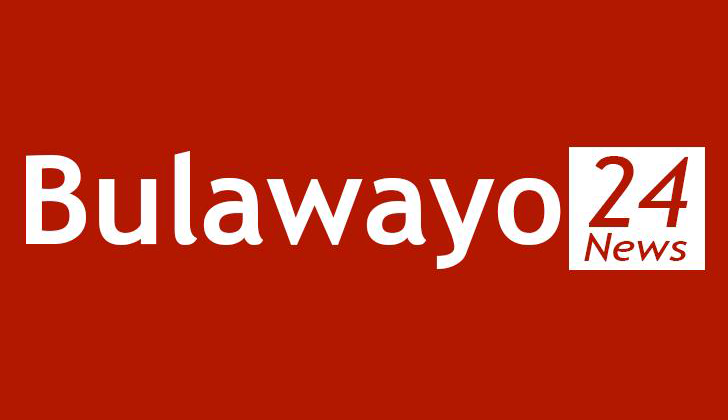 In 2015, Samuel Malinga, at age 26, founded Sanitation Africa - a company engaged in turning human waste into briquettes for cooking and agricultural manure. For his innovative approach to waste management, Samuel has been recognized by several organizations, including the Tony Elumelu Foundation, a philanthropy that awarded him a grant to expand his operations. In 2014, Ventures Africa, a business and lifestyle publication, listed him as one of the 40 African innovators to watch. While visiting the United Nations headquarters in New York recently, Samuel shared his experiences with Africa Renewal's Kingsley Ighobor.
Africa Renewal: Why are you at the UN headquarters?
Malinga: I am here with 16 other young leaders from around the world to draft a one-year plan on how we can advocate for Sustainable Development Goals [SDGs] to ensure they are achieved by 2030.

Why were you selected for this trip?
I do sanitation projects. I do innovative toilet construction and upgrades. Our low-cost toilets address some of the challenges of climate change, such as soil collapse. Also, we have an innovative solution for emptying toilets, especially in the hard-to-reach areas due to poor infrastructure. It allows people to reuse their toilets in areas that don't have much space, instead of digging new pits.
You said they are "low-cost". How much does this cost?
For emptying a toilet, a client pays roughly $50. It costs between $200 and $400 to construct a new toilet. So it's cheaper to empty old ones (when the pit gets full after several months of use, depending on the number of users) than to construct new toilets.
Describe briefly your innovative solution.
We are converting human waste into briquettes for cooking and manure. Our research has shown that our briquettes burn longer and are four times cheaper than firewood. We developed a pump to empty pits and then a treatment plant that turns the dried fecal sludge into briquettes that are used for cooking.
How many communities in Uganda are you operating in?
We are operating in three regions - greater Kampala, and in parts of eastern and western Uganda. We intend to spread this technology throughout Africa.
How many people do you employ?
There are six permanent employees at the moment, but we hire young people on a part-time basis to do marketing. Depending on tasks, we hire more people for toilet construction, sometimes between 10 and 20.
Without your efforts, how would communities now served by your company cope?
I think there would be a big problem, because people easily dump their waste into draining channels, which end up in our water reservoirs and supply systems. There would be a lot of contamination.
Who is financing your operations?
I must say, proudly, that the first money I got was from the Future Project in Lagos, Nigeria, spearheaded by the Tony Elumelu Foundation. They gave me around two million naira ($11,000 in 2014), with which I set up my company's structures. We could be making a bigger impact, but the funding is limited. Banks are hesitant to provide loans because of a lack of collateral.

But it's a profitable business?
Yes.
Which means in the future you could survive on your own?
Yes, that is the ultimate goal. A 25% profit margin could make our operations sustainable. It is not sustainable if we are soliciting funding like what other NGOs do.
How do you see your work within the global efforts to achieve SDGs?
We are going to do a lot of community mobilization because in order to achieve the SDGs, we need to make sure everybody is involved, particularly the youth. Governments need to know the importance of youth in development.
How would you describe the socioeconomic conditions of young Ugandans?
Most young Ugandans, especially those who have formal education, expect to get jobs after school. But these jobs are not readily available. And this is why many are now advocating for their rights: they want to be involved in decision making, in policy, and even in the process of preparing budgets.
What other challenges do young people face in Uganda?
Young people need mentors. They lack financing to start businesses. They are not properly represented politically.
Can you tell us who or what inspired you?
The community in which I grew up inspired me. At the age of 12, I saw people suffering from sanitation-related diseases like cholera, diarrhoea and dysentery. So I went ahead to study engineering. Upon graduation, I started thinking of how we can come up with solutions.

How do you see your business in the next 5 to 10 years?
We want to reach fast-growing towns in Uganda, expand our operations, employ more young people, and also reach other parts of East Africa.
How do you assess current youth policies in Uganda?
There are no clear policies on the youth at the moment and it's one of the things that I hope we can advocate for.
All articles and letters published on Bulawayo24 have been independently written by members of Bulawayo24's community. The views of users published on Bulawayo24 are therefore their own and do not necessarily represent the views of Bulawayo24. Bulawayo24 editors also reserve the right to edit or delete any and all comments received.