Sports / Rugby
Chavhanga excited about new Zimbabwe role
21 Apr 2019 at 07:54hrs |
Views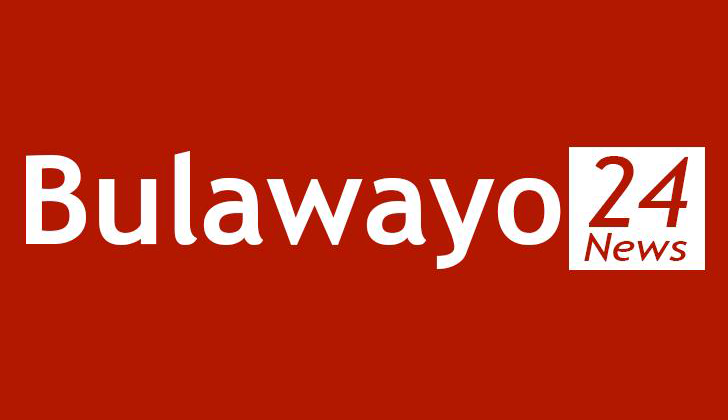 AFTER a remarkable career which saw him rise from humble beginnings in Zimuto to become the fastest rugby player on the planet at the peak of his athletic powers, record-breaking former South Africa star wing Tonderai Chavhanga has always longed for an opportunity to give back to the local game.
And when he recently got the call from former national team captain Brendan Dawson to join the Zimbabwe Rugby Academy side's coaching set-up ahead of their maiden appearance in the SuperSport Challenge' he immediately jumped at it.
"Dawsie (Dawson) gave me a ring and pretty much told me the plans and vision that he has for the team and asked me if I would be interested in being part of it. I didn't even think twice, I said yes, I would definitely love to be involved and I think I am very much in agreement with the direction in which he wants to take the team," Chavhanga told The Sports Hub in an exclusive interview.
"I've always wanted to be back and involved with Zim rugby, I just think we have a lot of talent to offer and I'm glad for the opportunity to be part of this project," he said.
"I think this will be a great way for me to officially really get involved, I've been doing a few things behind the scenes, but this opportunity has definitely given me that zeal to really want to get more involved with Zim rugby."
A product of Prince Edward School in Harare, Chavhanga turned out for South African teams that include Free State Cheetahs, Stormers, Western Province, Golden Lions as well as the Natal Sharks.
He also spent a few years in Wales where he played for Newport Gwent Dragons. At national team level, he played for South Africa Under-21, South African Sevens, and Springboks, where he earned four caps between 2005 and 2008 as well as the Emerging Springboks.
A wing blessed with immense speed which saw him being touted as the fastest rugby player in the whole world at his best, Chavhanga will always be remembered for the six tries he scored on debut against Uruguay in 2005 against Uruguay in a 134-3 victory for the Springboks.
That still remains a record number of tries scored by an individual for the Springboks in a single game.
The 35-year-old Chavhanga said although he never expected to be involved in coaching so early after hanging up his boost, he couldn't pass up the opportunity to contribute towards the revival of Zimbabwe rugby.
"To be honest, being involved from a coaching point of view is not something that I thought I would do, but when I was asked to be involved I thought what a great opportunity to actually be involved with sort of rebuilding the team and bringing that pride back in the jersey. Also just creating a great environment in which we can really extract the most that we can from the talent that we have," he said.
Chavhanga, who honed his rugby skills at Blakiston Primary School and Prince Edward School before relocating to South Africa, said he was relishing the opportunity to impart the knowledge he gained during his career to the next generation of Zimbabwean rugby players.
"I have done a bit of coaching, but when I was playing I never thought I would actually be coaching at this sort of level, but I'm really excited. I think I will be able to share the experience that I have gotten from playing as well as being around some really incredible coaches. I think I know the players that we have in the team, I think I will have a very good idea of how to get the most out of them," he said.
Chavhanga is expected to accompany the Zimbabwe Academy side when they leave the country on Wednesday ahead of two-week training camp in Cape Town ahead of their first SuperSport Challenge match against Sharks at the False Bay Rugby Club on May 4.
The Zimbabwe Academy side, who will be based in Cape Town for the duration of the tournament, will also play tough matches against SWD Eagles, Western Province, Cheetahs Boland and Eastern Province.
Chavhanga said although Zimbabwe was likely to find the going tough in their maiden appearance in the SuperSport Challenge, merely participating could turn Zimbabwe into an African powerhouse again.
"It's going to be tough, our team is going to be facing guys that are professionals and have been training together since last November, but in saying that it's a great way for our team to be exposed to that competition," he said.
"I think it's going to be a learning curve for all involved - the players as well as the coaches, including Dawsie.
He has been involved with Zim rugby for quite a long period of time, but he has also not experienced tornaments like the SuperSport Challenge. The SuperSport Challenge is a fantastic way for us as well to recruit more players going forward," said Chavhanga.
International mining investment company Zerttew Resources will be the main sponsor of the Zimbabwe Academy team along with South African ferrochrome producer and trading company Portnex International and Zimbabwean attorney firm Titan Law.
International sports brand BLK will be the Zimbabwe Rugby Academy official kit sponsor.
Zimbabwe Academy provisional squad
Denford Mutamangira, Brandon Sweet, Wade Petzer, Cleopas Kundiona, Lawrence Cleminson, Keith Murray, Neil Mawere, Matthew Mandioma, Cameron Harrison, Kudakwashe Nyakufaringwa, Godwin Mangenje, Sanele Sibanda, Jan Ferreira, George Sawezy, Jordon Coombes, Biselele Tshamala, Michael Botha, Brian Nyaude, Aiden Burnett, Godfrey Muzanargwo, Ernest Mudzengerere, Kuzi Kazembe, Brendon Mandivenga, Tabonga Ngonyamo, Jeremiah Jaravaza, Matthew McNab, Kuda Chiwanza, Chibuwe Ngoni, Shayne Makombe, Takudzwa Chieza, Macmillan Mudara, Riaan O'Neil, Tafadzwa Chitokwindo, Takudzwa Kumadiro, Shingirai Katsvere, David Makanda, Royal Mwale, Josh Cullen, Dustin Andrews, Njabulo Ndlovu, Hilton Mudariki, Boyd Rouse and Daniel Capsopoulos
Team Management
Brendon Dawson (Head coach)
Tonderai Chavhanga (Assistant coach)
Jason Maritz (Team manager)
Simbarashe Dangah (Assistant team manager)
Zimbabwe Academy's Fixtures
May 4: Zimbabwe Academy vs Sharks (False Bay Rugby club, Cape Town)
May 12: SWD Eagles vs Zimbabwe Academy (Mossel Bay)
May 18: Western Province vs Zimbabwe Academy (TBC, Cape Town)
May 25: Zimbabwe Academy vs Cheetahs (False Bay Rugby Club, Cape Town)
June 1: Boland vs Zimbabwe Academy (TBC, Wellington)
June 8: Zimbabwe vs Eastern Province (False Bay Rugby Club, Cape Town)
Source - the standard