Business / Companies
Millions siphoned out in shady gold deals
13 Aug 2017 at 12:06hrs |
Views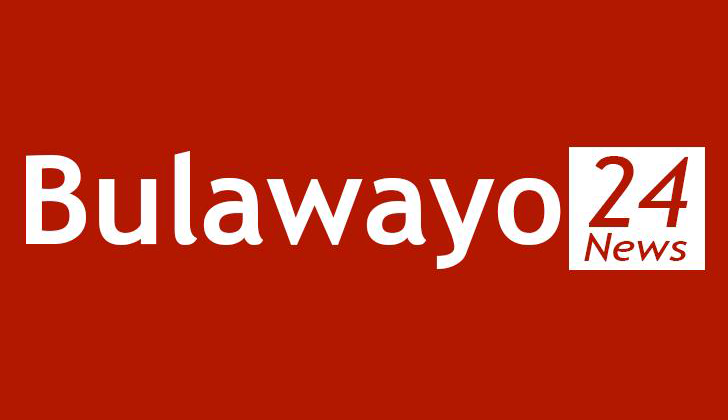 THE Government has launched investigations into allegations that the country might have lost millions of dollars in potential revenue through a well orchestrated syndicate involving a gold processing operator and a buying agent in Bulawayo.
According to documents in the possession of Sunday News Business, a Bulawayo elution gold processor (name withheld) is allegedly involved in a highly sophisticated scam whereby it is handing over part of the gold which should be directly delivered to Fidelity Printers and Refiners (FPR) to a buying agent (company name withheld).
The buying agent situated near the elution plant later resells the yellow metal to the country's sole buyer, FPR, and it is rewarded with a commission.
This is in contravention of the conditions set for a permit, from a Government point of view, monitored elution gold is deemed to be already in the hands of FPR.
According to the Gold Trade (Elution Plants Control) Regulations, 2006 Statutory Instrument 63 of 2006, all the gold that is brought for processing at an elution plant automatically must be sold to Fidelity Printers.
In the case that the owner of the gold wants to go and sell directly to Fidelity, he or she must bring receipts which must tally with the records at the elusion plant.
However, according to the documents, there are huge disparities between gold processed at the elusion plant and that which was delivered to FPR raising fears some of it could have been sold outside the legal route.
For instance, last year's records show that miners delivered a total of 11,952.14 kilogrammes (kg) to the gold processor but only 2, 834.40 kg was delivered to FPR in the month of January, resulting in a variance 9, 117.74kg and in February 12, 431.54 kg was recorded to have been received by the gold processor but deposits to FPR were 2, 875.58 kg leading to a variance of 9, 555.96 kg.
The trend of under declaration of gold deposits to FPR continues throughout the year though the variances were becoming less.
At the end, the documents show that FPR is paying a two percent commission to the agent for gold which it was supposed to buy directly from the elusion plant.
Mines and Mining Development Deputy Minister Fred Moyo said the ministry was aware of the allegations and would soon dispatch a team to carry out investigations into the matter.
"We need to know where all the gold is coming from. We would like to get our team together and the gold mobilisation committee onto the ground and it is my expectation that all those involved will cooperate and it's important for all parties to commit to this cause. We have a technical team, the gold mobilisation committee which is led by the principal director for administration and value addition in the Ministry of Mines, Dr Valentine Vera which includes officials from FPR, Minerals and Border Control Unit, engineers from the ministry and eventually we want it to include other groups like the Zimbabwe Miners' Federation and Environmental Management Agency," said Deputy Minister Moyo.
He said the team would be tasked with scrutinising the elusion plant's status quo, records as well as its trading and transacting transparency.
He said the Government expects all the gold to be sold to and refined by FPR further urging individuals processing gold without licences to register.
"I think the position is quite simple but we expect all gold to be delivered to the right channel. In the processing of gold the small-scale miners must mine and process it and deliver it to FPR and if there are not able we have buyers and agents to deliver it there.
"There are also people who take it to custom millers these must receive all gold ore and mill it then charge the miner for their services and take all the gold to FPR. There is no law which allows refinery of gold," Deputy Minister Moyo said.
Fidelity Printers and Refineries acknowledged that it was facing challenges in verifying such leakages because records are sometimes doctored.
FPR general manager, Mr Fradreck Kunaka said when such things happen lack of records was presenting a challenge to expose the truth.
However, he said those allegations were true and corrective action would be taken.
Asked what measures are going to be taken if the scam involves some of FPR officials, Mr Kunaka said: "I wouldn't say yes or no. Everything is possible but the necessary corrective action will be taken, in the event that we find our crew is involved in that. We don't condone a situation whereby our staff connives with our stakeholders to elude the standards we might have set."
An executive with the buying agent (name withheld) refuted the allegations stating that there was nothing amiss about their dealings.
"I don't know which investigations you are talking about because I have a gold buying licence and I am working…" he said.
An official with the elution plant (name withheld) declined to comment adding that the matter was being handled by his lawyers.
The unearthing of the suspected gold leakage scam is unlikely to be an isolated case as mineral leakages continue to plague Zimbabwe, costing the country millions of dollars in potential revenue.
Minerals are finding their way outside the country through illegal means.
The Government is also working on a world class fiscal framework to plug mineral revenue leakages to ensure Zimbabweans benefit optimally from the country's vast wealth.
The initiative is being funded by the Norwegian government, which has so far contributed US$156 000 and tax management expertise.
The proposed framework will enable authorities to track transactions from mine production right up to marketing stage.
Minerals account for half of the country's annual export revenues led by gold and platinum earnings.
Source - sundaynews