Entertainment / Events
Afro-jazz sensation Berita to perform at Zimfest Live
25 Jul 2023 at 09:55hrs |
Views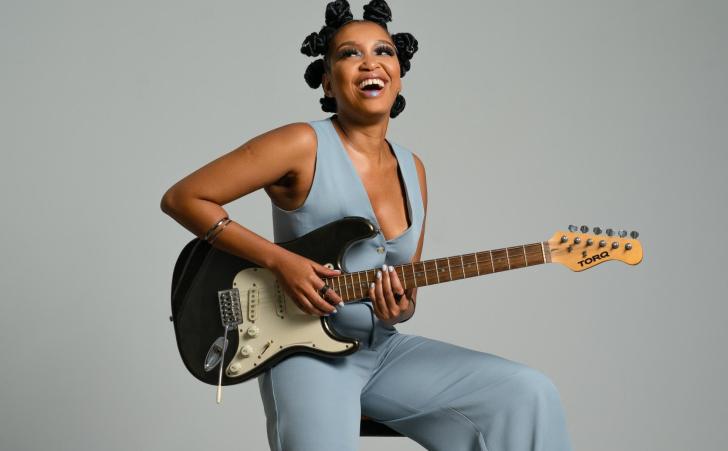 The Bulawayo-born 'queen of soul' will serenade crowds at this year's annual festival taking place at the weekend
South Africa-based Zimbabwean musician Berita has joined a glowing lineup of artists who will perform at Zimfest Live this weekend.
The festival will take place over two days, 29 and 30 July, at Hertfordshire Showgrounds in St Albans.
The award-winning songstress best known for Conquering Spirit, which peaked at number 1 on iTunes and earned her Gold Status on Recording Industry South Africa (RISA), will join Killer T, Tocky Vibes, Kabza De Small, Musa Keys, Sha Sha and more.
Berita said: "It's an honour to be performing at Zimfest Live this year. The festival has had a mix of diverse performers since its inception so it is incredible to be a part of a music event that celebrates and embraces a diverse and inclusive community, where we can share the love of art and culture."
Star quality
Inspired by the music of the legendary Oliver Mtukudzi, as well as South African icons Hugh Masekela, Brenda Fassie and Yvonne Chaka Chaka, many of whom she collaborated with, Berita's music is a blend of soul music, afro-jazz, contemporary pop influences and South African dance music.
In 2011, having moved to South Africa to study and pursue her musical dreams, she quickly became a chart-topping singer.
In 2012, she released her critically acclaimed debut album Thandolwethu (Our love) and went on to release four studio albums including the self-titled Berita. She has performed at several music festivals over the years, including Bayimba International Festival in Uganda, Lake of Stars Festival, Jacaranda Music Festival in Zimbabwe and the Cape Town Jazz Festival as part of Oliver Mtukudzi's tribute concert.
Tickets and stalls
Tickets are selling out quickly, with a limited number remaining. The organisers have introduced a new and exclusive Sky Terrace package that includes access to a luxury seated platform, with private tables and dedicated waiting staff and bar service.
Parking is available and attendees have been encouraged to pre-book tickets when they buy their tickets. Permits will also be available to buy on the day.
This year's sponsors include global remittance companies World Remit and Mukuru, as well as Nyaradzo Life Insurance, CBZ Holdings, Diaspora Funeral Cash Plan, My Hippostore, Ngoto, Mambo Chicken and Masau Gin.
The organisers have encouraged attendees to plan their journey ahead of time as traffic delays into the venue during peak hours (2-3pm) and after the event may be expected.
For more information about the event or to buy tickets, visit
www.zimfestlive.com/tickets
or email events@zimfestlive.com
Source - Tidi Kwidini