News / Local
Zanu-PF takes early poll lead
25 Aug 2023 at 06:26hrs |
Views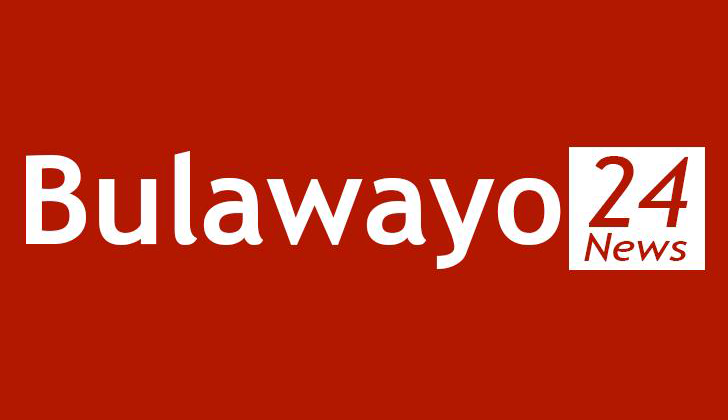 RESULTS of this year's harmonised elections started trickling in yesterday with Zanu-PF taking an early lead in National Assembly polls.
The results that were announced by the Zimbabwe Electoral Commission (ZEC) are still only but for a few constituencies. However, where the ruling party is winning, the margins are wide.
The elections were held in the majority of constituencies on Wednesday while some were completed yesterday due to logistical challenges in the delivery of voting materials.
In Masvingo, Zanu-PF won 17 out of the 19 constituencies in the province.
According to results released by ZEC Masvingo provincial elections officer, Mr Zex Pudurai, Zanu-PF retained Chiredzi North seat with its candidate Roy Bhila garnering 18 696 votes against 2 584 votes attained by CCC candidate, Mrs Fungai Chamisa.
In Chiredzi South, Joel Sithole of Zanu-PF amassed 11 552 votes to defeat Mr Douglas Gumbo of CCC party who got 7 528.
Zanu-PF also won resoundingly in Chiredzi West constituency where its candidate Darlington Chiwa garnered 15 054 votes against the 6 554 attained by CCC's Nhamoinesu Machigere.
In Chiredzi East, Siyaki Mundungehama of Zanu-PF romped to victory with 14 265 votes against 3 922 votes received by Mr Godfrey Maluleke of CCC.
Mr Mahlupeko Vhurande of NCA came third with 262 votes.
The ruling party however, lost in Chiredzi Central after its candidate Francis Moyo managed 7 832 votes against the 12 342 received by Mr Ropafadzo Makumire of CCC.
An independent candidate, Mr Gibson Hwende got 676 votes.
In Hwange Central, the Constituency Elections Officer, Mr Innocent Ncube, declared CCC candidate Mr Daniel Molokele duly elected after he garnered 9 167 votes against Reeds Dube of Zanu-PF who got 5 157 votes.
In Mashonaland West, ZEC announced results for two constituencies, Magunje and Chinhoyi with the provincial elections officer, Mr Austin Ndlovu, saying the announcement of the remaining 20 constituencies will be done once verification has been completed.
Zanu-PF's Super Madiro won the Magunje seat in Hurungwe district while CCC's Leslie Mhangwa won the Chinhoyi seat.
In Bikita South Constituency, Zanu-PF's Energy Mutodi got 11 396 votes to beat CCC's Mr Barney Nyika who got 6 622 votes.
In Gweru Urban constituency, CCC's Josiah Makombe won after getting 12 450 votes to beat former MP Brian Dube of MDC-T who received 672 votes while Zanu-PF's Alex Mukwembi polled 5 422 votes.
In Chitungwiza South, CCC's Maxwell Mavhunga won after polling 10 145 votes.
In Gwanda-Tshitaudze constituency, Zanu-PF's Fisani Moyo got 8 671 votes against the CCC's Jastone Mazhale who received 5 889 votes while Luckson Ncube received 271 votes.
The ruling Zanu-PF was also officially declared winner in 90 local authority wards across the country after no other parties or individuals successfully filed their nomination papers when the Nomination Court sat in June this year.
According to election results, Zanu-PF had 80 males and 10 females that won unopposed in 90 wards.
Midlands Province topped the list with 27 candidates from the revolutionary party duly declared as winners followed by Mashonsland Central province that had 24 wards.
Mashonaland West won 12 wards, while Mashonaland East garnered 13 wards unopposed.
Masvingo province had four wards while Matabeleland North and South had three and six wards respectively with Manicaland province getting one ward.
Meanwhile, ZEC's deputy chairperson and spokesperson, Ambassador Rodney Kiwa, said the electoral body was doing all it can to ensure timely release of results.
"We as ZEC, our intention is to release results at the earliest opportunity that is after having satisfied ourselves that what we have at the national results centre is collated and verified.
"The key thing is we receive everything from every corner of the country and ensure it's verified and that we are satisfied that it's a true reflection of what took place and we want to do that at the earliest opportunity. Of course, the law allows us to announce the results, particularly the Presidential result, within five days of polling day and you know the end of polling day was not yesterday (Wednesday) but today (yesterday) as extended by the special Statutory Instrument," he said.
Amb Kiwa added that ZEC was happy that Zimbabweans have been peaceful before and during the elections and urged them to remain peaceful as results are being announced.
Source - The Herald