News / Local
Zanu-PF has destroyed Zimbabwe soccer, says Mucherahowa
24 Sep 2023 at 12:10hrs |
Views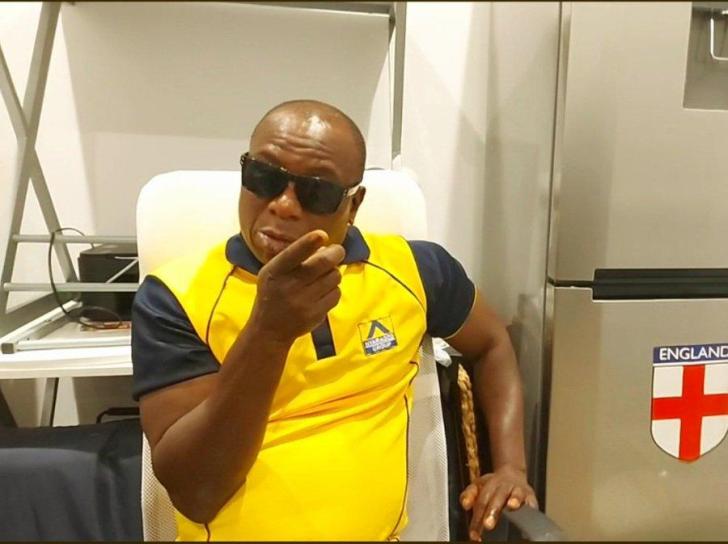 United Kingdom-based former Zimbabwe national football team player and Dynamos captain Memory Mucherahowa says Zanu PF has destroyed soccer in the country and everything else - people's lives, families and the nation.
As a result, the ruling party must be removed from power for the country to go forward.
In a live Facebook interview with prominent broadcaster Ezra Tshisa Sibanda, the straight-talking Mucherahowa - while emphasising he wasn't a political activist but someone whose life has been ruined by politics, said Zanu PF has now captured local football teams, particularly Dynamos and also Highlanders through Sakunda sponsorship.
Explaining his desire to become Dynamos chairman in future, Mucherahowa said he can't join the team currently because "it's now Zanu PF".
He said Sakunda is fronted by business mogul Kuda Tagwirei but is allegedly owned by President Emmerson Mnangagwa, hence football is now run by Zanu PF.
He also further said there were also other football clubs like FC Platinum and Ngezi Platinum in Zimbabwe also influenced by the ruling party.
He said Caps United owned by Zanu PF Murehwa West MP Farai Jere is also a ruling party project.
Mucherahowa, who won many titles with Dynamos and the Soccer Star of the Year in 1994, added that Zimbabwe is now unlivable as a country as Zanu PF has reduced it to ashes.
"Zanu PF has destroyed football, families, lives - everything," Mucherahowa said.
He said due to this, he is not coming back to Zimbabwe anytime soon unless Zanu PF is gone.
Mucherahowa said if he were to return home after criticising Zanu PF like this, he will be killed.
"They are killers, they have killed many people," he said.
The legendary midfielder, who had a stint in Belgium and went to Argentina to try to join South African football legend Doctor Khumalo at Ferro Carril Oeste in 1995, said things must now change as "nothing really works in Zimbabwe".
Source - newshawks