News / Local
CCC MP says ZBC license fees should be scrapped
30 Sep 2023 at 20:54hrs |
Views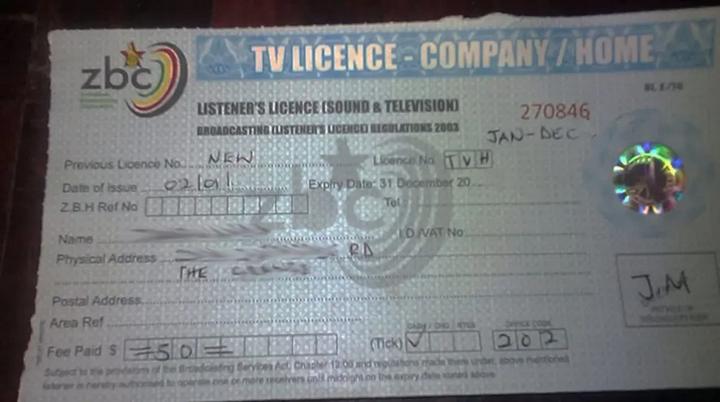 Prince Dubeko Sibanda, the Binga North legislator representing the Citizens Coalition for Change (CCC), has called for the abolishment of Zimbabwe Broadcasting Corporation (ZBC) license fees. Sibanda argued that the state-controlled broadcaster exhibits blatant bias in favor of the ruling Zanu-PF party.
Sibanda made these remarks during a media policy dialogue organized by the Media Alliance of Zimbabwe (MAZ) in Harare. He asserted, "The ZBC license fees are no longer suitable for their intended purpose. Citizens should not be compelled to finance Zanu-PF propaganda."
Sibanda also pointed out that various electoral observer missions have criticized the conduct of the state-controlled media during electoral periods. Consequently, he proposed the enactment of legislative measures to address these issues. He suggested, "I would prefer to see the ZBC privatized, either becoming part of the Mutapa (Investment) Fund or receiving direct funding, perhaps at the 'Shake Shake' building, which houses the Zanu-PF headquarters."
However, Patience Zirima, the Director at Gender and Media Connect (GMC), expressed a different perspective at the same event. She argued that while reform of the ZBC is necessary, scrapping license fees is not the solution. Zirima cautioned against discarding the positive aspect of ZBC's coverage of multiple languages, which extends beyond politics.
MAZ organized this policy dialogue to address key issues for the 10th parliament and to set the policy agenda for Information, Publicity, and Broadcasting Services Minister Jenfan Muswere, who was recently appointed.
In other news, five participants of an International Training Programme (ITP) on media regulation were certified on Friday for completing the course. Notable participants included Golden Maunganidze, the chairperson of the Media Institute of Southern Africa (Misa); William Chikoto, an editorial executive at Zimpapers; and former Matabeleland South legislator Sipho Mokone. The ITP program is supported by the Swedish government's international development agency.
Nigel Nyamutumbu, the ITP National facilitator for Zimbabwe, explained, "The ITP in Zimbabwe served as a mediator between the government and media stakeholders to work toward developing the media sector. The media reform process in Zimbabwe is complex due to various political factors. Programs like ITP play a critical role in providing a consistent platform for dialogue and engagement."
Source - The Standard